2006 Northern California Renaissance Faire
This year I was more prepared, well, kind of. I knew I would be wanting to attend the Faire as much as possible, so I strategically filled out my schedule at work for this. I was glad to see that the Faire was offering "weekend" passes, so I only had to pay $30 for the whole weekend.
September 9, 2006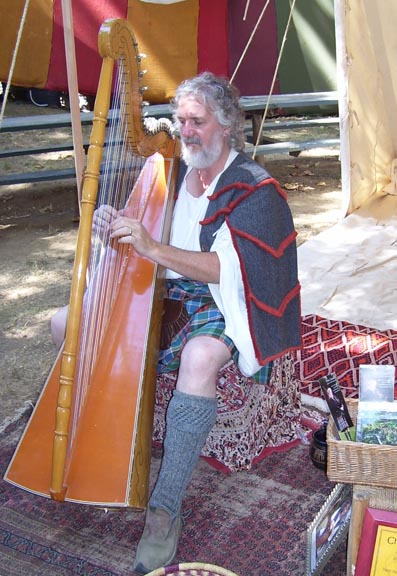 Chris Caswell: master harper. He builds and sells them as well.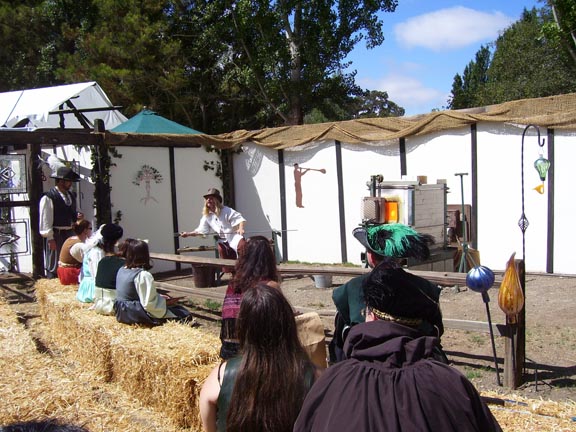 Stuart Abelman demonstrating glass blowing to make art.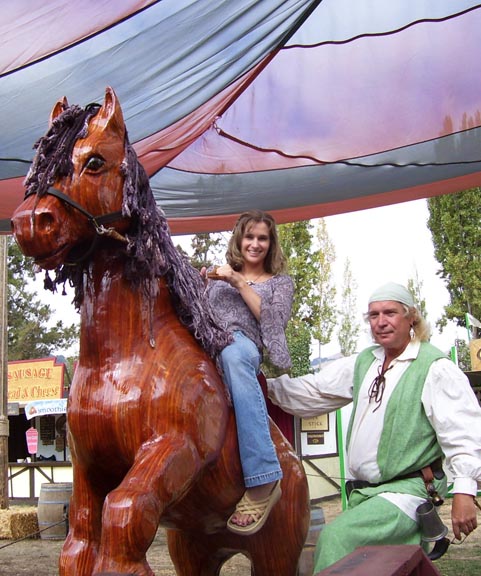 I didn't come in costume the first day, I had to still buy some stuff and/or finish making my dress (didn't happen, was almost done, but I fell asleep on the floor with Dagger).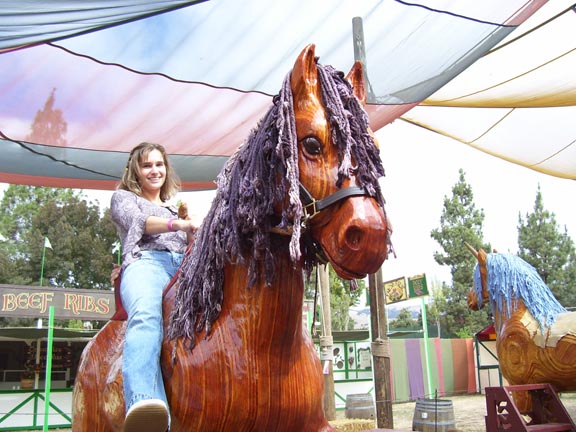 I got to ride the giant rocking horses for free--just smile pretty. :)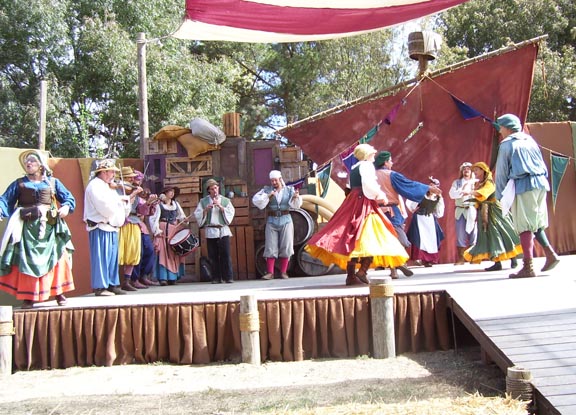 I love English dancing. I got to hang out with a few people from this group this year that I hung out with last year.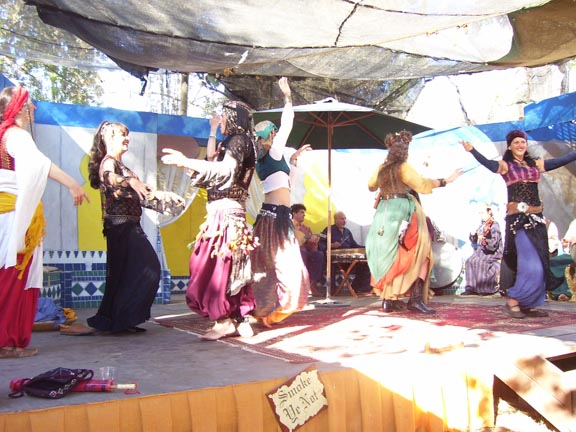 The Belly Dancers with a couple people from the audience.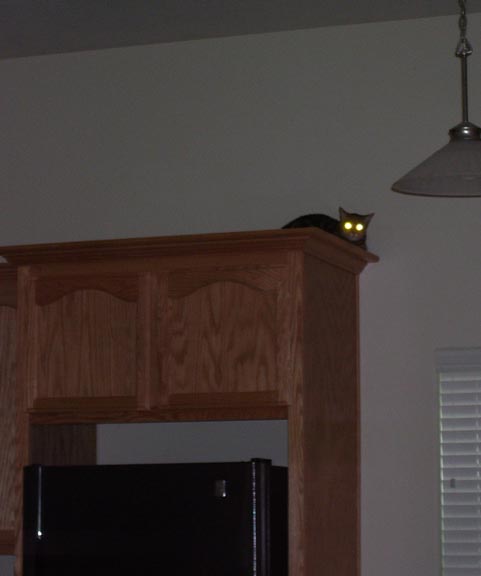 Lupe hiding as far away as she could from me when I got home. I came in wearing my belly dance belt, carrying lots of packages, a fox tail, and a large besom (broom). All the cats hid for at least an hour.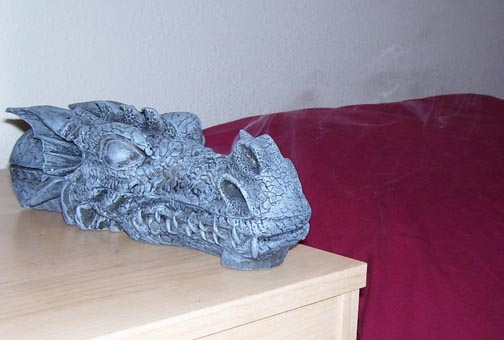 Dragon incense burner I got at the Faire--freakin awesome!
September 10, 2006
So this day I dressed up. I decided to go Egyptian, especially while I still had costume buying/making to do.

I've got some face art too, but you can't really see it. The glare almost hides the snake bracelet on my arm (I had one on each side).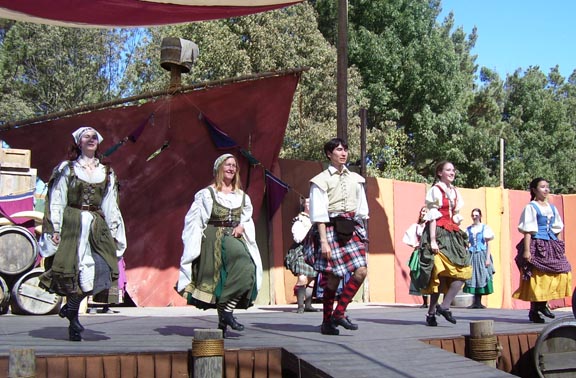 Irish and Scottish traditional dance. This was so much fun to watch.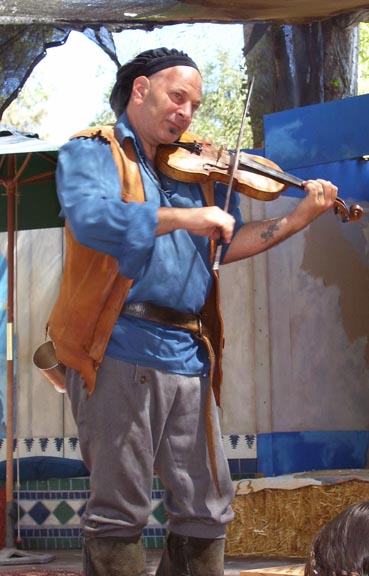 Kenny Klein on the fiddle.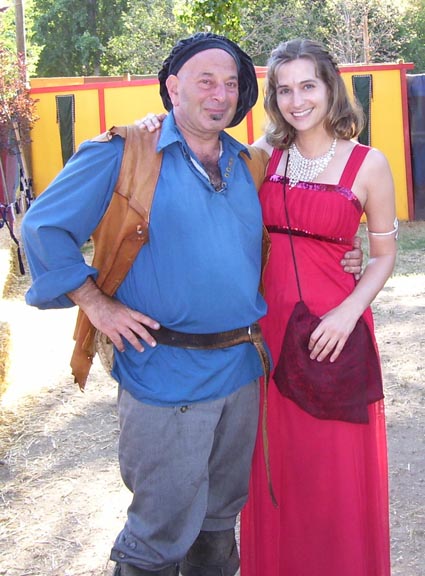 Me and Kenny.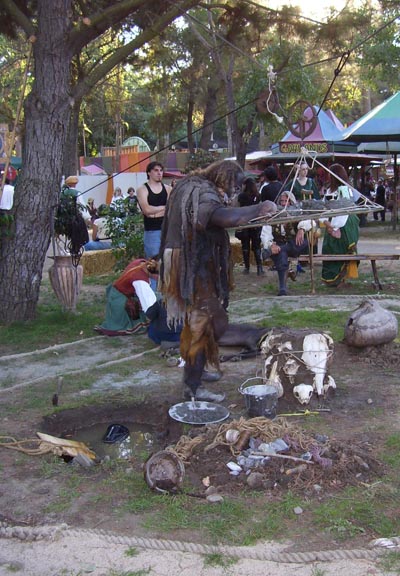 Bevan "the Troll" making pottery while his troll dog rests on the other side of him.
Day after Faire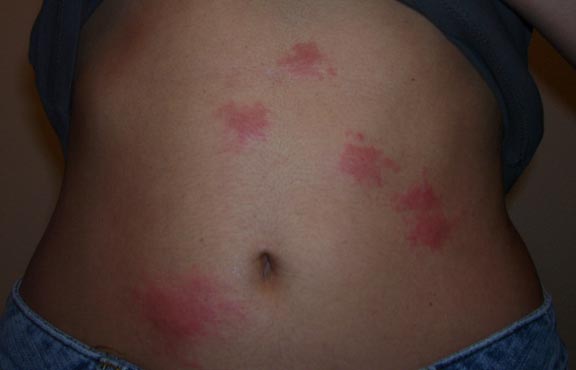 Ugh! Mite bites! I guess that's what I get for sitting in hay all day. These lasted about a week. I had one on my boob and one on my leg too. I STILL have a small bump on my abdomen where that big bite in the lower part was.
2006 PAGE 2 | PHOTOS | HOME