Tuesdays with Kevin Cloud, April 2007
April 3, 2007: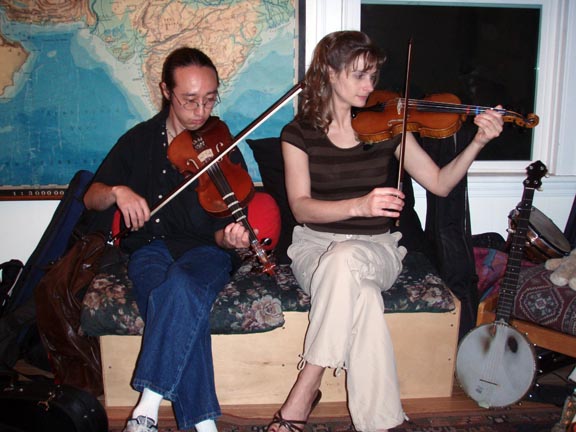 Will and I playing our violins.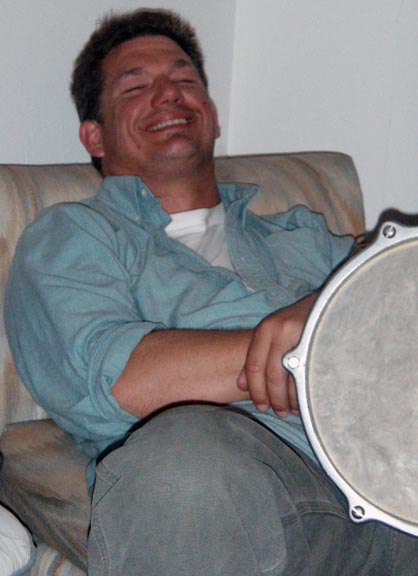 Dan (who was sleeping, but awoke just before I took the pic).
April 10, 2007: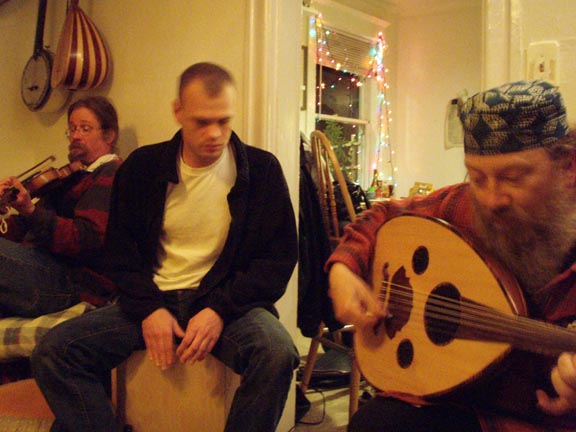 Kevin Hughes, Jeremy, and Kevin C.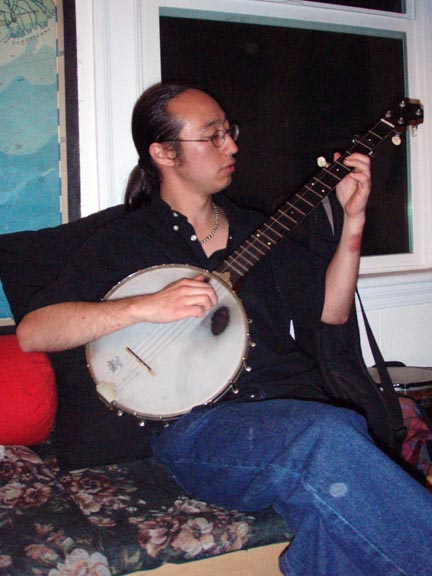 Will on his 5 string banjo.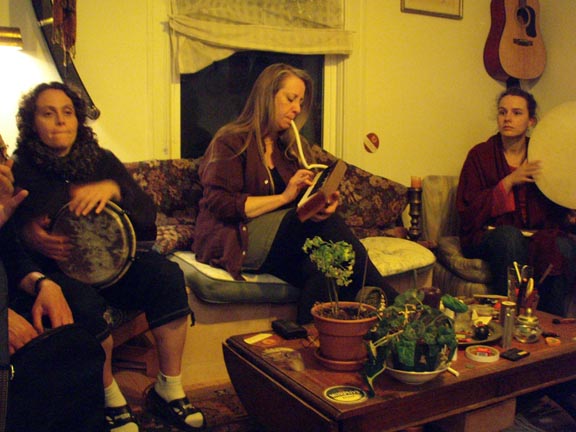 Renee, Pam, and Annette play a tune.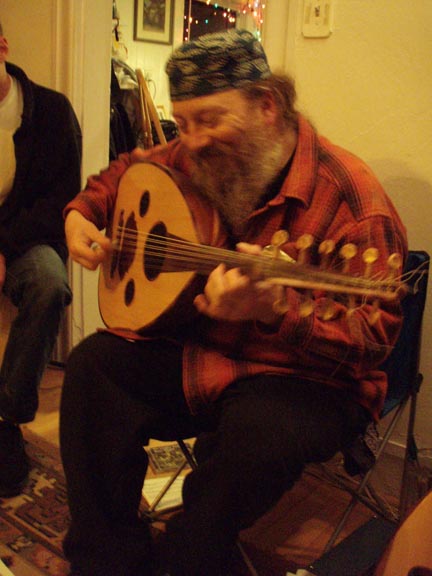 Kevin Cloud really likes this tune!
April 24, 2007: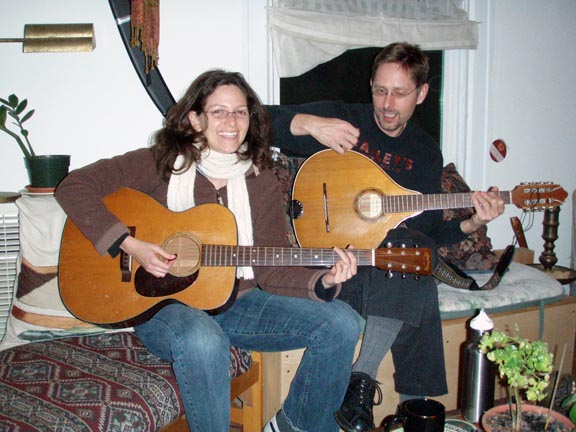 Alana and Jay strumming along.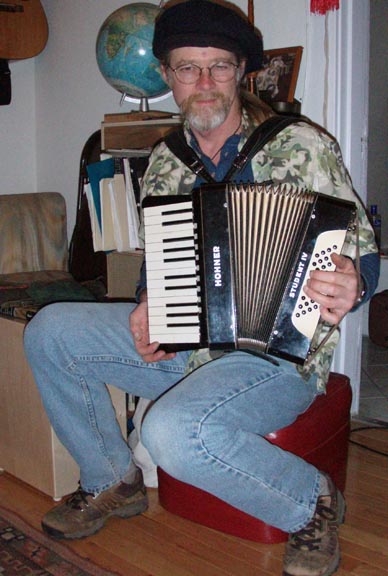 Chris plays his accordion.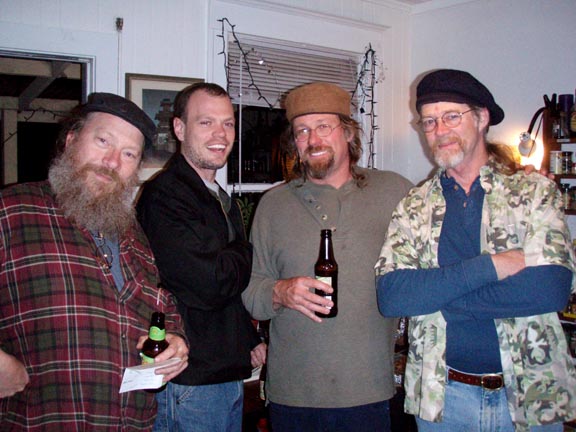 Kevin Cloud, Jeremy, Kevin Hughes, and Chris hang out in the kitchen.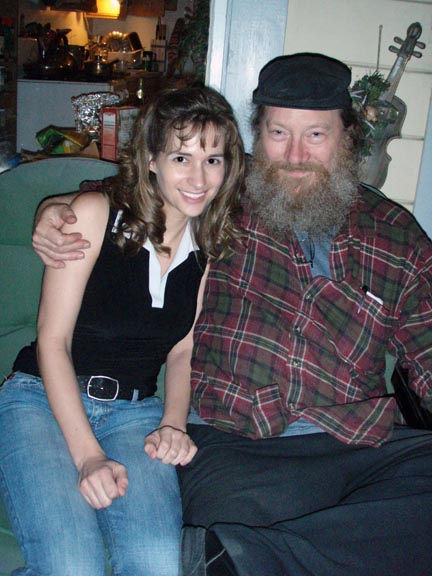 Me and Kevin C. hanging out on the front porch.