Salinas Apartment/Townhouse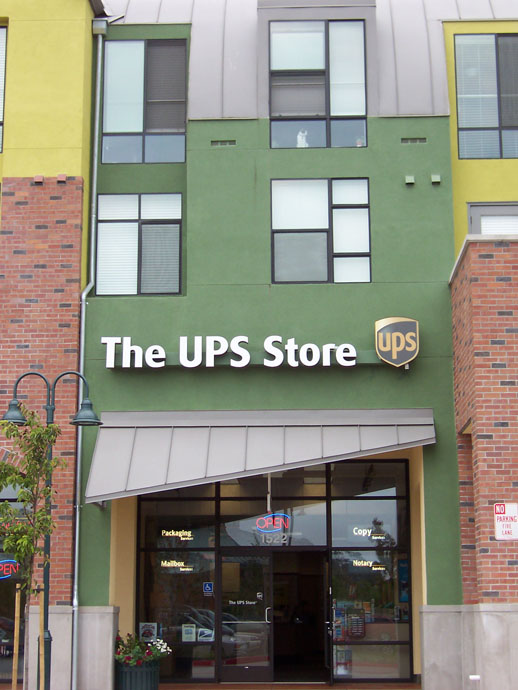 This is where I live, above the UPS store, all 4 windows. There's Ashley watching the parking lot.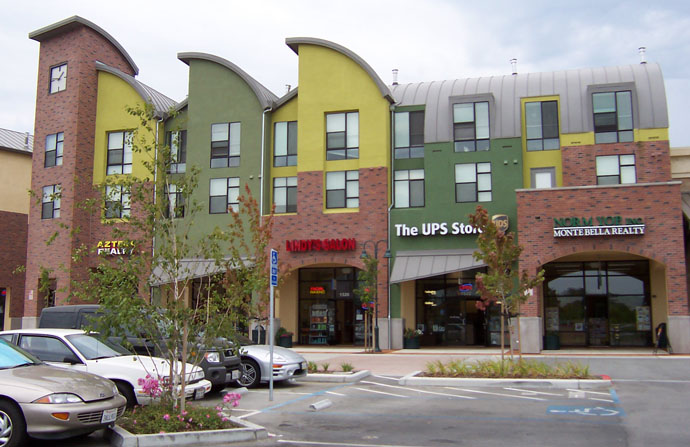 Here's a wider shot of home. I'm lucky to have that salon down there, they cut/color my hair, wax, and massage!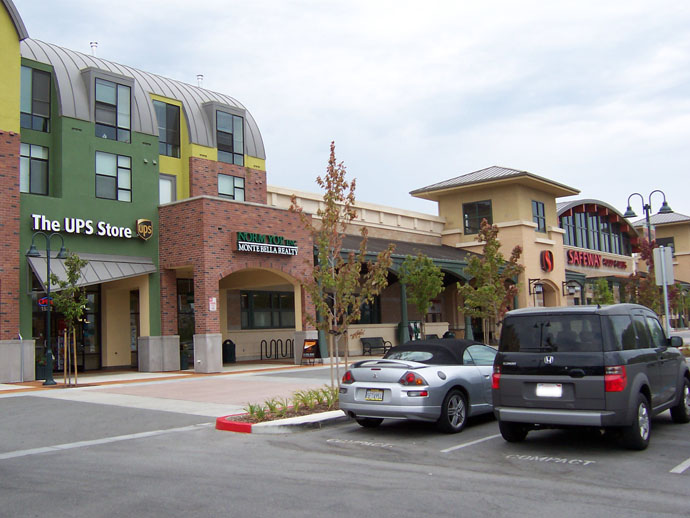 Different angle, to see the huge 24-hr grocery store. That's my Element parked out front at the time the photo was taken; however, it's usually parked in the garage.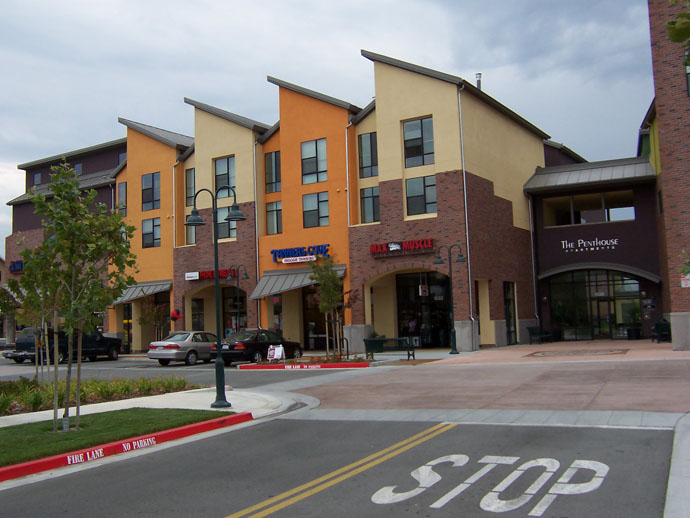 There's the alcove to the foyer to the apartments. The apartments on this side are above a body-building supply shop, a tanning booth salon, a Verizon Wireless, and then an insurance office.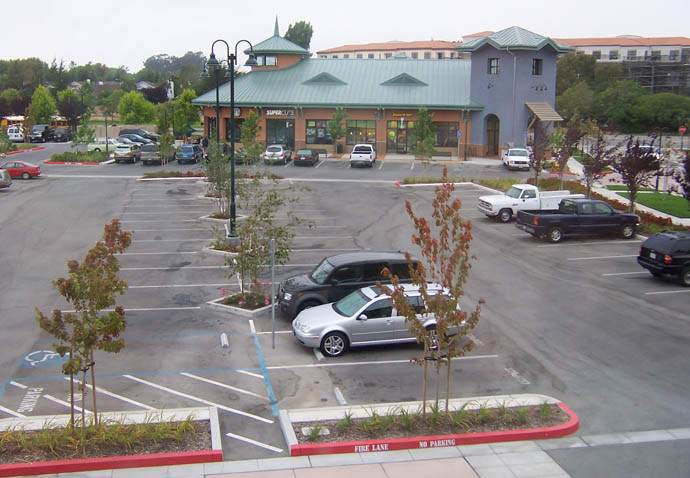 Here's the view from the bedroom. Straight ahead is a Starbucks (there's another one in the supermarket too), a Super Cuts, a Juice It Up, and a sattelite Gold's Gym. Out of the picture, to the left is a gas station. Out of the picture to the right is a bank, Hollywood Video, Quizno's, Panda Express, Papa John's, a nail salon, Baskin Robbins, and The Grill restaurant.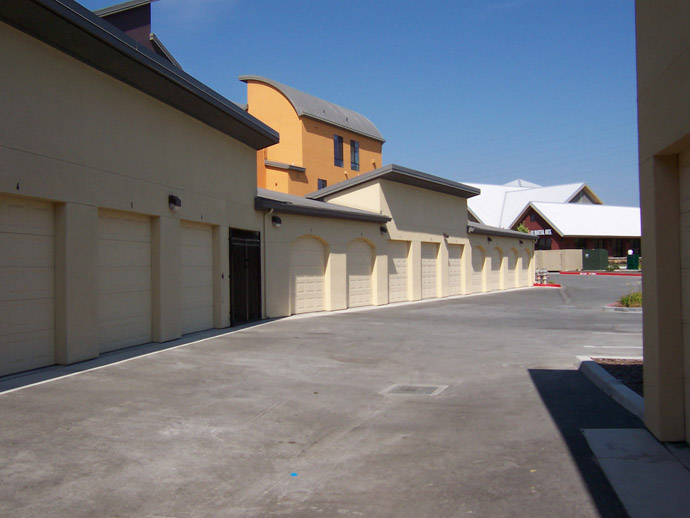 This is the bank of garages in the back. Ours is not in this photo, but to my left here. The orange building is one of the apartments. The red building is a martial arts school that is next to a Curves and a dentist.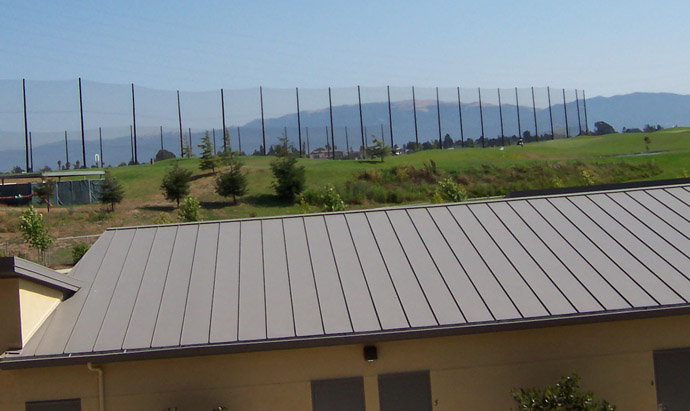 Here's the view from the back, outside our front door, and above the courtyard. The roof here is to the garages, and the doors at the bottom of the picture are the back doors to the garages. That's a golf course right outside, and mountains in the distance. There are mountains in the opposite direction too.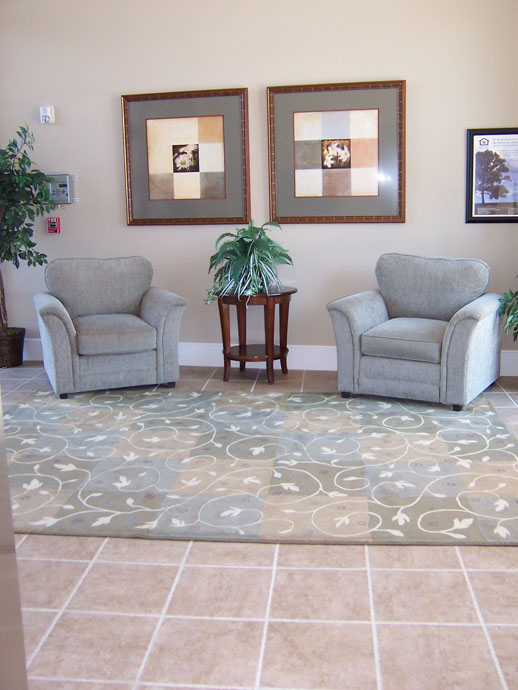 This is the foyer. This picture was taken while I stood in the elevator. There is a door to the right that goes to the courtyard, and there is a door to the left that goes out front.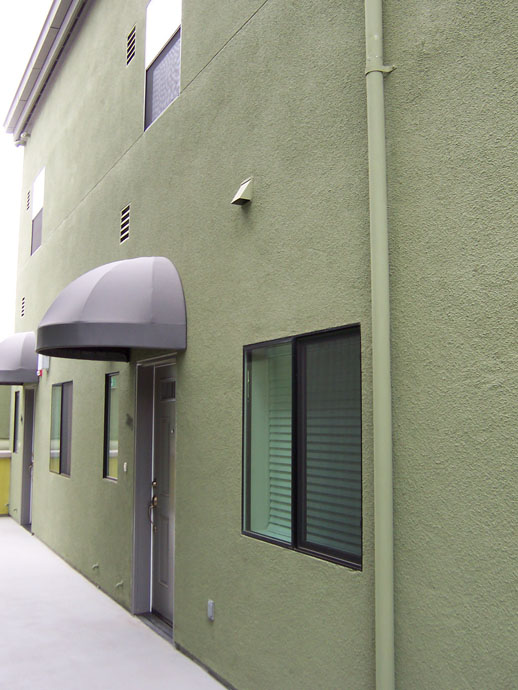 The door closest is the front door. The window closest is the second bedroom window, and the window on the other side of the door is to the entryway. There is a window above the front door that goes into the kitchen area.
Let's go inside....
PAGE 2 | PHOTO PAGE | HOME