Ashley's Kitten Pics
1998
Ashley was born by C-Section in Mahomet, IL, on April 24, 1998. I aqquired her through a friend in June 1998.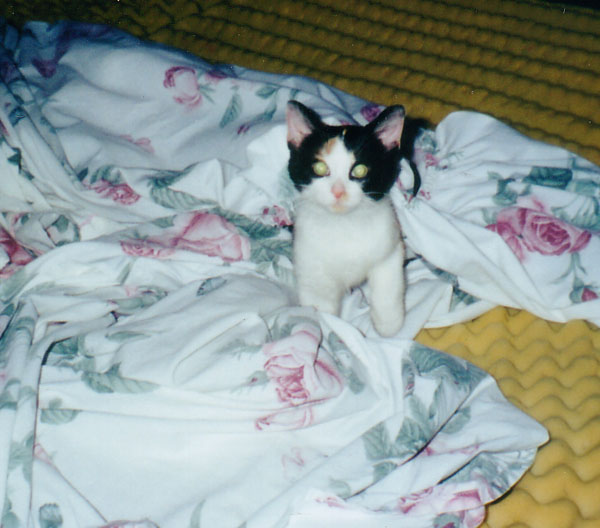 My little girl, playing in the sheets.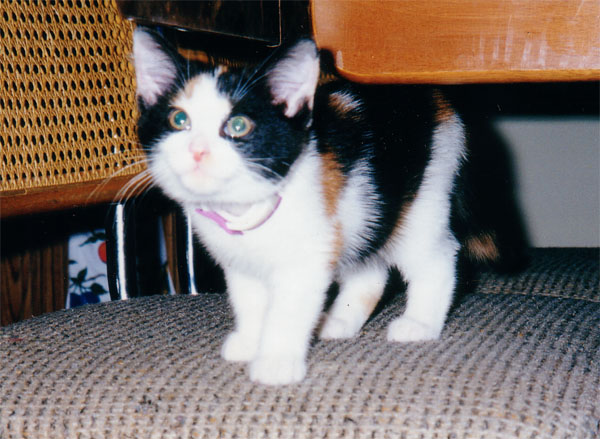 This was when she would run out from under the table on the chairs and make barking noises. :)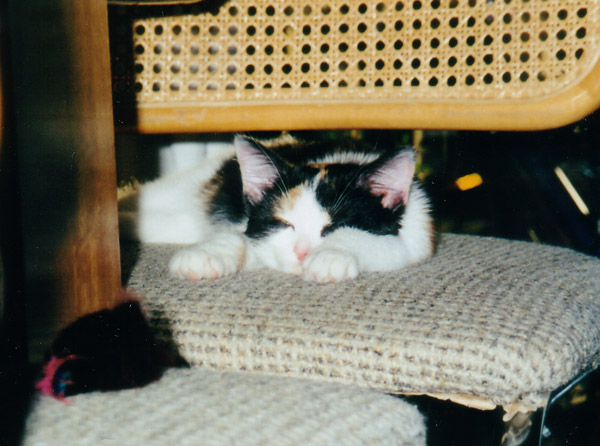 Ashley liked to hang out on the kitchen table chairs.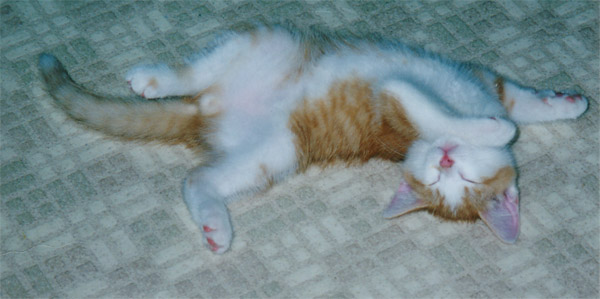 This is Ashley's littermate Abe. He lives with in IL with Becky, where Tasco (dog) lives.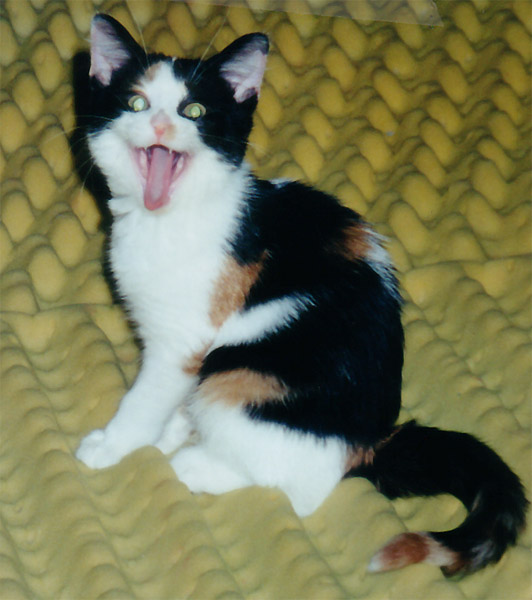 Ashley being scary.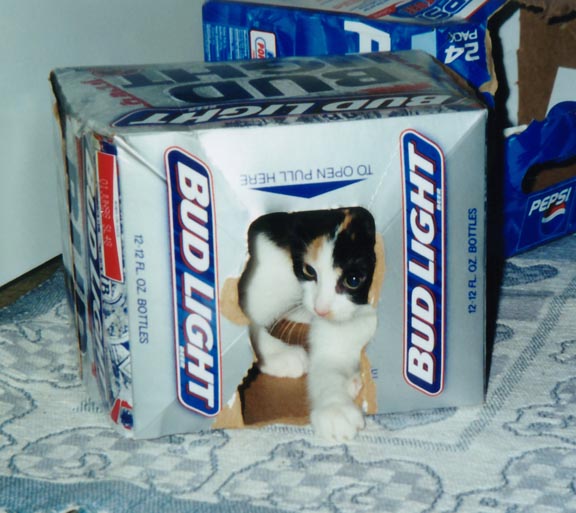 Ashley in her "house of light"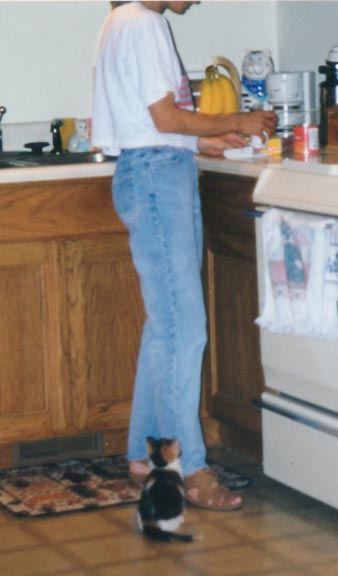 Ashley wondering what mommy's doing.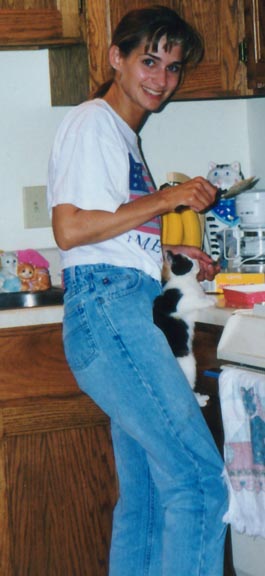 Ashley Finding out what Mommy's doing!
Ashley playing in the dryer (July 6, 1998)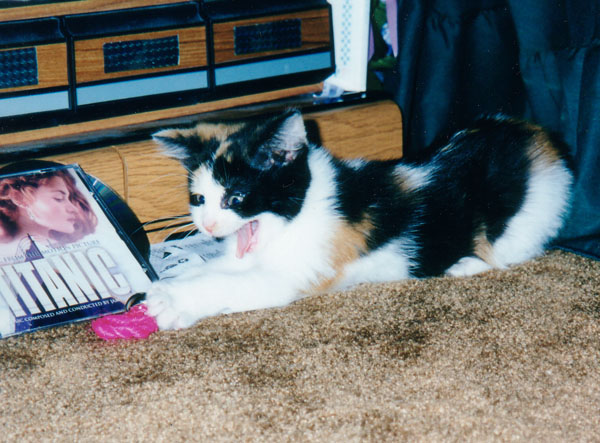 Ashley loves Titanic music.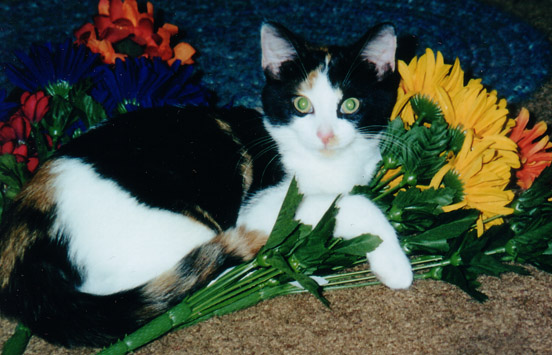 Ashley hanging out with the fall flowers in August, 1998.
KITTY PAGES | PHOTOS | HOME