Beltane 2007
at Martin's in Berkeley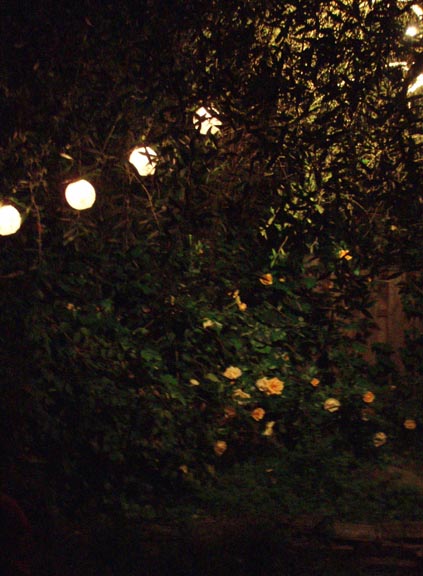 Martin's yard was very lush with plants, flowers, and party lights.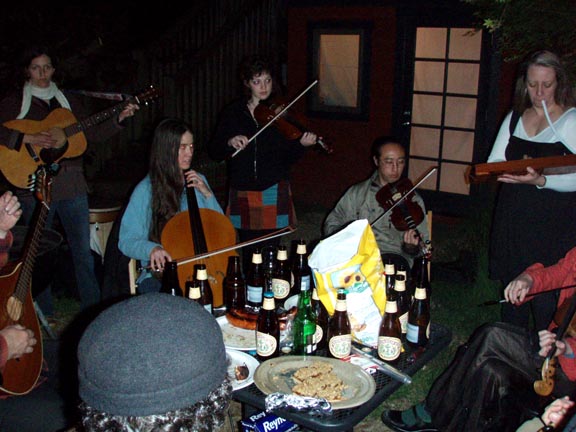 Alana, Myra, Darcy, Will, and Pam play tunes in the back yard.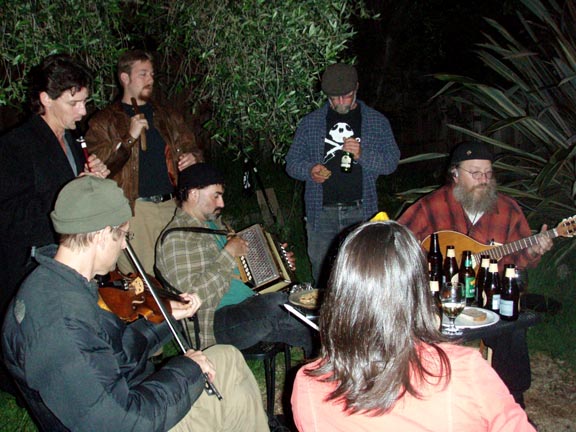 Jay, Alex, Anselm, Jason, John W., Laura, and Kevin C. playing some good stuff.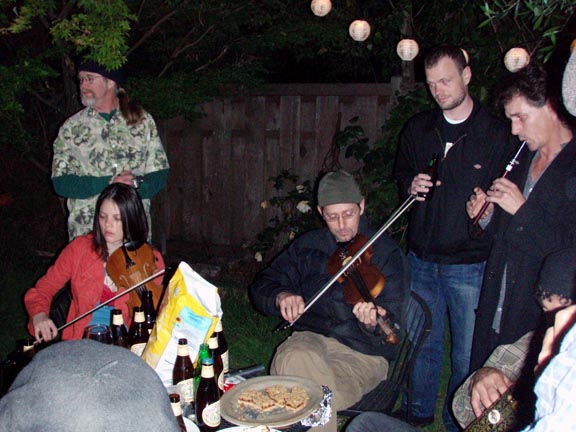 Laura, Chris, Jay, Jeremy, and Alex enjoying the festivities.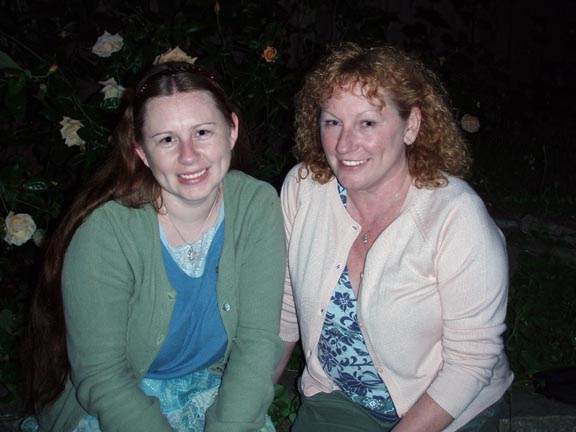 Rebecca and Susan enjoy the roses.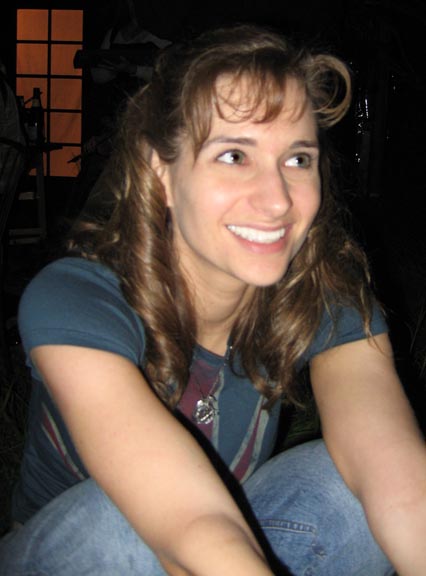 I'm having a good time.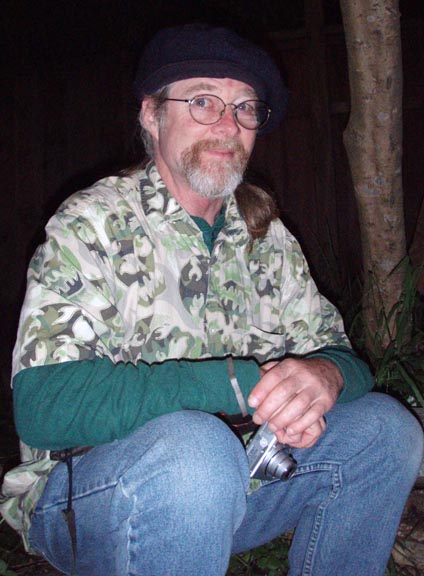 Chris is having a good time.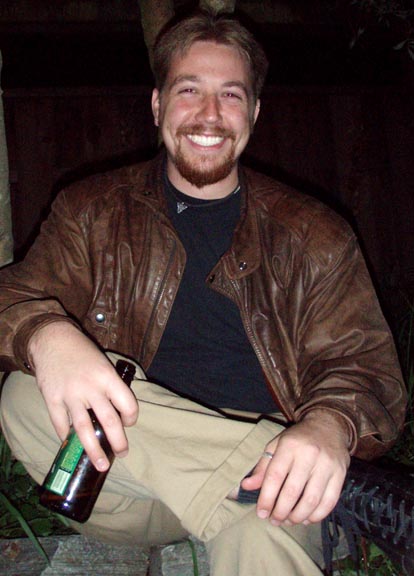 and Anselm is really having a good time!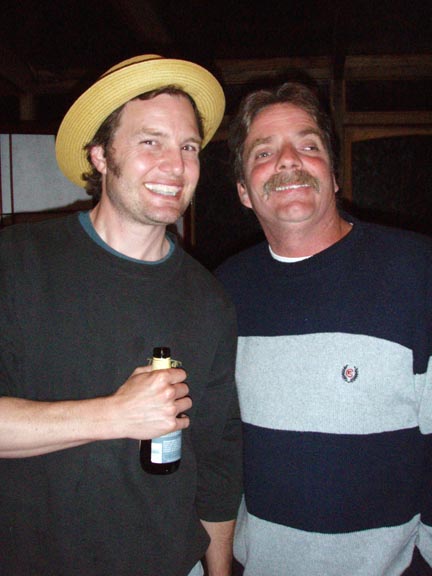 Martin and Ron.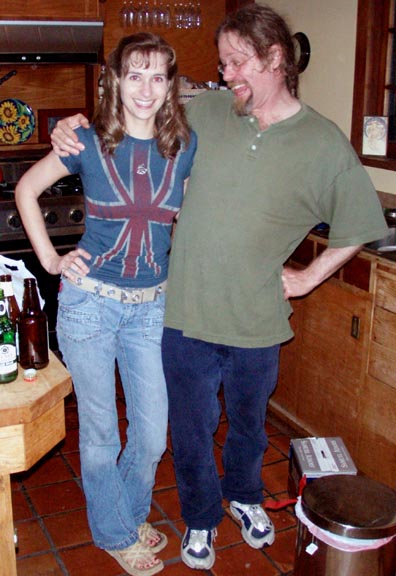 Me and Kevin H.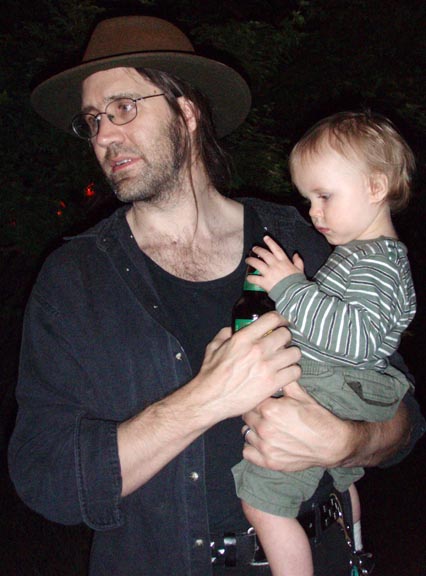 John Kelly with his son.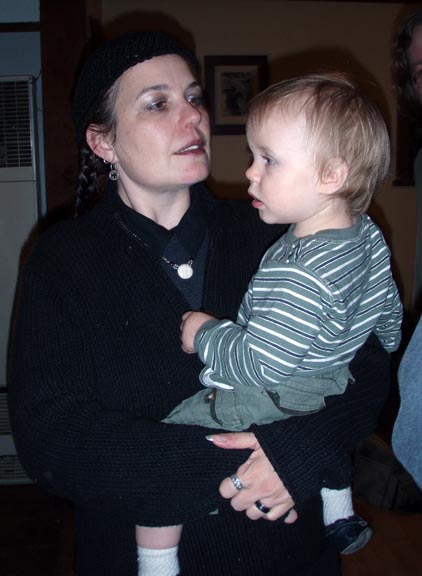 Now Alexandria Kelly has the baby.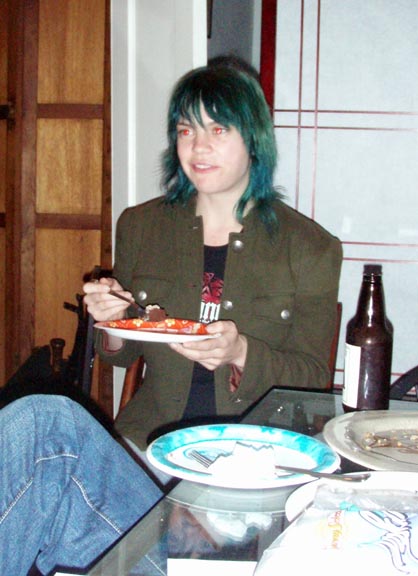 Renee enjoying some of Jeremy's ice cream cake made from scratch.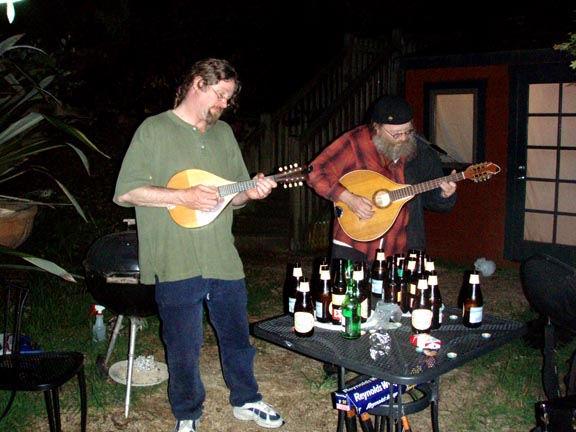 The Kevins play into the night.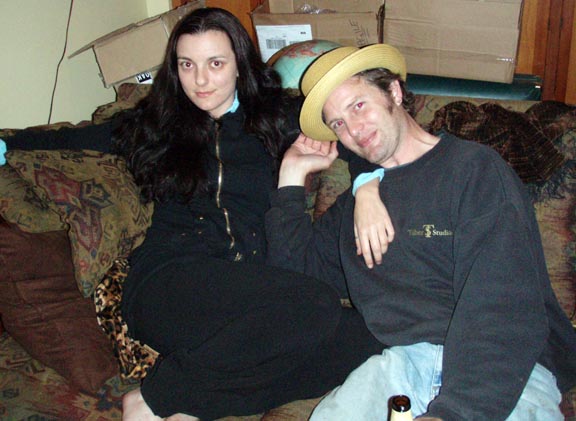 Joanna and Martin.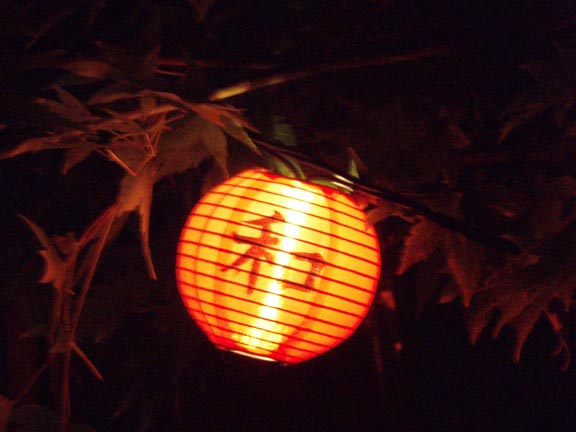 Parting shot from the garden: a lantern in the Japanese Maple tree.
HOLIDAYS | PARTY PAGE | HOME