Big Basin State Park
March 31 - April 1, 2007: just north of Santa Cruz, CA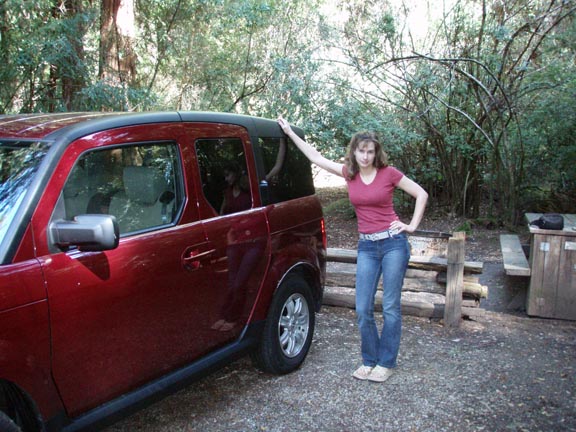 Me next to my new car (as of December 27), at our campsite.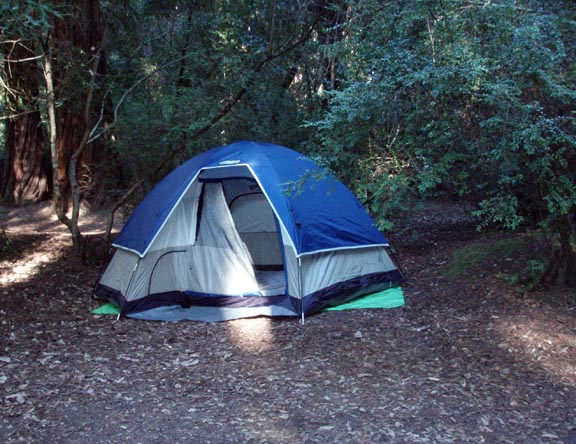 Our little tent (9ft x 11ft).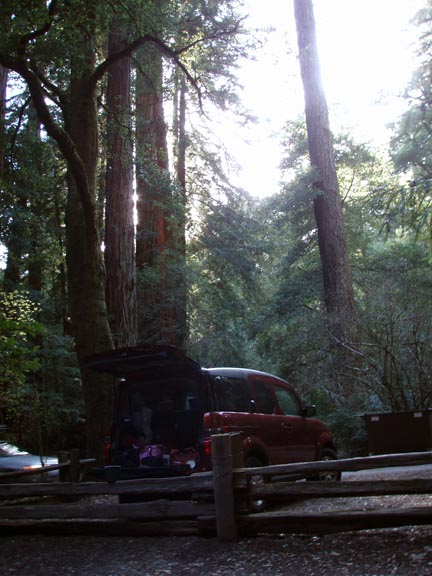 This was supposed to be a nice sunset pic, but it didn't turn out how I imagined.
April 1, 2007: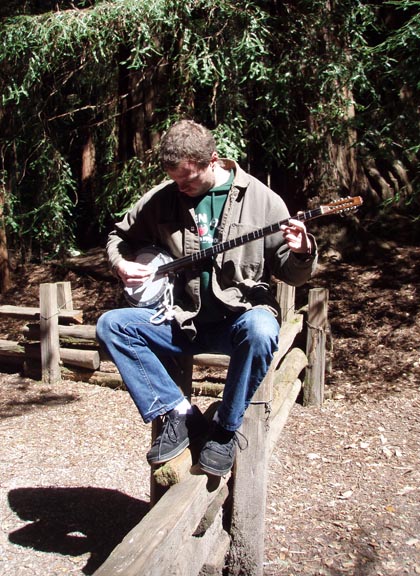 Jeremy playing his Cumbus Saz at our campsite.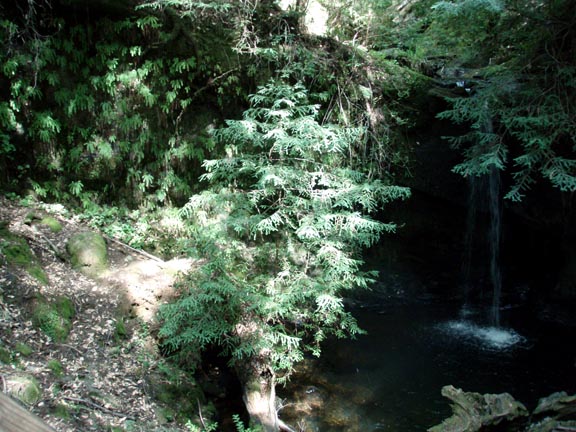 Ferns growing next to Sempervirens Falls.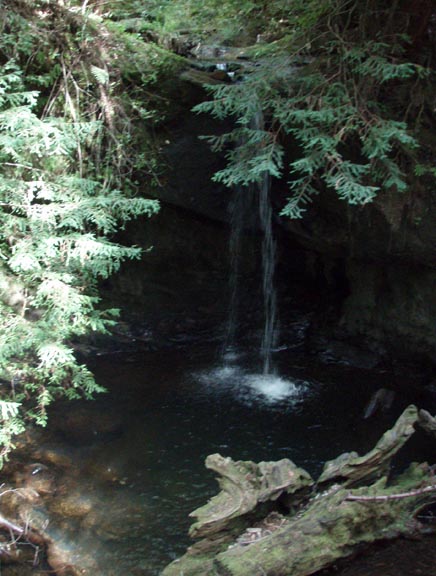 Sempervirens Falls.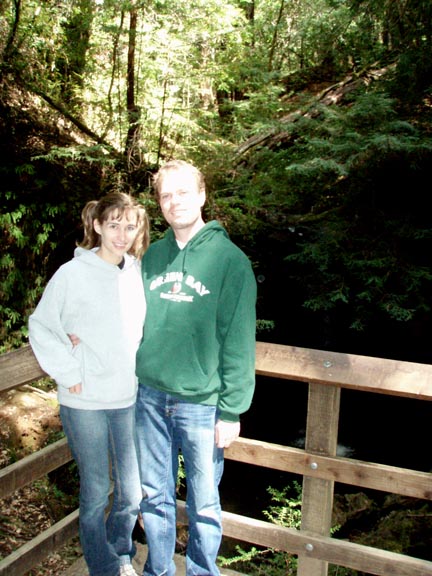 me and Jeremy by the falls in Big Basin State Park.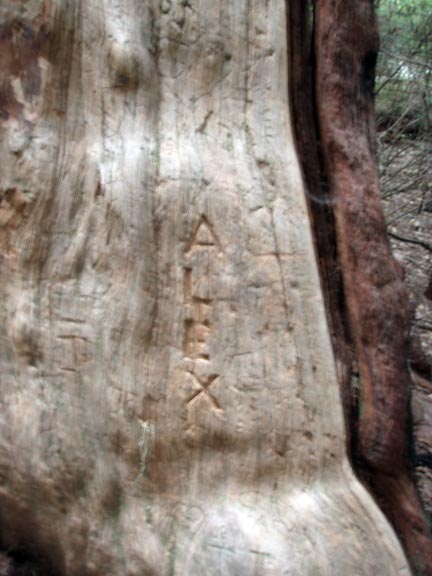 a carving we found on our hike that we wanted to show our friend Alex.