Kauai, HI, Day 1: Friday, January 26, 2007
It's good to be back on your way to Hawaii, less than 3 weeks from when you are there the last time!
This trip was in celebration of Jeremy's 29th birthday (which actually occurred on January 21).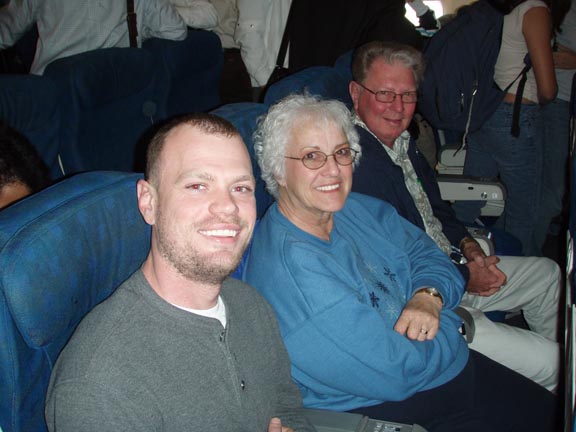 On the way from San Francisco to Oahu (where we were catching a connecting flight) we made some friends in our middle row seats.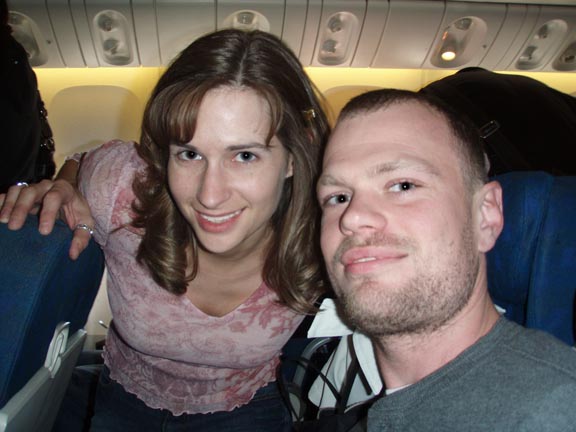 Me and Jeremy getting off the plane in Oahu, Hawaii.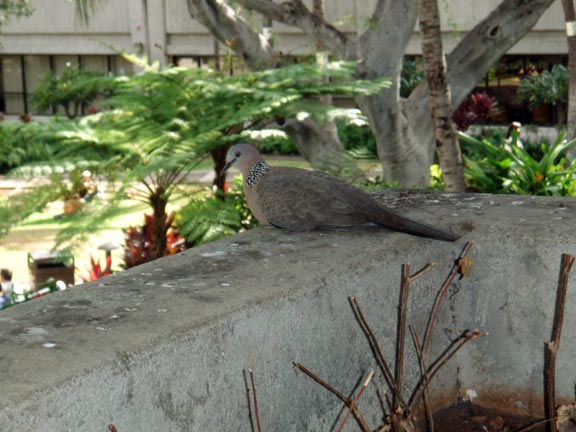 A bird rests in one of the garden areas of a terminal at the airport in Oahu, close to our gate for our flight to Kauai.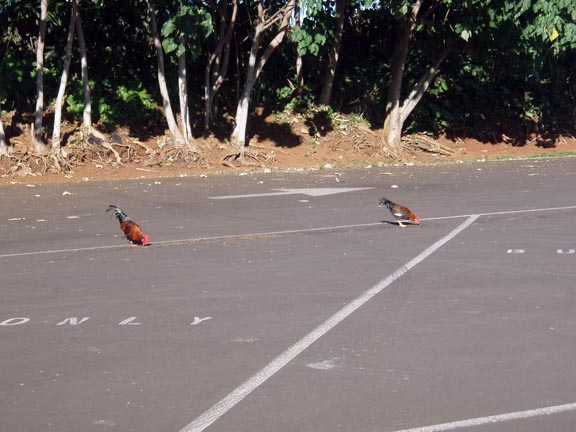 Why did the chicken cross the road?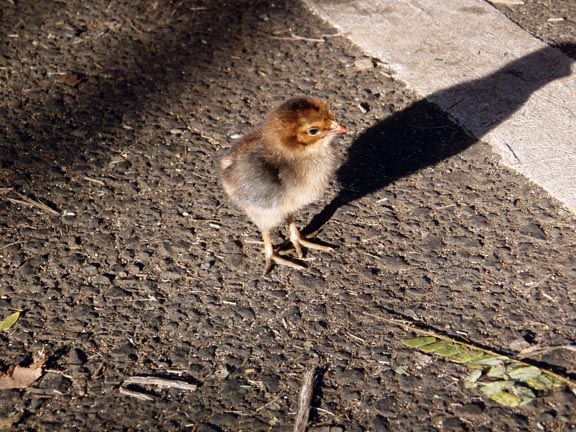 Baby chick watching it's parents cross the road. We encountered this first gaggle of chickens in the parking lot of Hilo Hatties, where we stopped for sunglasses.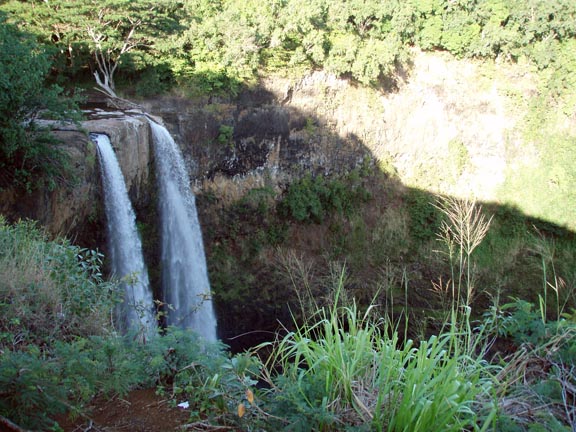 Our first real destination, Wailua Falls. This wasn't all that far up a dirt road from the airport.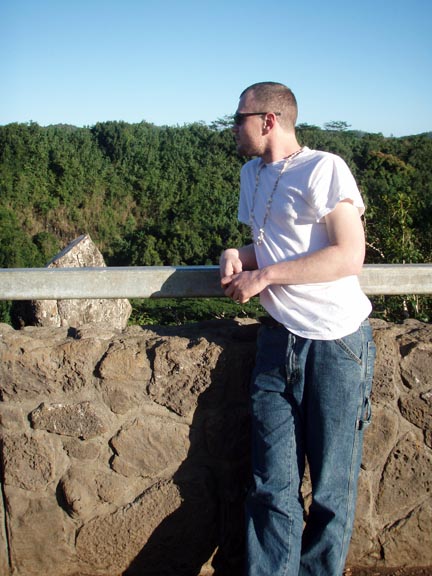 Jeremy looking at the falls.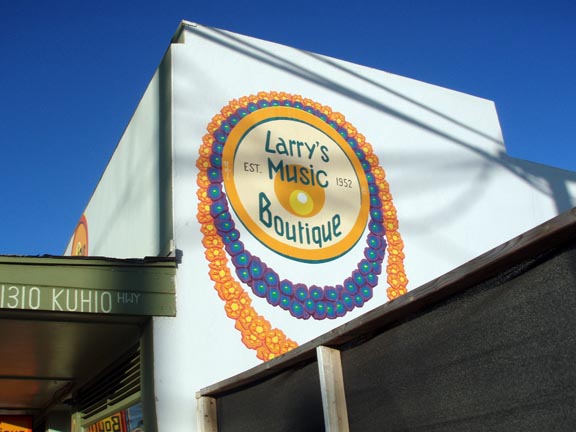 Larry's Music Boutique, as seen on our way to Hanalei.
We passed the place to turn at for the hotel, it wasn't very well marked. There was quite the intricate connection of suburban style streets to go through to get to the hotel as well. Once we got there, we were please to have a room close to the front, and the car.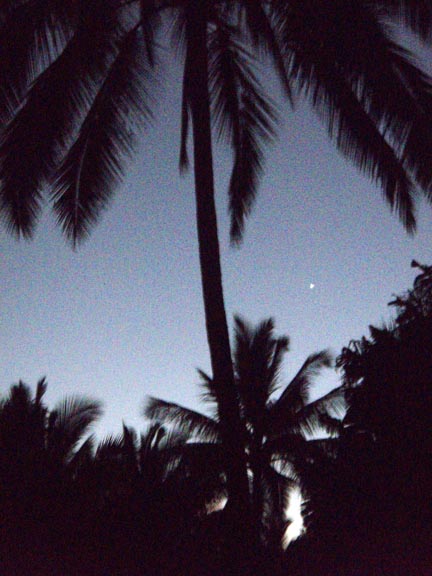 Our first Hawaiian sunset on Kauai (as seen from our balcony at the Hanalei Bay Beach Resort).
DAY 2, pt. 1| KAUI | ADVENTURES | HOME