Kauai, HI, Day 2, part 2: Saturday, January 27, 2007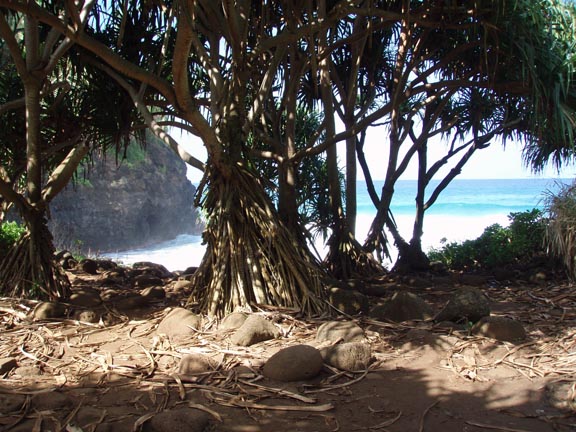 Further glimpses of the hidden cove.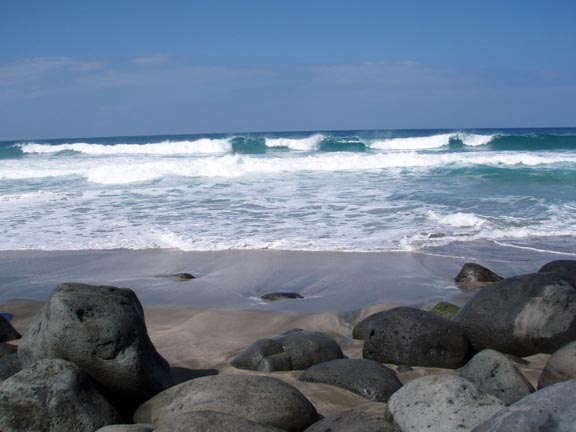 Hanakapiai Beach. It was a long hike, and we were silly enough to not bring water with us. Another vacationing couple noticed us sitting on the beach with nothing, and offered their extra coke and apple! It was just what we needed. It was kind of weird sharing an apple in such a paradise, though, lol.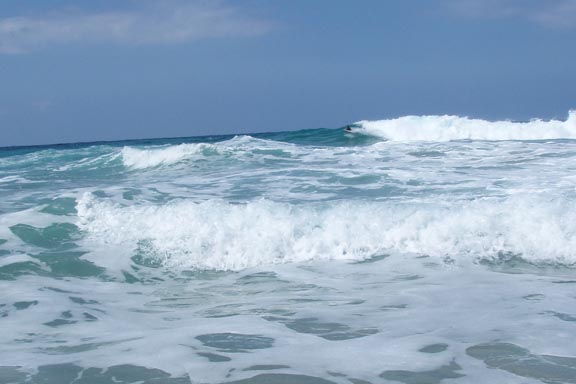 Surfer coming in to Hanakapiai Beach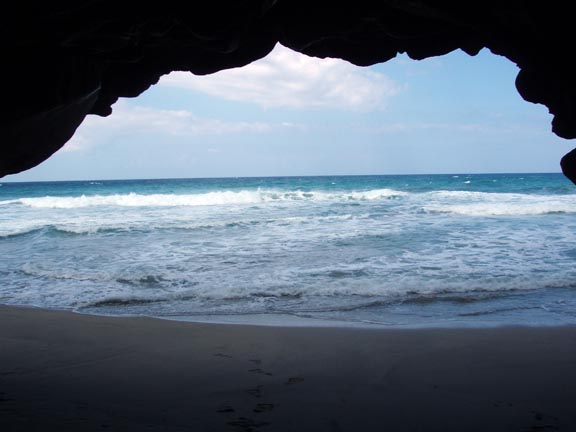 Looking out from the mouth of a cave. This was after we had walked past this cave, along the front of some rocks. A large wave came up, and I thought I was going to get wet from my thighs (maybe waist) down. Well, we both got wet from about that level down, but then the wave smashed off the rock behind me, and doused me from head to toe! Luckily I had my swimsuit on, so we just slipped into this cave, and I took the sun dress off, and we decided to have fun in the water.
Jeremy in the water, watching a surfer.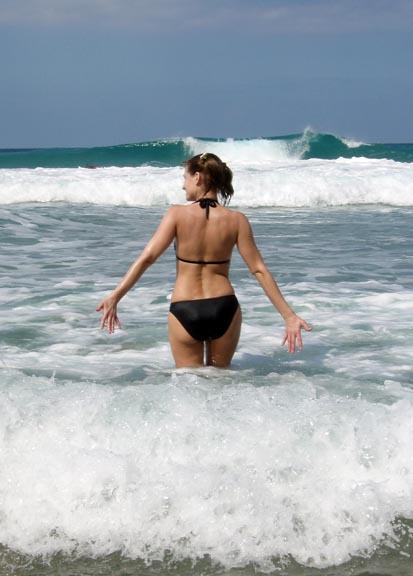 Me getting out into the water.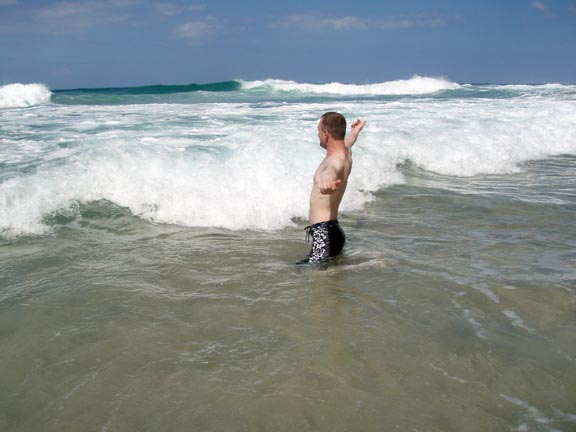 Jeremy enjoying the waves.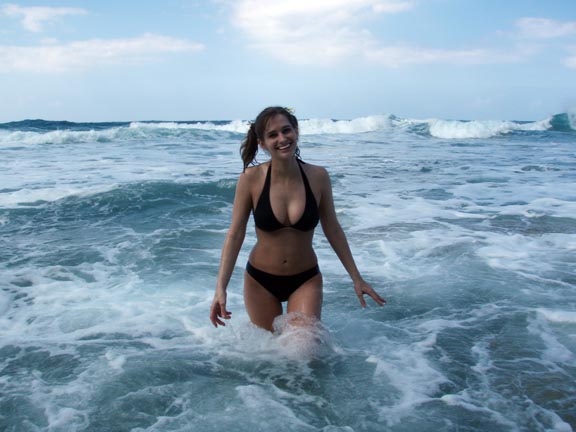 Me enjoying the waves.
After a romp in the water, we layed ourselves on the warm rocks to dry in the sunshine (no towels, since we didn't originally plan to swim). Then we hiked further along the trail approaching a waterfall.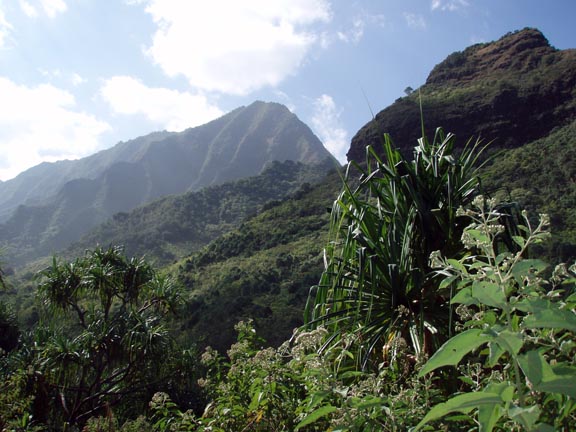 Looking up at the mountains along the Napali Coast.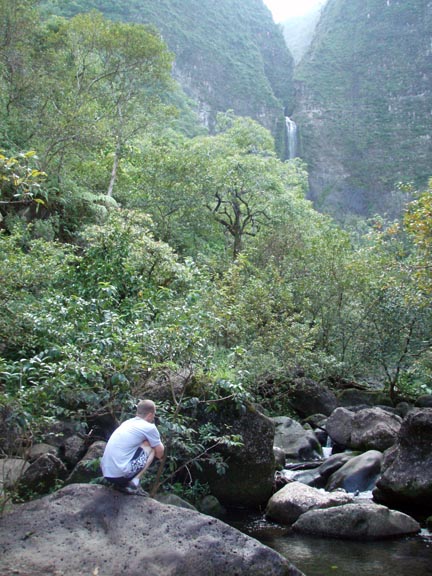 Jeremy checking out the stream with Hanakapiai Falls in the distance.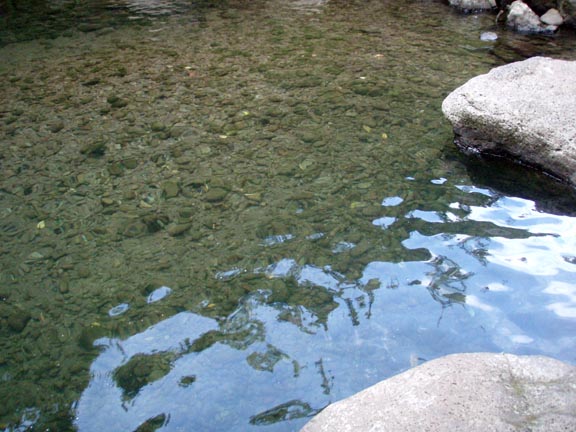 Hanakapiai Stream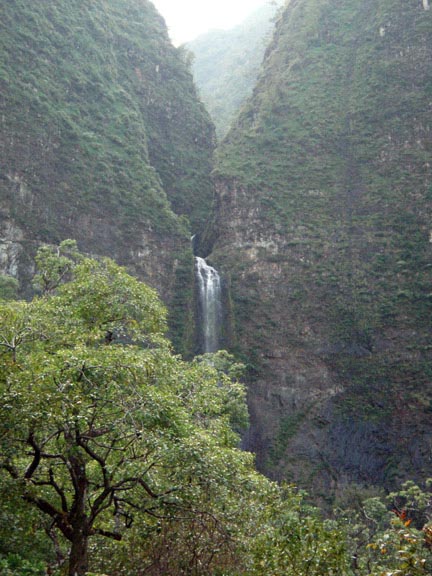 Hanakapiai Falls. This is about as far as we got, when we decided it was getting late and we should head back.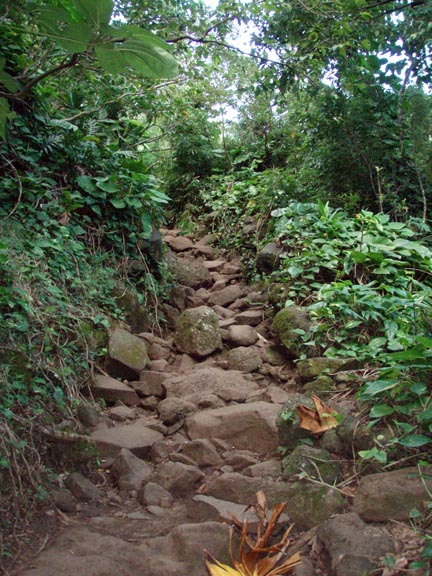 It's not an easy trail to hike all day on.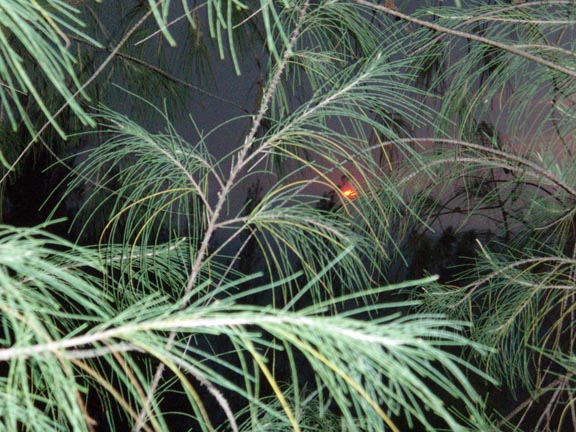 The sun sets, and we're still on the trail!
My sandals had started out comfy, and then became very uncomfy by the end. Mosquitoes decided to have me for their evening meal. This made the last bit of the hike--along with the setting sun, and start of a sprinkle--not very much fun. Jeremy carried me the last bit out.
When we got back to the hotel, we cleaned up for dinner out.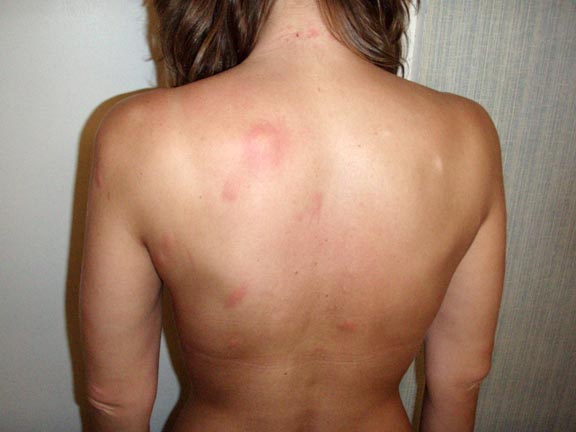 Here's my swollen back with bites all over--including my neck and arms. I also had bites all over my legs, ugh.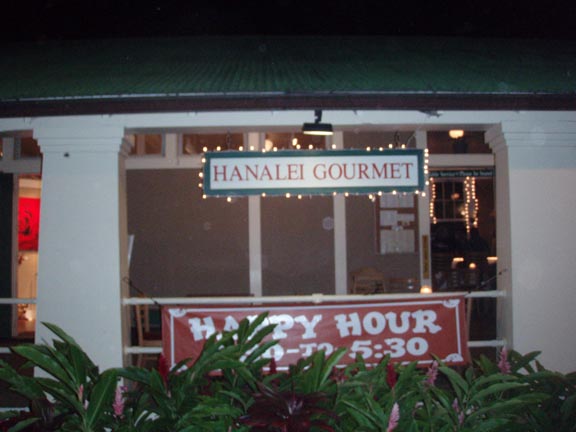 For dinner, we ate at a restaurant the one of my friends used to be a chef at, Hanalei Gourmet.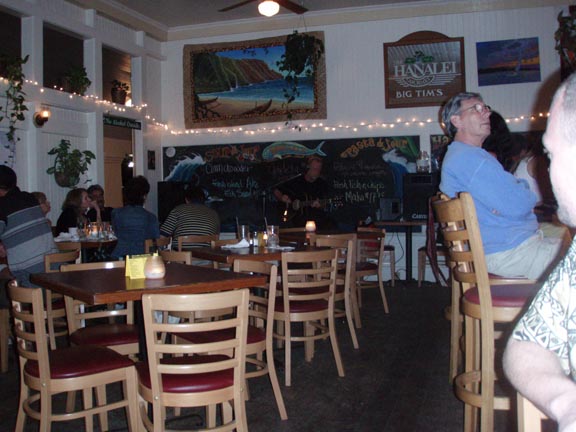 There was a singer/guitar player inside to entertain during our visit.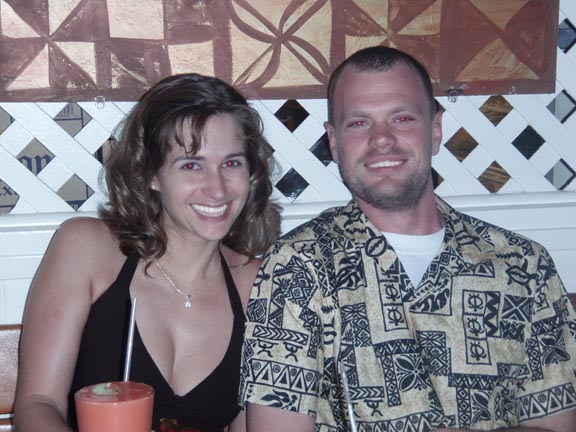 Me and Jeremy at dinner.
DAY 3 | KAUAI | ADVENTURES | HOME