Kauai, HI, Day 4: Monday, January 29, 2007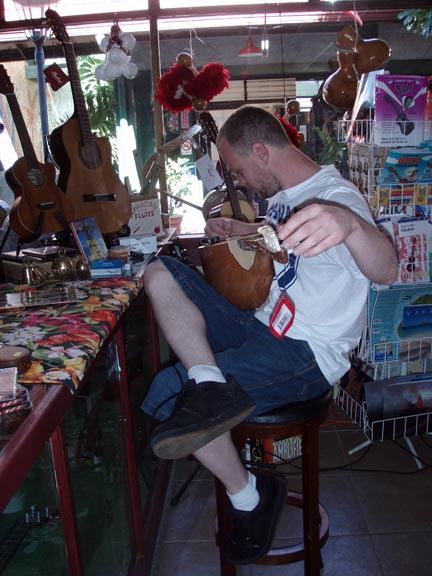 After breakfast in the shops in Hanalei Bay (our "usual" place was closed Mondays) we spent a little time in Strings N Things. They happened to have a saz that they didn't know how to tune, so Jeremy tuned it for them and told them.
Then we headed around the island to the south side, and up highway 550, to Waimea Canyon and Kokee State Park.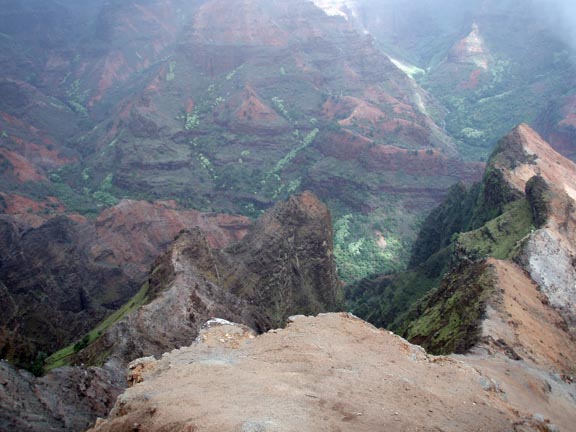 Waimea Canyon is called the Grand Canyon of the Pacific. It was very magnificent!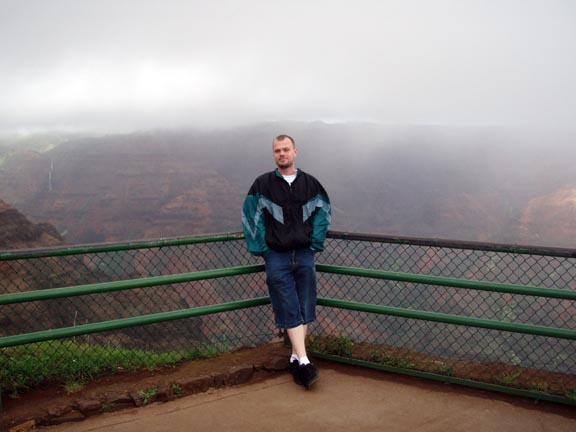 Jeremy at Waimea Canyon (it was a little chilly on the mountain top!)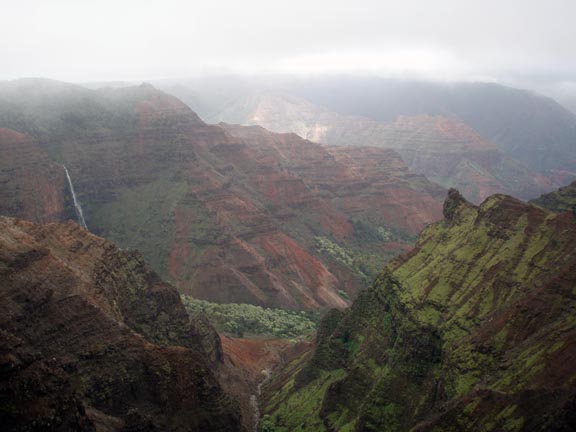 Waimea Canyon and Waipo'o Falls.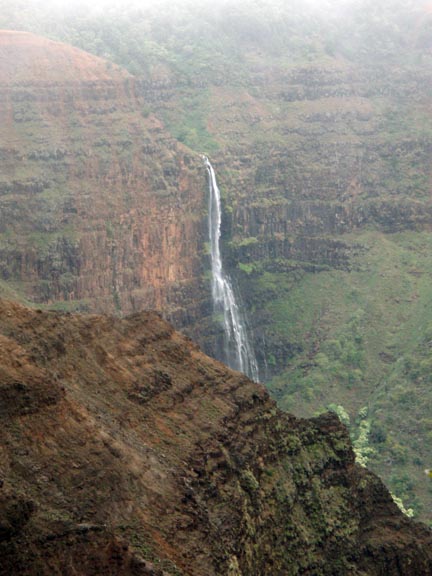 Close up of Waipo'o Falls.
We traveled farther up the road for a look out towards the Napali Coast.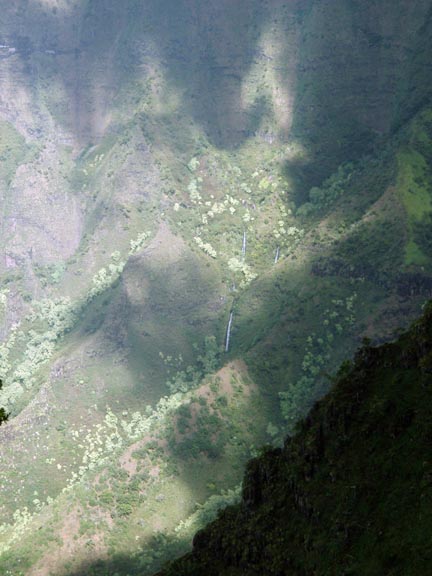 Here are three very distant waterfalls down in Kalalau Valley.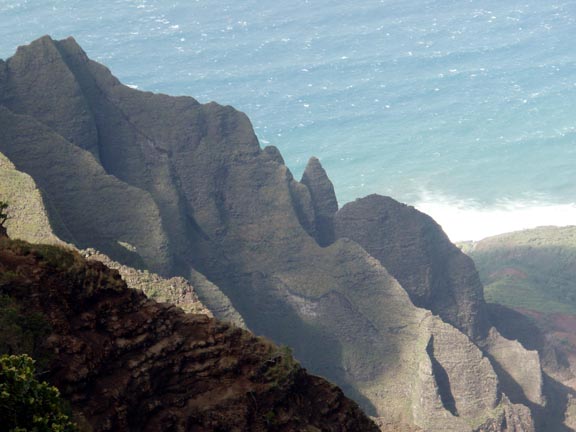 The southern edge of Kalalau Valley. These formations may look familiar, because they may be in one of the pictures from the hike on day 2, after all, the trail we were on was called the Kalalau trail, and began just to the north of the coast seen from here.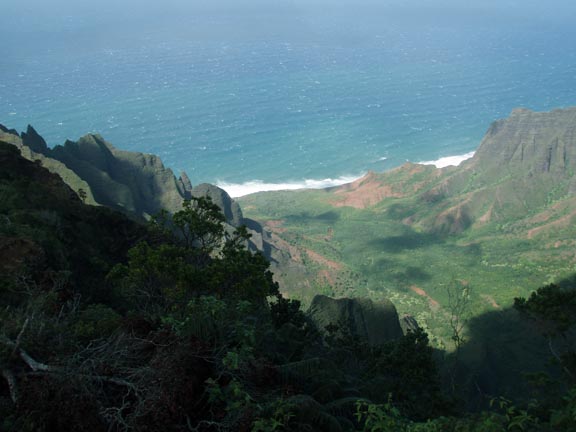 A broader look at Kalalau Valley.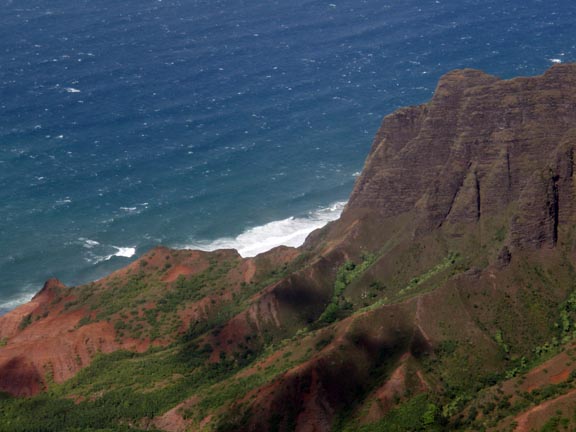 I wonder if our little cove was just on the other side of this rock formation?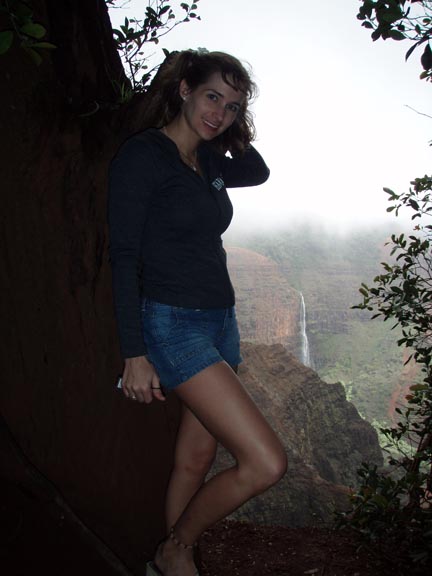 Me with Waipo'o Falls in the distance as we head back down the mountain. brrr.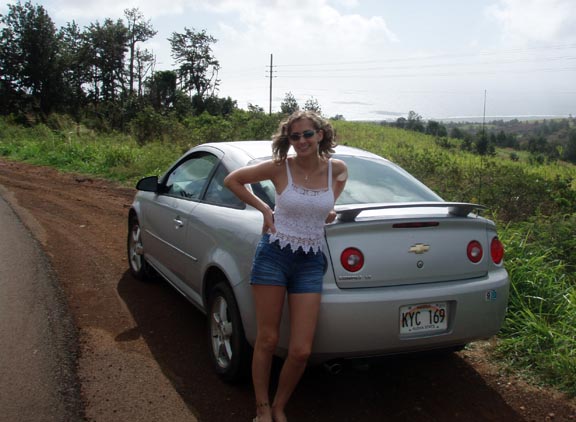 After coming a decent way down the mountain, the temperature is back to "summer-like." I'm posing by our rental car.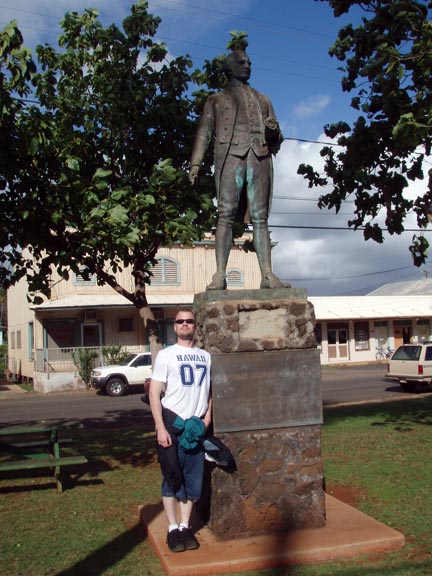 Jeremy by the statue of Captain Cook in the town of Waimea.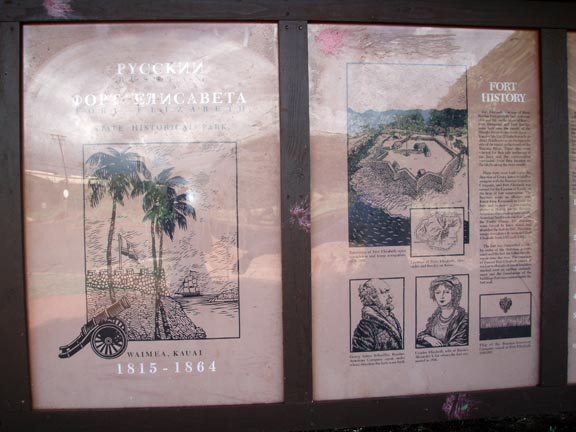 Our last stop on our way to the airport (for an evening/overnight flight home) was at an old Russian Fort ruin in Waimea. And I want to stress the RUIN part of that.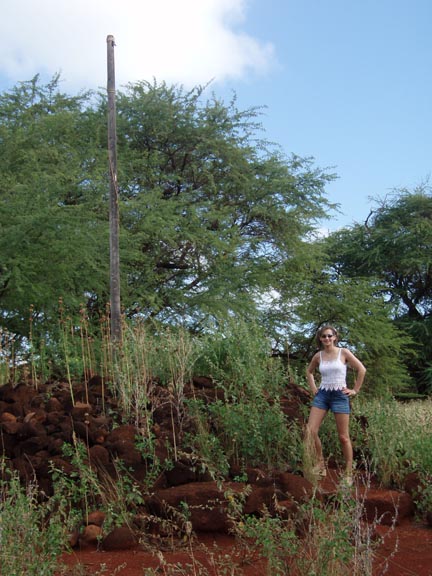 Me in the center of the fort (with VERY red dirt!)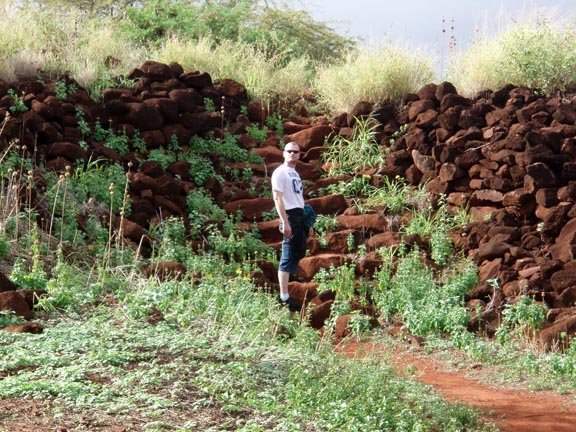 Jeremy near one of the fort walls.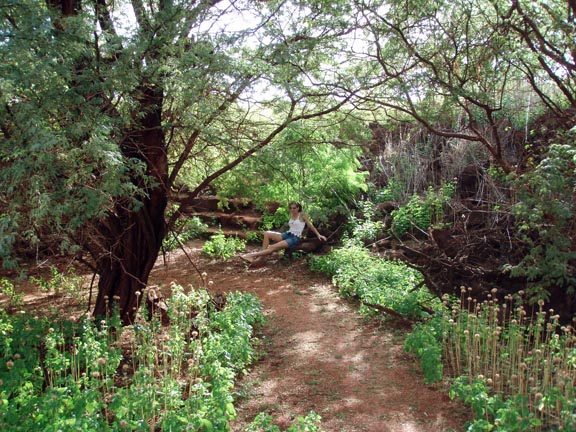 Me in the fort.
Good Times! I am looking forward to tackling the next island on my list: The Big Island of Hawaii! Stay tuned, maybe next year?
KAUAI | ADVENTURES | HOME