Welcome New Kittens!
Page 1
I would like to introduce some new arrivals to my household:
(please note: photos taken with disposable camera, sorry for poor quality)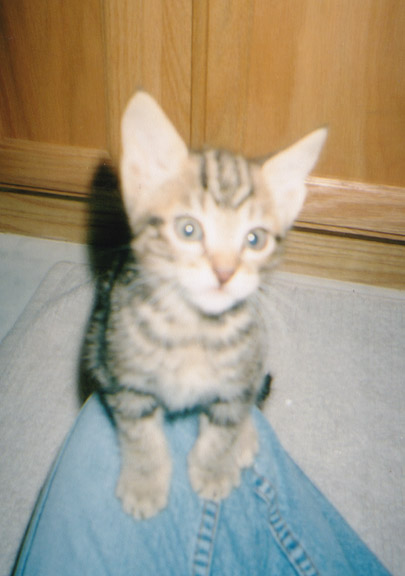 To honor the Mexican heritage in the area that the kittens were born, I decided to name this little girl a proper Mexican name. Meet Bertha Maria Guadalupe de Miles! She goes by Lupe at home.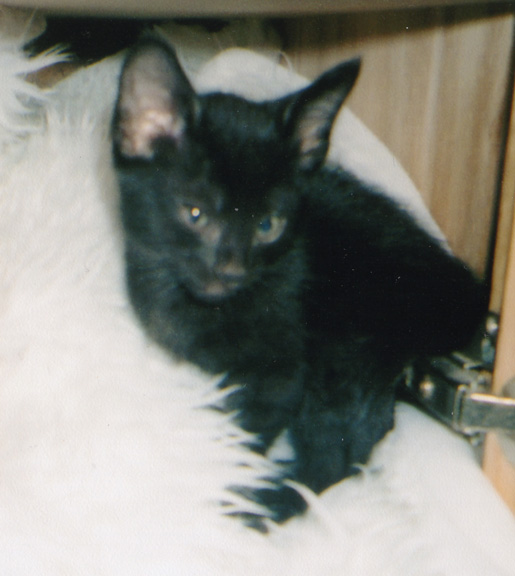 To honor his sleek coat and his sharp claws, I decided to name this little boy Dagger.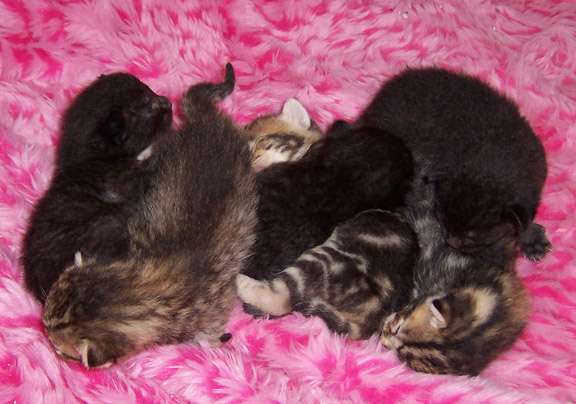 Here's Lupe and Dagger with their 4 other litter mates when they were 11 days old. They were born on Thursday, August 25, 2005. I had been waiting for them to be born for 2 weeks from the time I decided I wanted one. It was shortly after this visit that I decided I wanted two.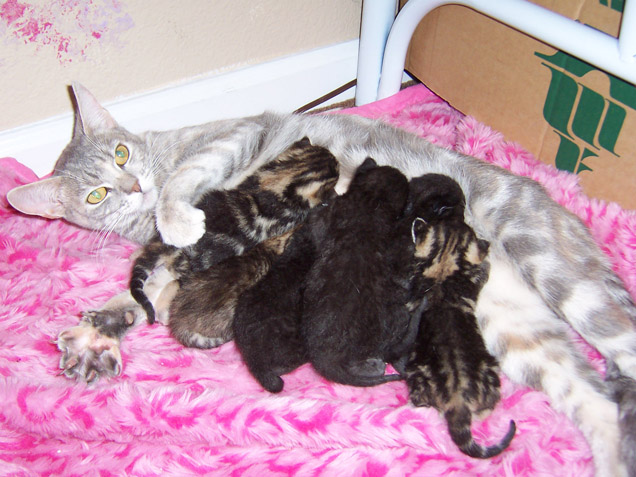 Here's the kittens that same day, feeding with their mom, Mimi. Their alleged dad is black and white.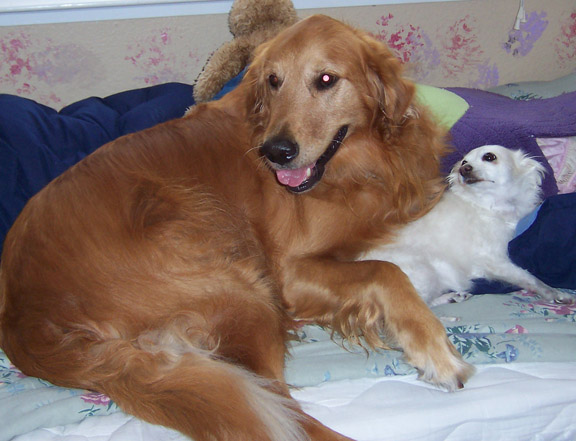 The kittens shared a household with these two dogs, and a 6 month old cat that has 6 toes on both front paws. There were also 3 kids between the ages of 10 and 15 in the house. This is my friend Jennifer's house.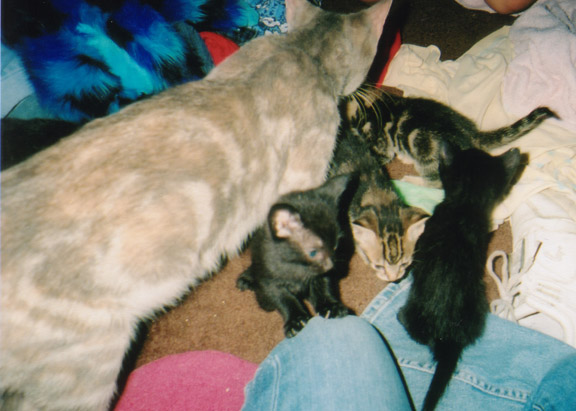 This is when the kittens were 4.5 weeks old, with their mom, Mimi.
They were still nursing here, but also were eating wet and dry cat food.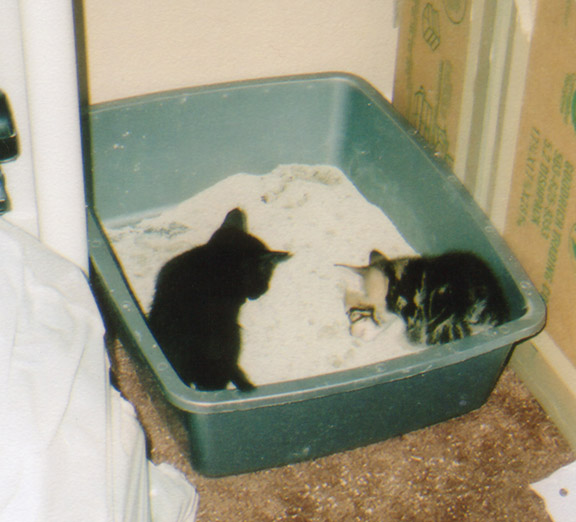 They were also using the litter box.

Here they are the night I got them, October 10, when they were 6.5 weeks old. They are sitting in my lap here. They do that a lot, and wrestle there too. Every so often, they stop and climb up to my face to give me a kiss on the lips-- it's sooo sweet.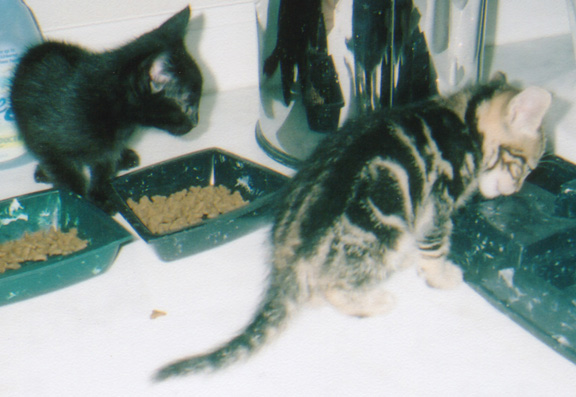 Dagger and Lupe eating Iams kitten formula and drinking bottled water. They have the guest bathroom as "their" room right now. They usually hang out wherever I am, when I'm home. I had 3 nights off when I first got them, so that helped.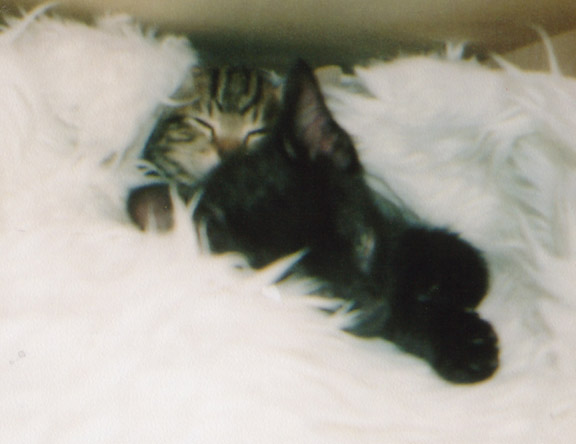 They like to sleep in the cupboard on a furry blanket.
The kittens are full of energy, and fun to watch. Ashley is having to adjust a little. Here's her first impression (which continues now, a week later, for the most part):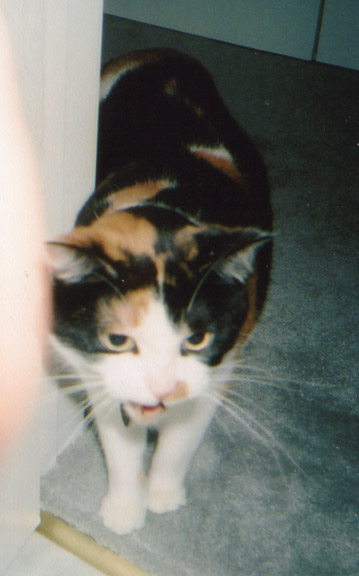 She's standing outside their "room" telling them off. Luckily she is declawed. She usually runs from them, but has taken to swatting at them now. Every time she walks by their "room" she hisses at it, whether they are in there or not. She has enjoyed playing with them at the coffee table. They go under, where she can't go, and then she waves her arms under the table at them. They always go just out of her reach. She'll sit by the table and wait for them to come play it.
I'm sure I'll have more pics soon, stay tuned!
PAGE 2 | KITTY PAGE | PHOTO PAGE | HOME