Oahu, HI, Day 3, part 2: Sunday, January 7, 2007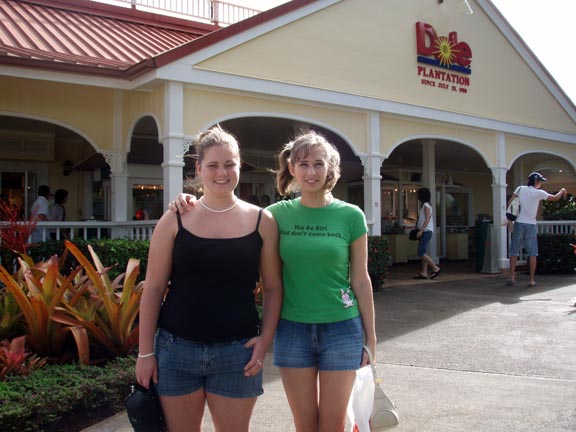 Next stop on our island tour was the Dole pineapple plantation. We learned that the pineapple is not native to Hawaii, but was a gift, and has done well on the islands. This was mostly just a shopping stop. We didn't get to see much of the plantation itself. Oh well, shopping is fun. :)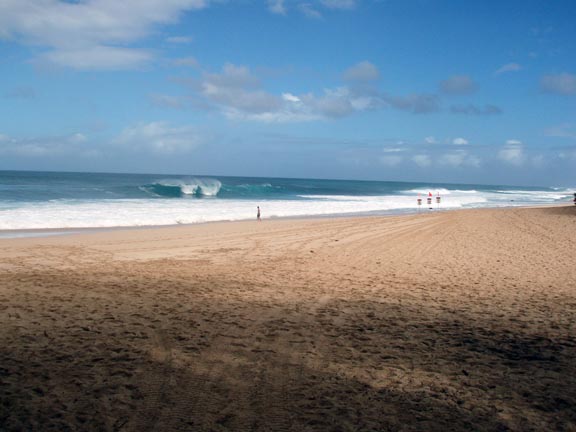 Our tour bus made a stop along the north shore, in an area called the Pipe Line.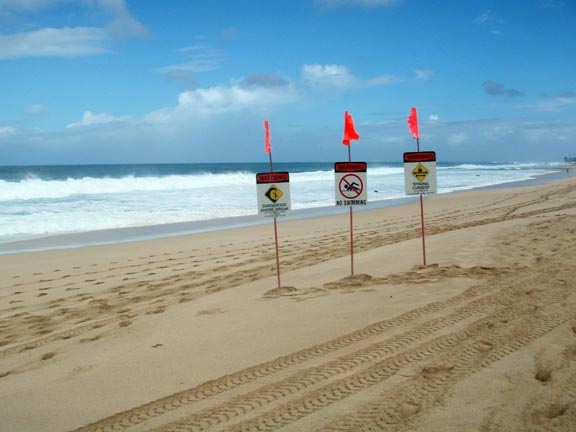 A triple warning was up today.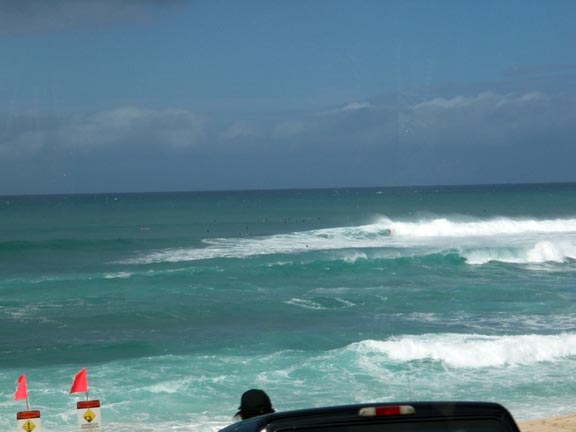 But people were surfing it anyway. :)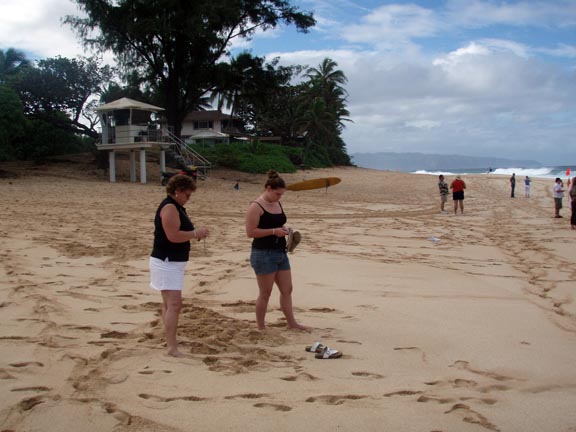 Kathie and Sarah out on the beach.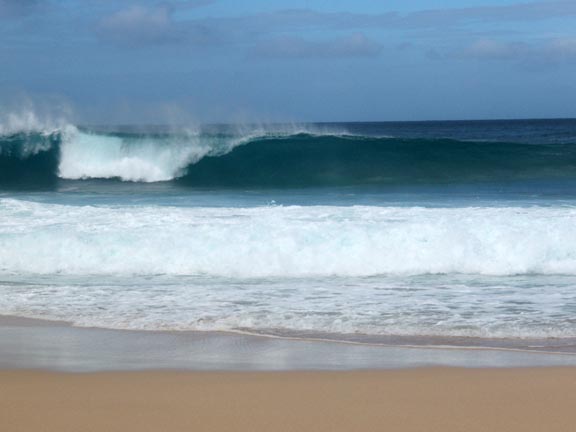 Oahu North Shore, Pipe Line area.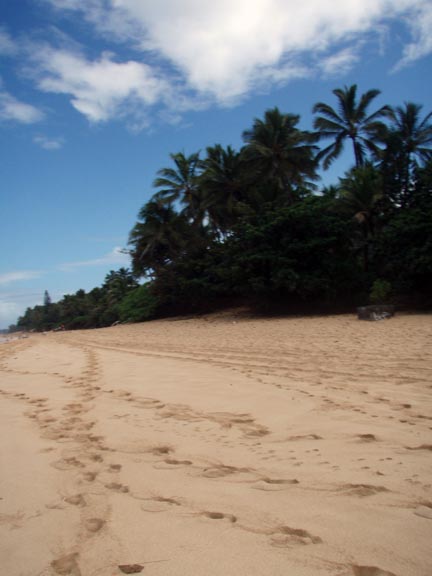 Looking up the beach at Pipe Line.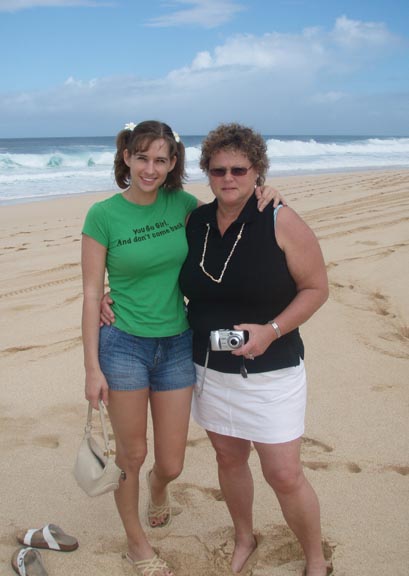 Me and Kathie hanging out on the North Shore.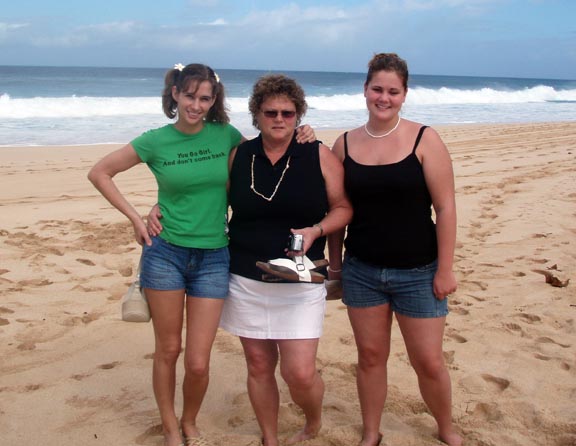 A lifeguard on a truck stopped and offered to take this pic.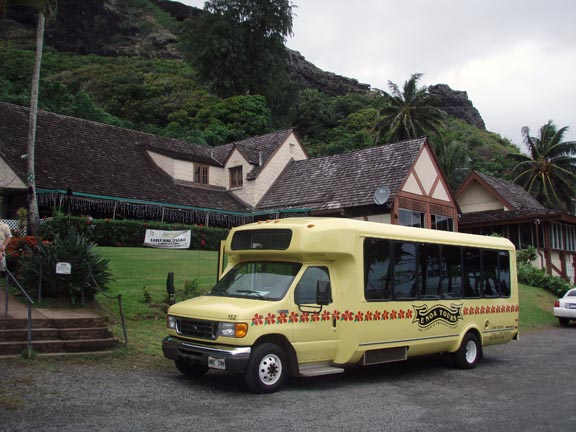 Our tour bus outside the restaurant we stopped at for lunch.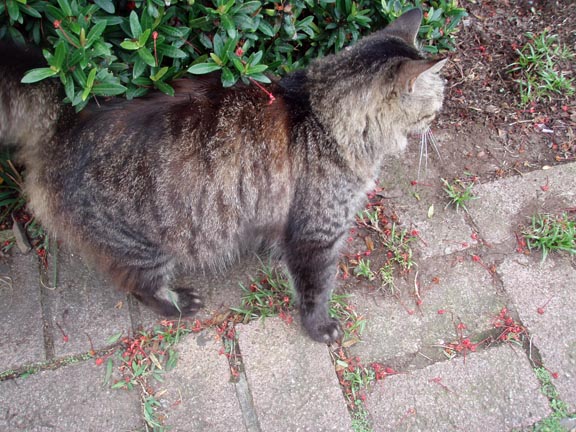 This kitty visited us in the restaurant.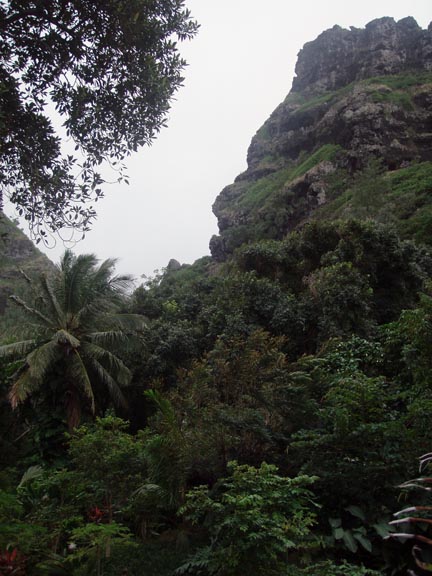 The hillside above the restaurant.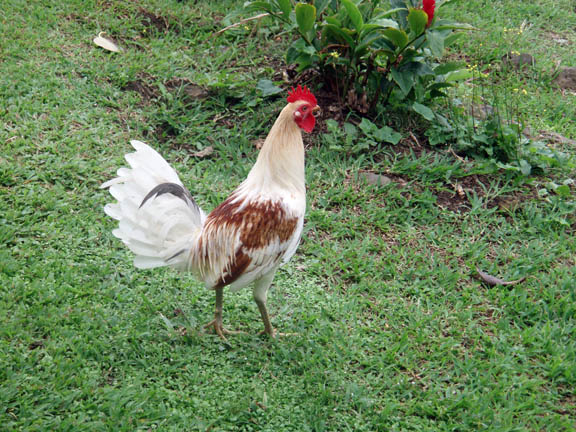 Rooster out in front of the restaurant. I think the chicken I ordered was pretty fresh. :)
DAY 3, pt 3 | OAHU | ADVENTURES | HOME