Oahu, HI, Day 4, part 2: Monday, January 8, 2007
After swimming at Waikiki Beach, we went back up to the hotel room for showers, and resting before we went shopping, and then for dinner.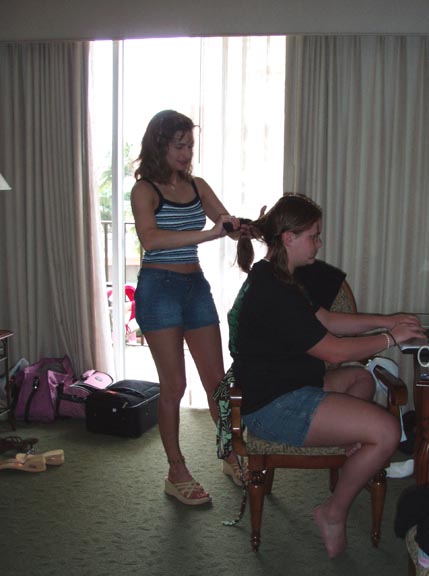 I am fixing Sarah's hair for our afternoon out.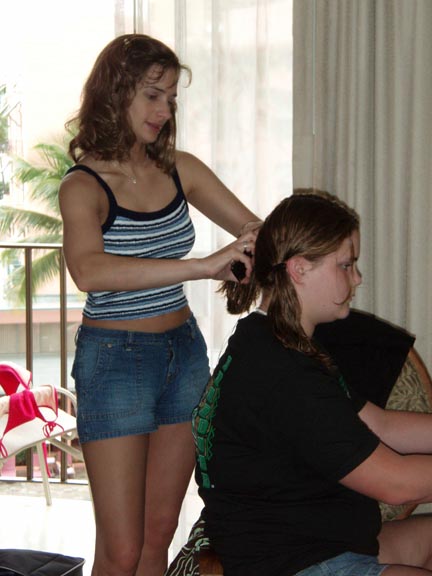 Sister time!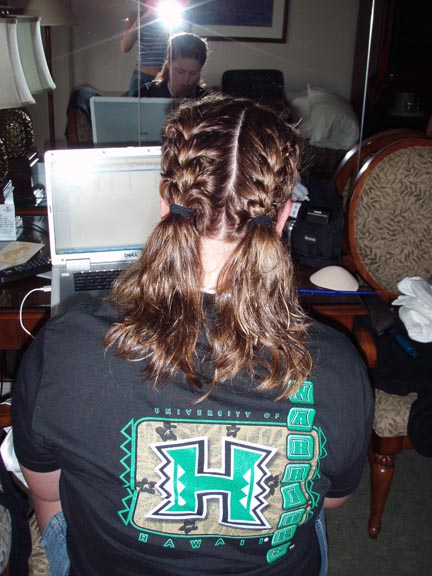 French braids are handy when it's warm outside.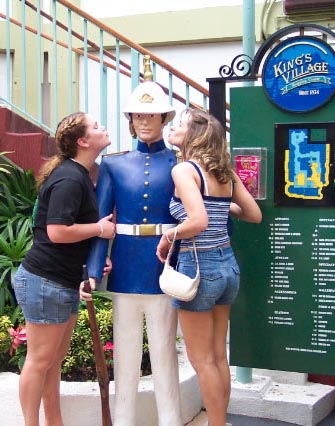 Sarah and I shower affection on the guard of the King's Village shopping center.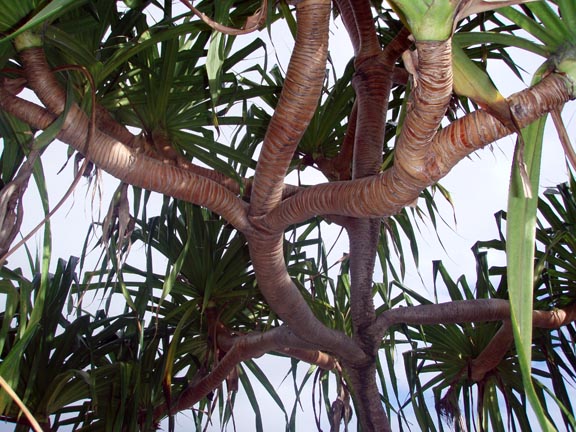 Looking up through a tree.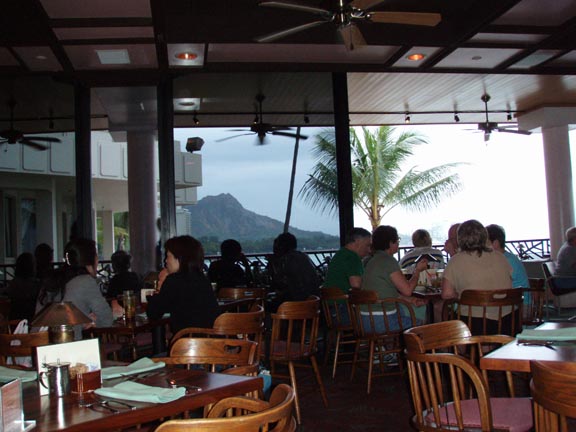 View from our table at our final dinner together. Good thing we are this far from the outside, a storm came in, and pounded the place with rain!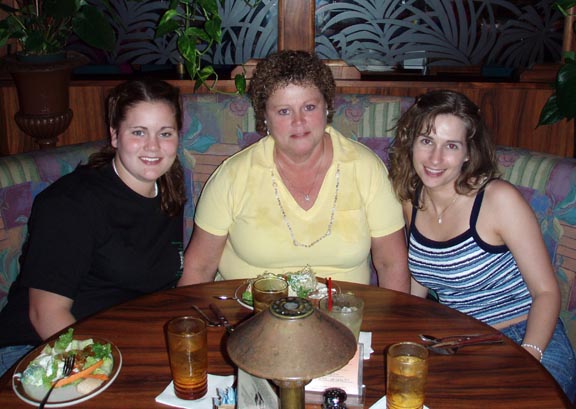 One last evening meal in Oahu: Sarah, Kathie, Kristi.
I had to catch a bus to the airport after this, then fly all night back home to the airport in San Francisco.
I came home to mild weather. This is what Kathie and Sarah flew home to the next day: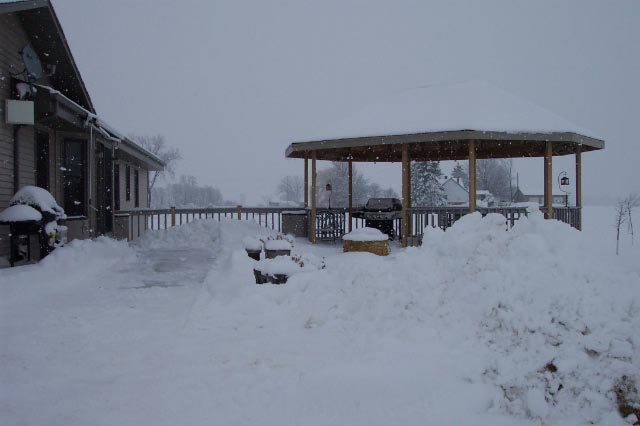 Their back yard in Wisconsin.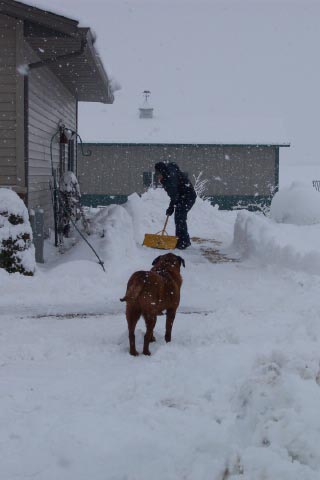 Shoveling the sidewalk while the dog watches.
Aloha!
OAHU | ADVENTURES | HOME