2005 Northern California Renaissance Faire
The Northern California Renaissance Faire is about 35 miles from where I'm living now, so I absolutely had to go!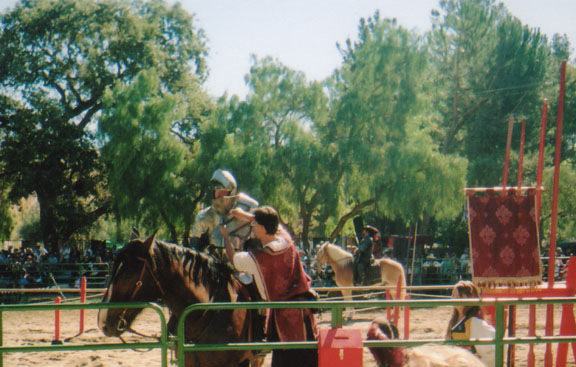 After feeding some goats, I went to the first show of the Jousting for the day. I sat in the "Red Knight" section. This is the Red Knight getting suited up with the help of his squire. The Black Knight is in the background.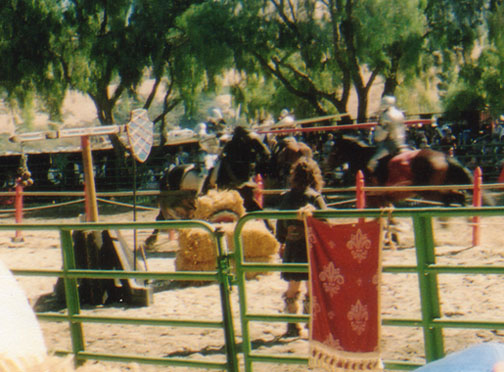 Here's the Red Knight and Gold Knight jousting. They were not using the "break-away" sticks. The knight said that he always gets bruises from every performance.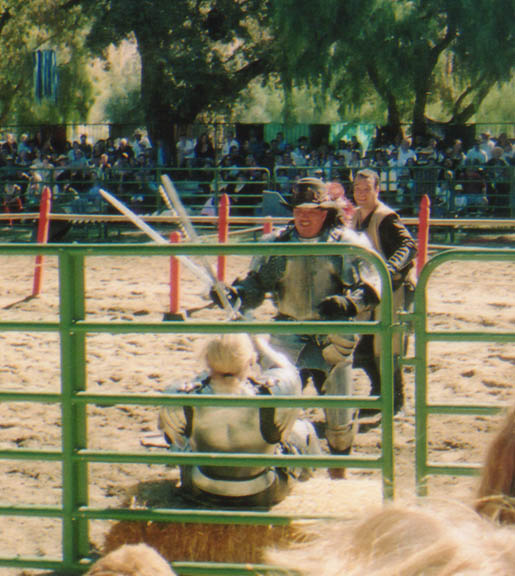 The Red Knight has got the Gold Knight down on his bum!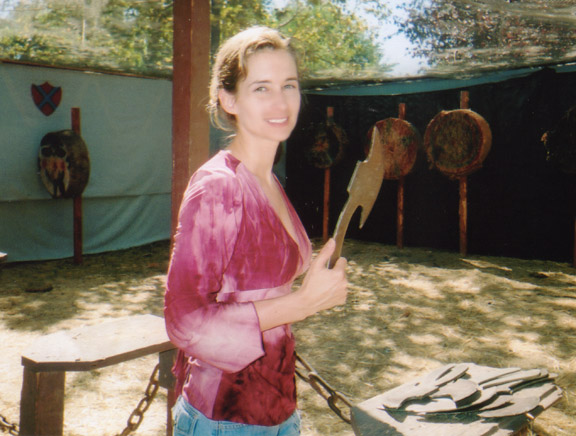 Here I am getting ready to throw an axe in the axe throwing competition.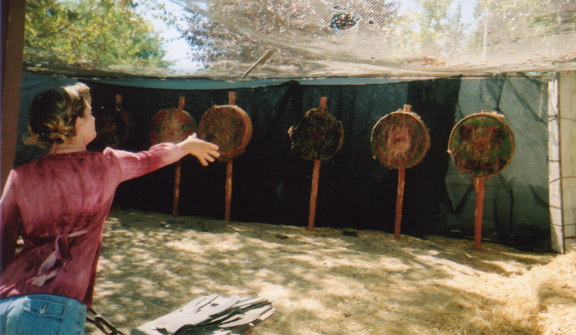 There I am mid-throw. I was so close to making it to the play-offs, my axe was just outside the bulls-eye.

Here is one of the plays that I watched.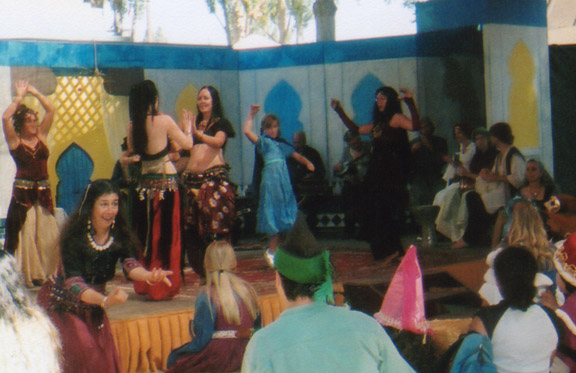 Here is the belly dancing show. People from the audience who had belly dancing training joined in.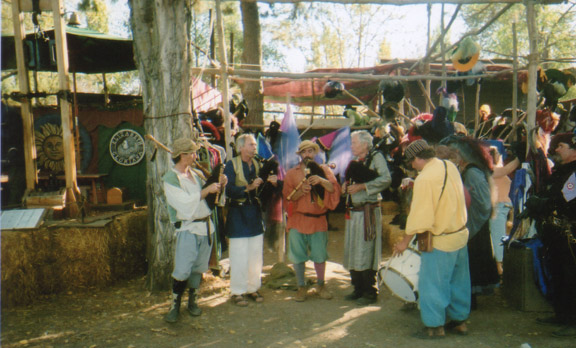 Here is the Bruno Band playing in front of some shops. To the left in the medallion shop. I bought a bronze medallion that has a winged dragon on one side, and a dragon and castle on the other. There is a listing of all the symbols and their meanings. They make cutom medallions for no extra charge. I had another made for me that has a butterfly on one side and a native american dragon on the other.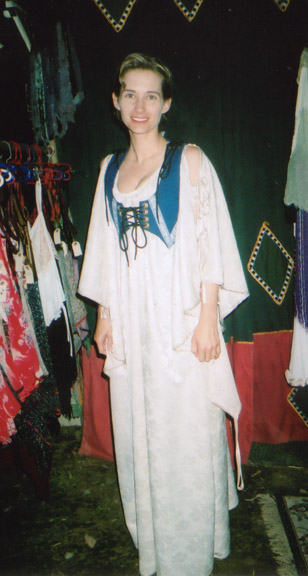 Here I am in one of the dress shops, trying on a gown. I didn't buy it, decided I'll make one. This dress is $277.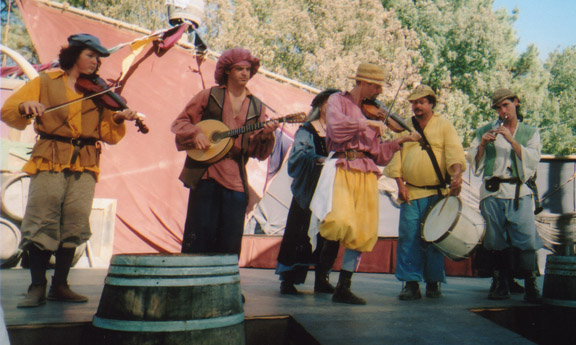 Here's the Bruno Band on stage. They had such an awesome sound. It's old English folk music. I ordered their CD online.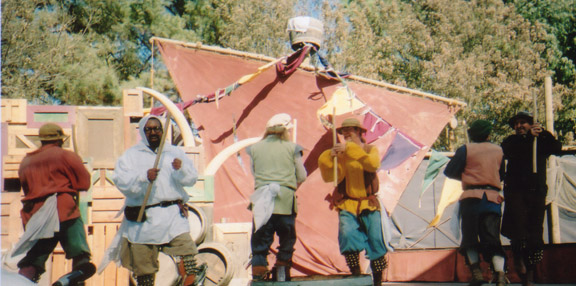 Here's the traditional English dance that goes with the music. It's really neat to see in person.
I had a great time, I wish the festival wasn't over now. I can't wait to go to another. I hadn't been to one since I was 10, when I went in Houston, TX.