2005 California Rodeo Salinas
Yee-Haw!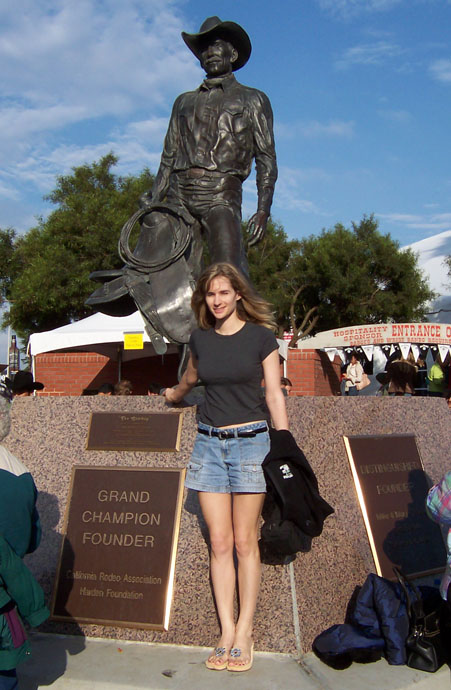 Me at the Rodeo. This was the opening night, my only night off during the Rodeo. This is one of the biggest events of the year for this town. Cowboys come to compete from all over the state, country, and world. There were several from Texas. There were a lot of vendors with foods, clothes, gear, and just stuff. I had a great time.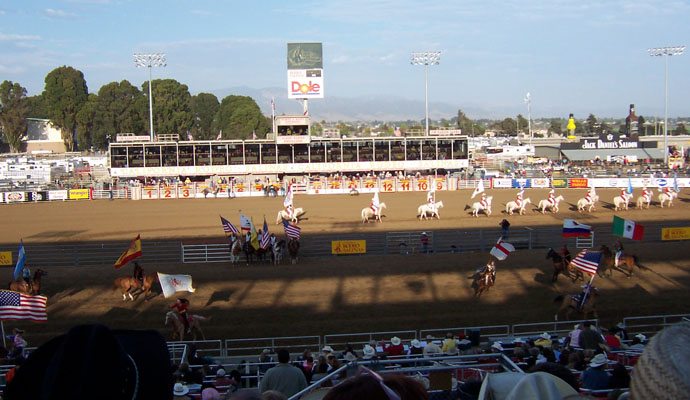 Opening Ceremony. We were lucky to get seats right in the middle.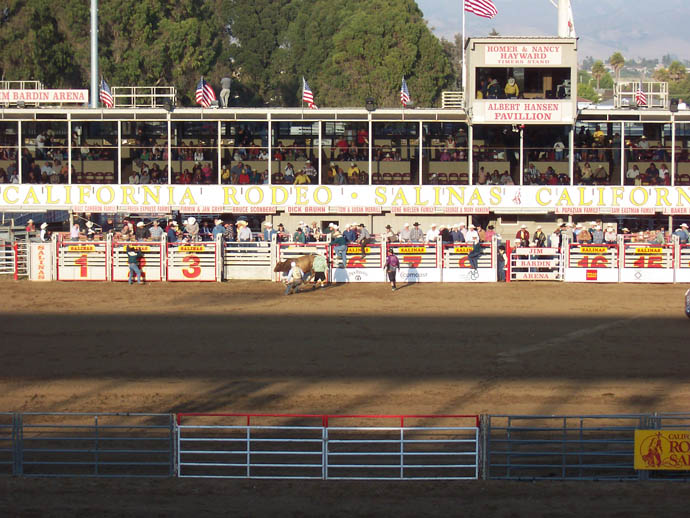 thar's a guy jus fell off that thar bull.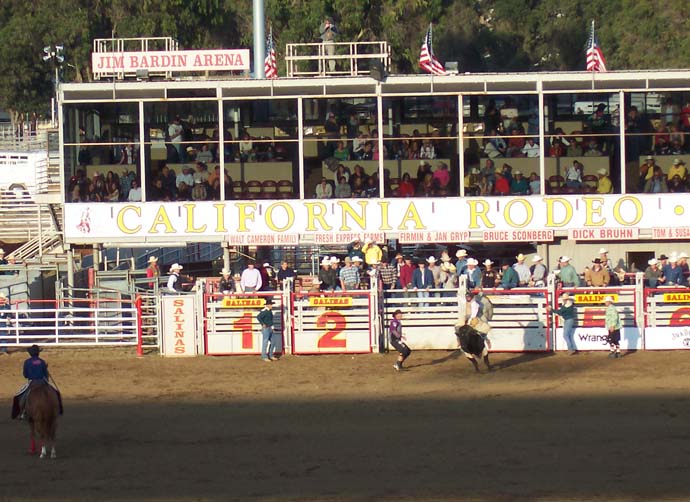 This one is on the bull for now...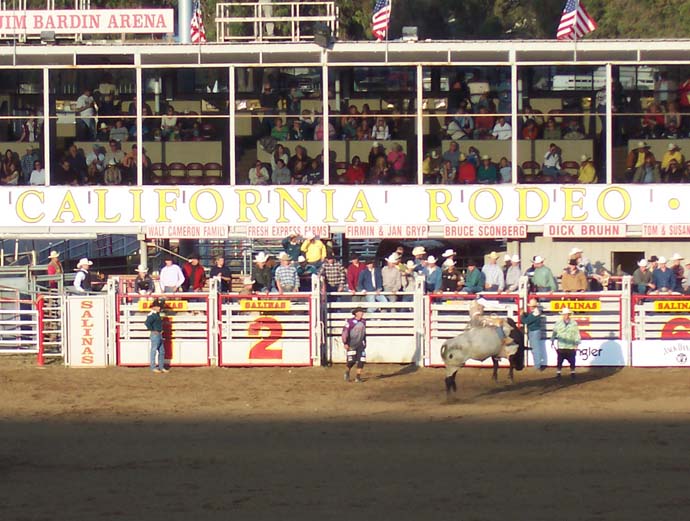 Ride 'em cowboy!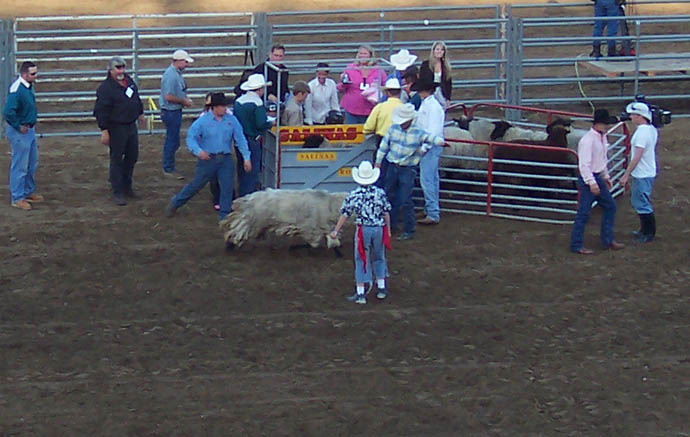 This was hysterical. These sheep are put in a loading area where a pre-schooler is layed out on his back. The kid clings to the sheeps wool, and the gate is raised. The sheep takes off running, and the kid holds on as long as he can. This picture shows a sheep ready to load with a rider.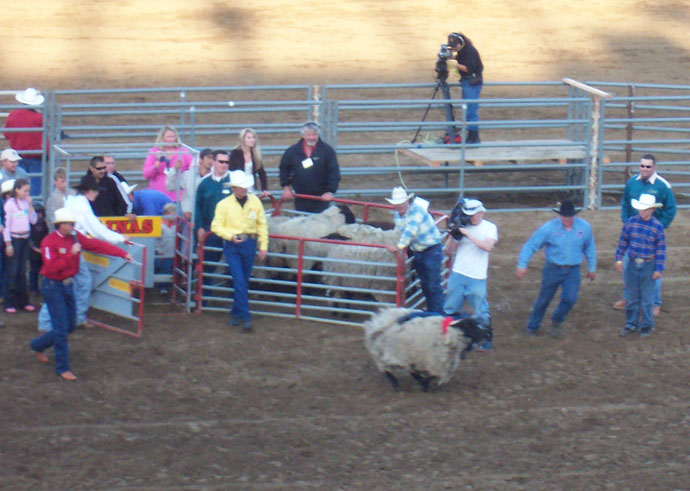 And they're off! He's sliding the the left, but he's still got a firm grip on the wool! The kid that won this contest was asked how long he's been ridin' sheep. He says, "oh, not very long."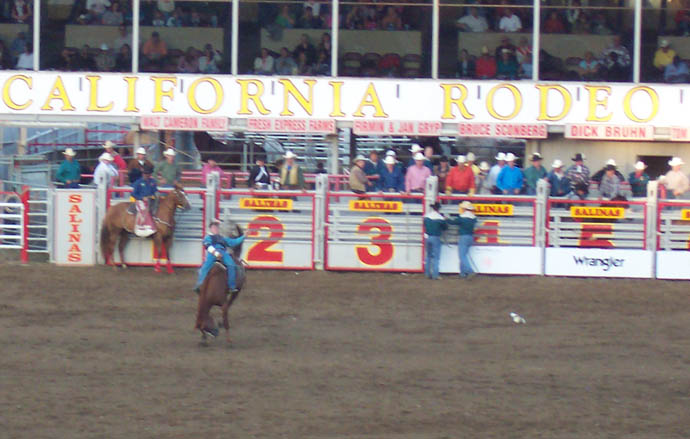 Buckin' Bronco!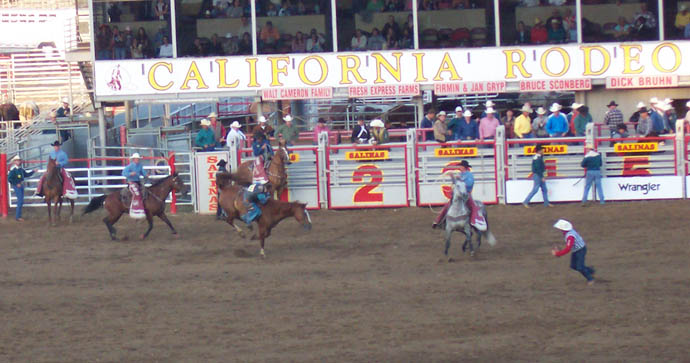 look out horsey, they're comin' to git ya!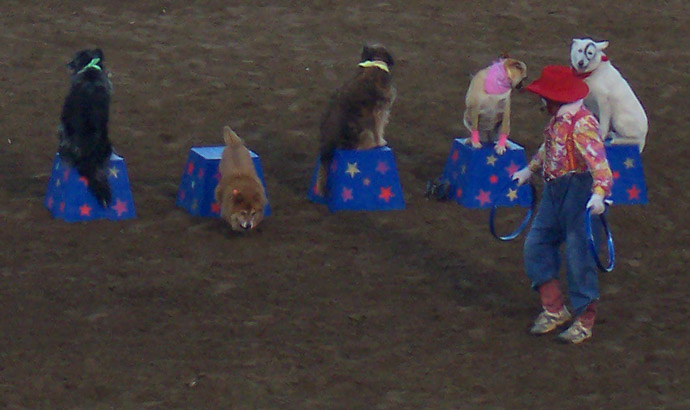 Canine tricks to top it off. See that tan dog with the pink? Look where she's lookin'. Back behind her is the main arena, where there's bronco rindin' going on. She took off so fast after one of them horses, I don't think anyone knew she had gone till she was at the horses tail! The crowd erupted, and the clown called her back. She came right back to her podium, squeezing back through the fence.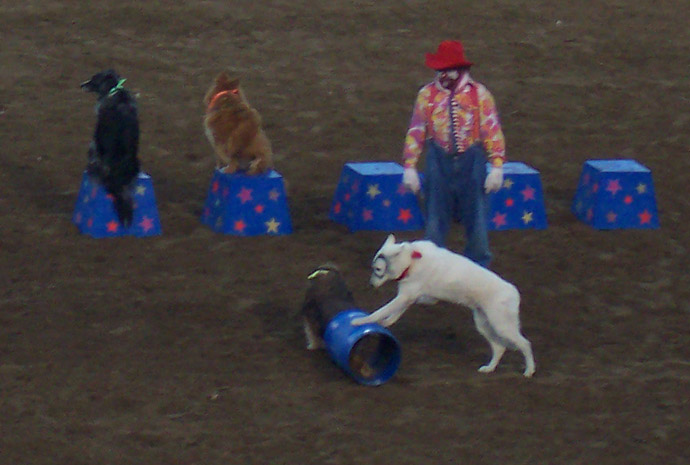 Here's the evidence. Hmmm, now I wonder where that tan dog with the pink is? And what's that brown dog looking at?! It was really funny.
I bought some wonderful black licorice that was imported from Australia here. Yum.