St. Patrick's Day 2007 in Santa Cruz, CA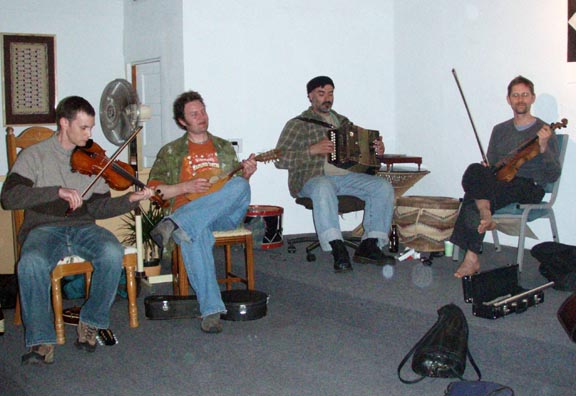 Dane, Martin, Jason, and Jay.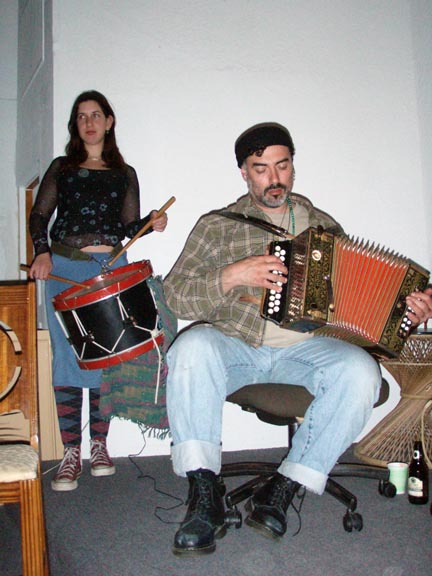 Chava and Jason. This was also a celebration of Chava's graduation from art school, with a gallery of her work on display, and available for purchase.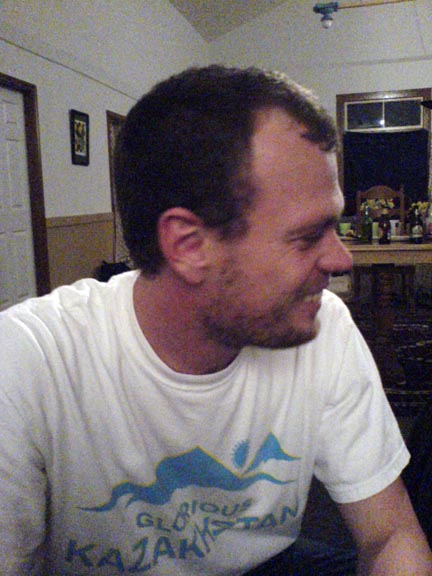 Jeremy in his Kazakhstan tshirt. (this pic was taken with my phone)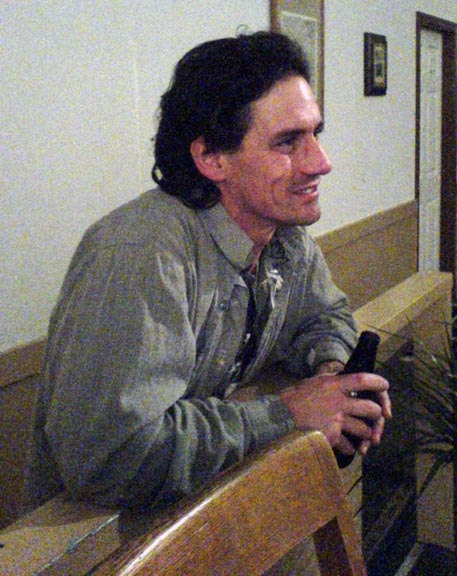 Alex hanging out by the stage. (this pic was also taken on my phone).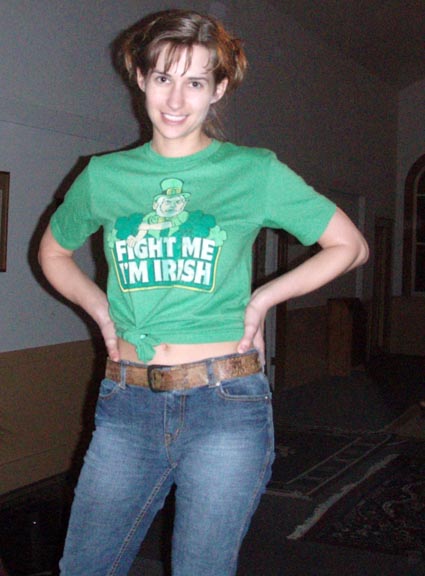 Me and my Irish shirt. (I'm a little bit Irish from both my mom and my dad's sides)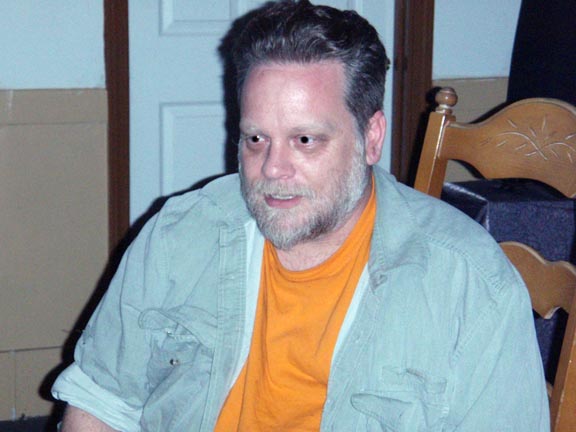 Matthew.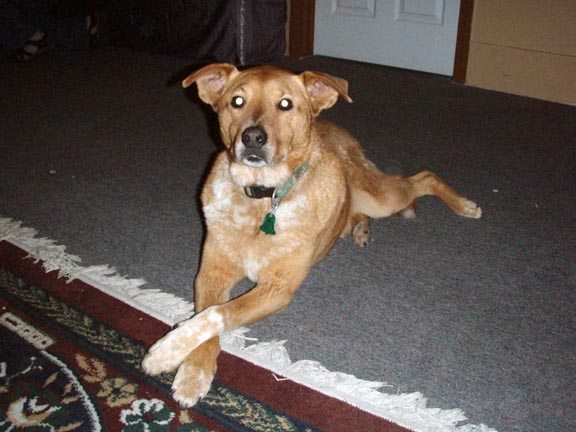 Tootse hangs out with us (Martin's dog).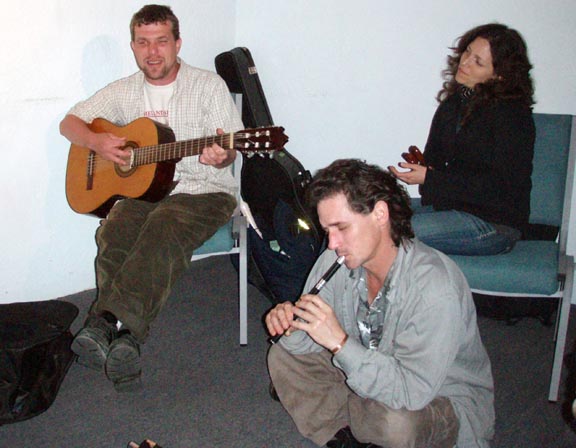 David, Alex, and Alana turning poetry into music.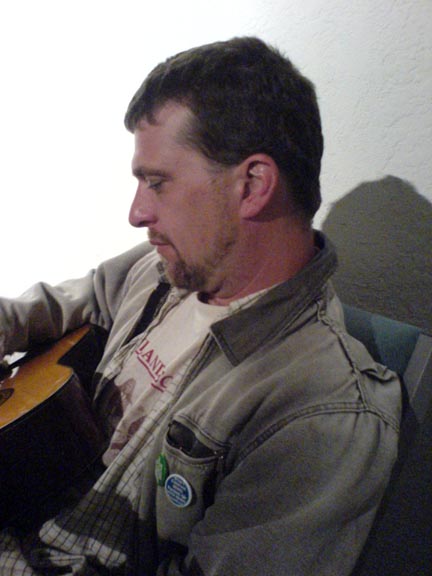 David strums out a tune.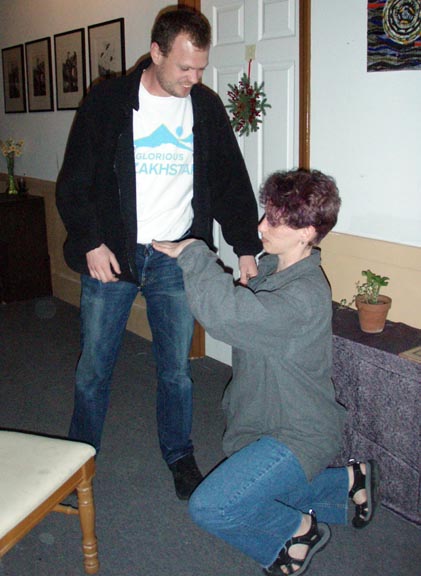 Jeremy and Malaika discussing this year's window pose for Dicken's Fair.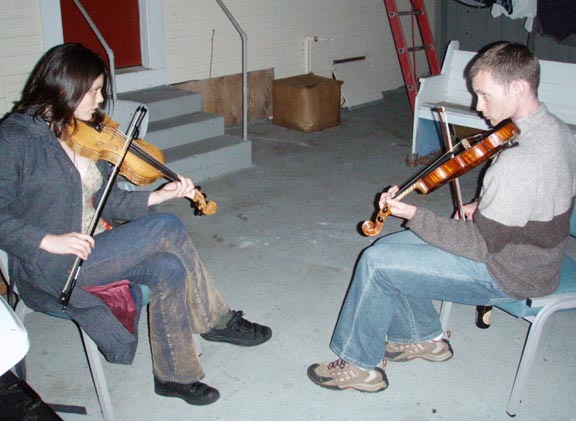 Laura and Dane playing some tunes out back.
March 18th, hanging out in Santa Cruz: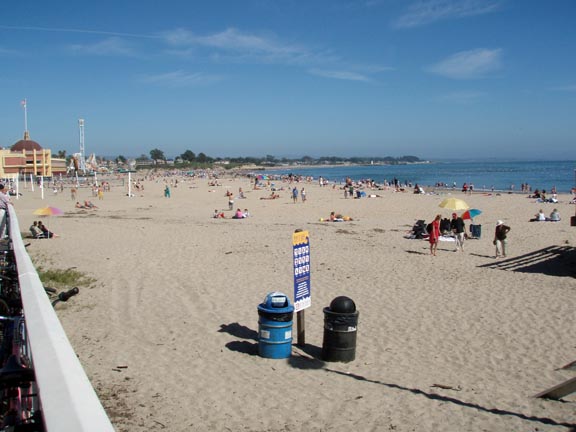 The beach in Santa Cruz, with the permanent arcades and rides in the distance (the boardwalk).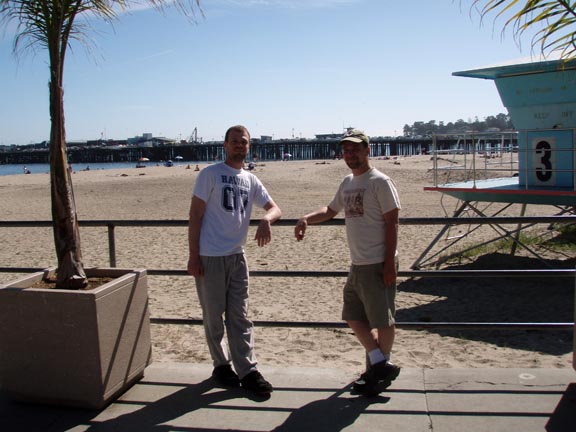 Jeremy and David hanging out in Santa Cruz.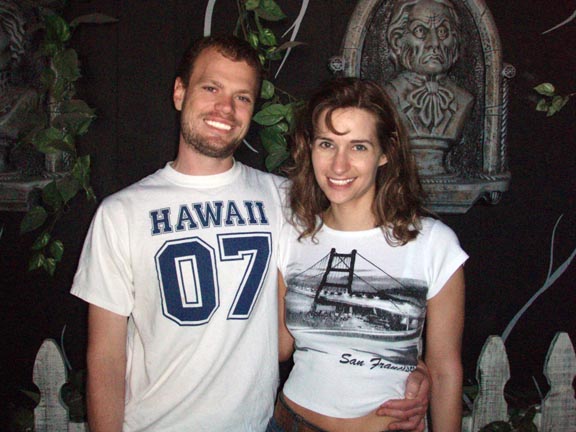 Jeremy and me, at the entrance to the "haunted house."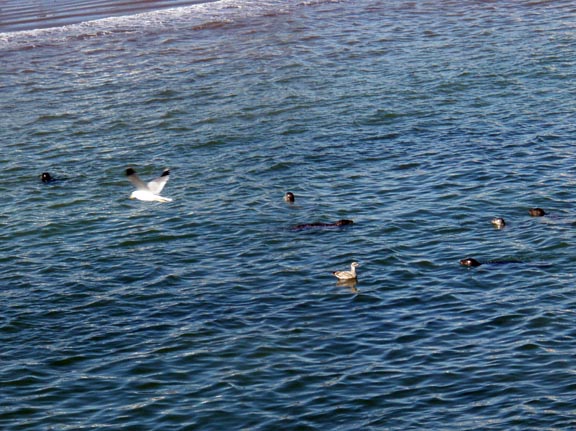 Seals play in the harbor.
HOLIDAYS | PARTY PAGE | HOME