Tasco's Page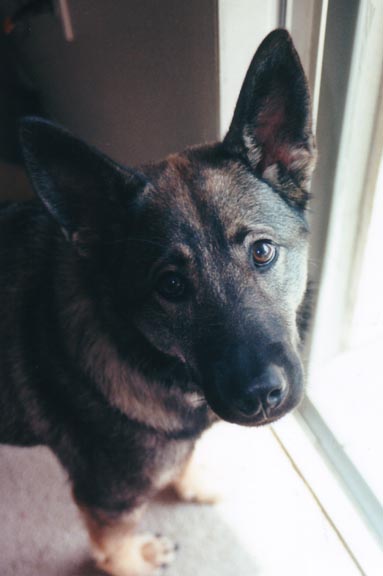 This is Tasco. Tasco was born in March 1999 in Omaha, Nebraska. Tasco was taken from the streets of Omaha, and placed in the pound. Tasco was adopted by Adam and I in November 1999, while we were living in Omaha, NE. This picture was taken shortly after our first arrival in California, in Del Mar, in March 2000.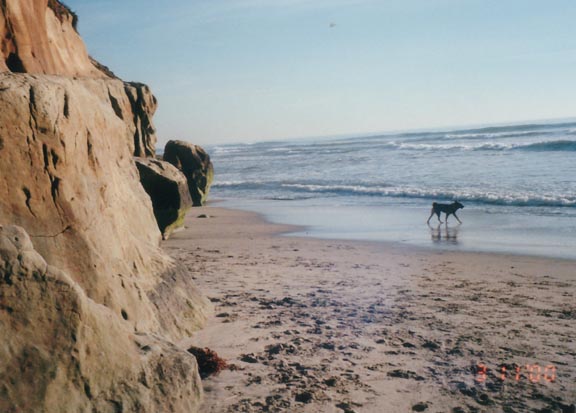 March 11, 2000: Tasco's first time in the ocean, at Dog Beach in Del Mar, CA.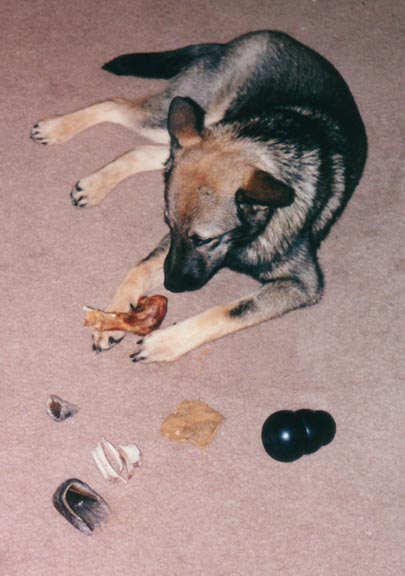 June 2000: A dog can never have enough chew things...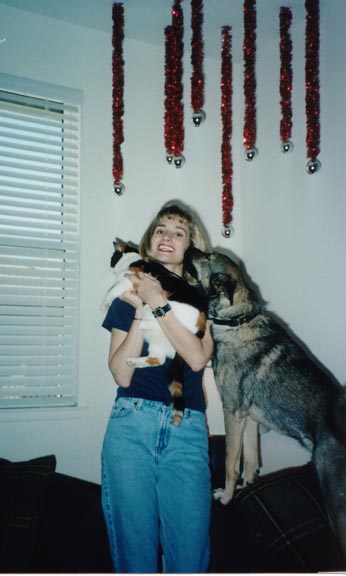 December 25, 2000: Me with Ashley and Tasco giving Christmas kisses. This is in Irvine, CA (there was a move to Baltimore, MD in between the last pic and this one).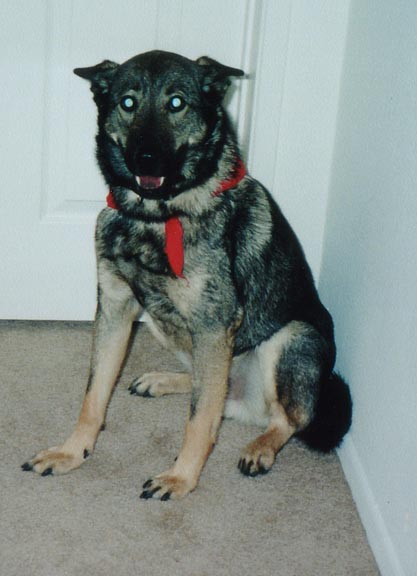 February 14, 2001: Tasco getting his valentine photo, with his valentine scarf.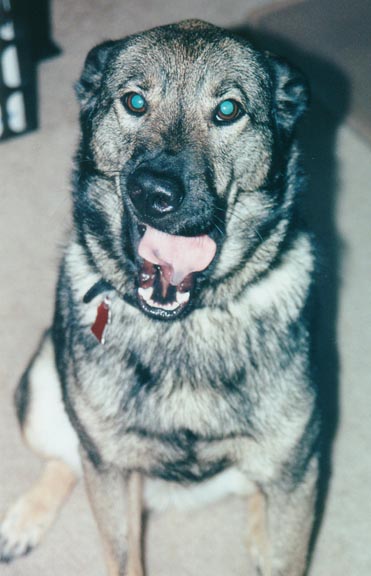 April 2001: Tasco making funny faces.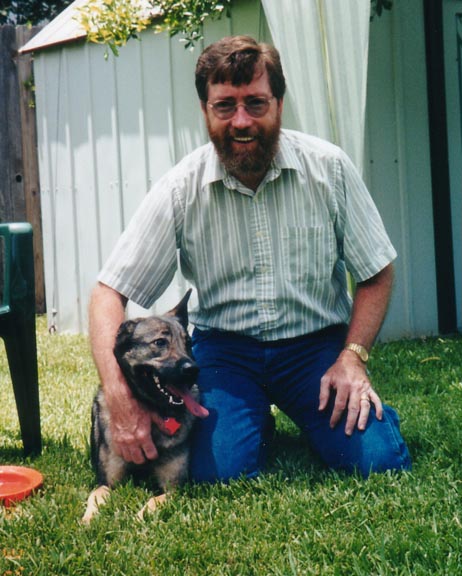 June 3, 2001: Tasco visiting his Scott grandparents in Sugarland, TX. He is pictured here with his Grandpa Dennis.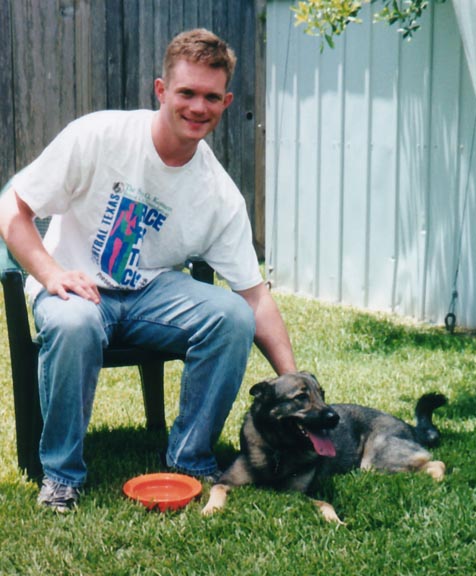 June 3, 2001: Tasco and his Uncle Brian.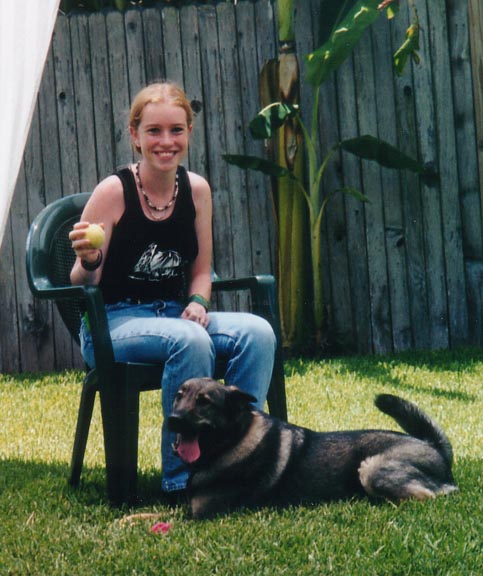 June 3, 2001: Tasco and his Aunt Brittany.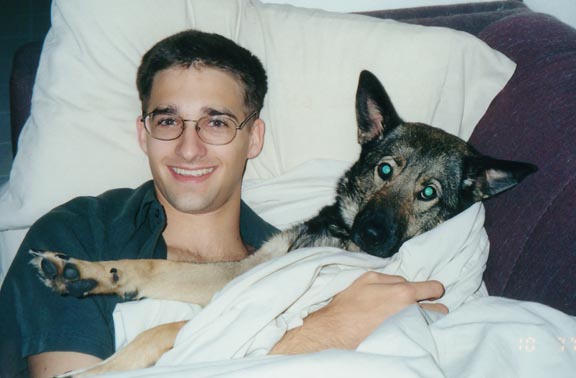 October 7, 2001: Tasco in bed with his Uncle Andrew, back in Irvine, CA. This was when his Uncle Andrew was staying with him, shortly before his Uncle Andrew went into the Navy.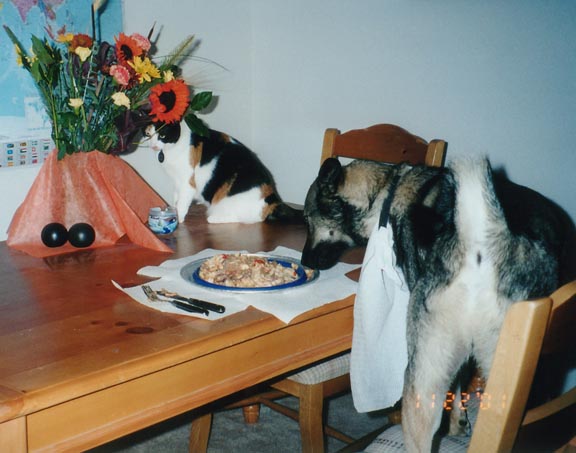 November 22, 2001: Ashley nibbling on a salad while Tasco enjoys his Thanksgiving dinner on a silver platter at the table with a bib on.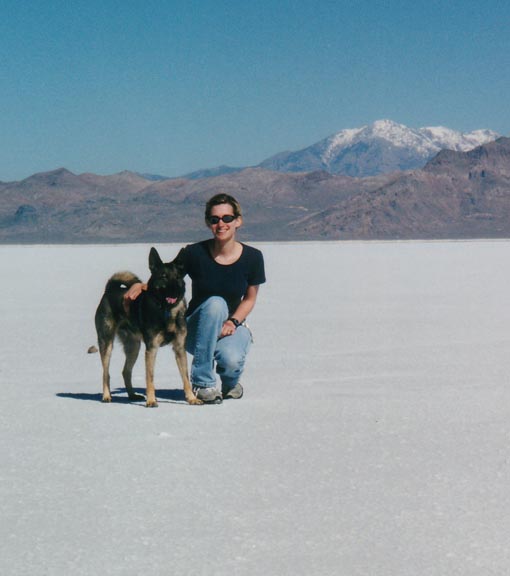 April 4, 2002: Tasco with his mom on the Great Salt Flats of Utah/Nevada. Nevada basically starts where the mountains in the background start.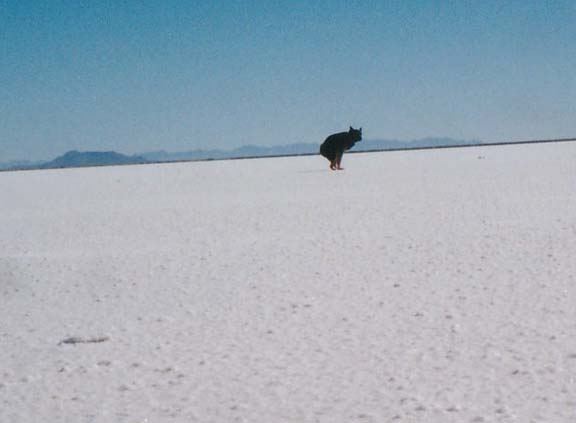 April 4, 2002: Tasco poops on the Great Salt Flats of Utah/Nevada.
Tasco went for an extended stay with his Illinois grandparents in June of 2004. He is getting along well with the 5 feline aunts and uncles that live with him. He took some classes and graduated at the top of his class. He gets lots of exercise, and is well behaved...He's a gooood boy!