Half Dome part 1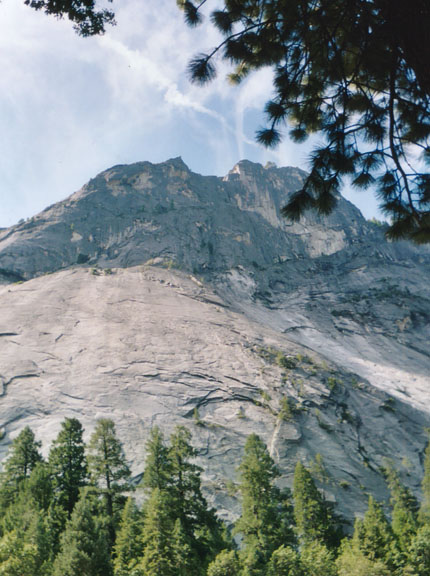 Looking up from the bottom of Half Dome
For those of you who don't know about Half Dome, it is a large piece of granite sculpted by time, ice, and wind. The hike to the top from the trail head is 8.2 miles. Make that round-trip and it's a 16.4 mile hike. Now also add half a mile hike from the parking lot, then half a mile back and we're looking at almost 18 miles of hiking for one day. That's not really the bad part, add an elevation gain, then decent of almost 5,000 feet. Then, just for fun, add that the top part is practically walking vertically on smooth granite, the very top part being done with the assistance of cables.
Who's up for a little hike in the park? Let's go!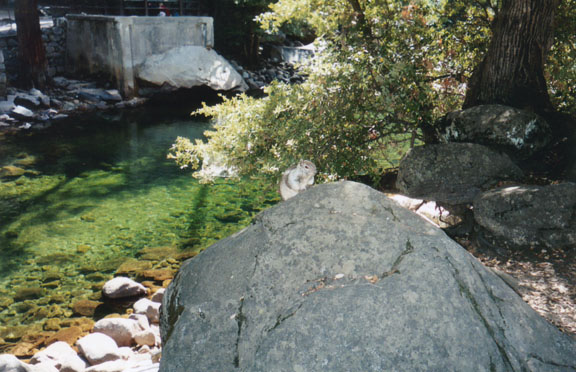 The bottom of the Half Dome trail follows along the Merced River, and actually goes by Vernal Falls-- where I hiked the first day.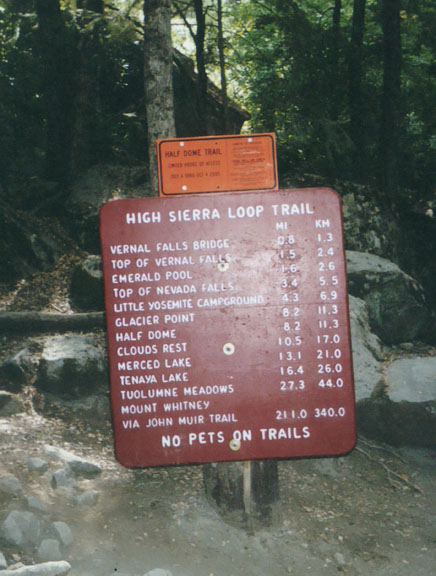 Here's a guide at the trail head for one-way trips to the listed destinations.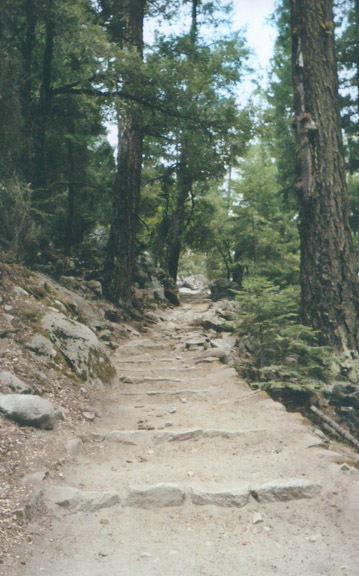 Here's the fairly steep incline in the beginning. I definitely have issues with incline. I hike for a bit, then rest, then hike, etc. Now on the way down, I can just keep going, and going, no need to rest.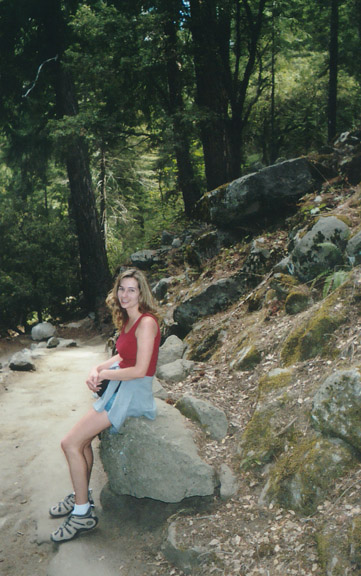 Don't know if you can see how flushed my skin is from the work out. I'm catching my breath here, and asked some passers-by if they'd take a picture of me.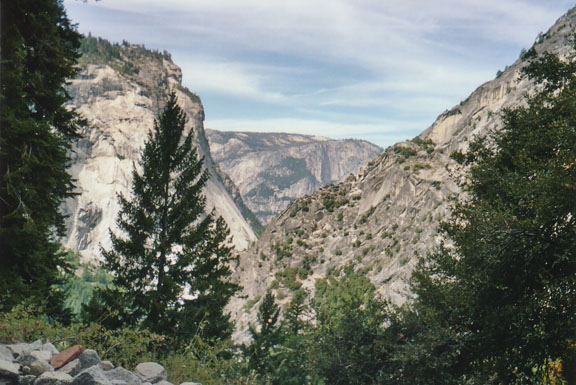 You don't have to wait for the top for wonderful views on this trail. It's breathless beauty the whole way up.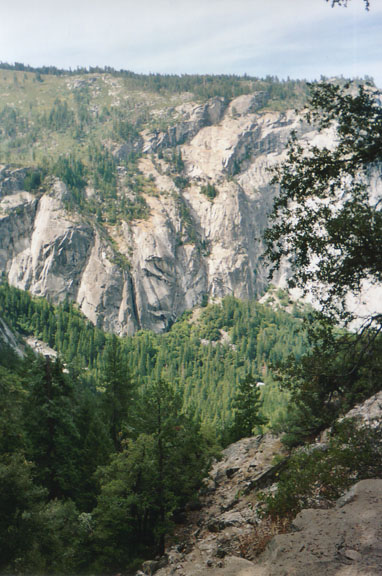 Ahhh! Smell the pine?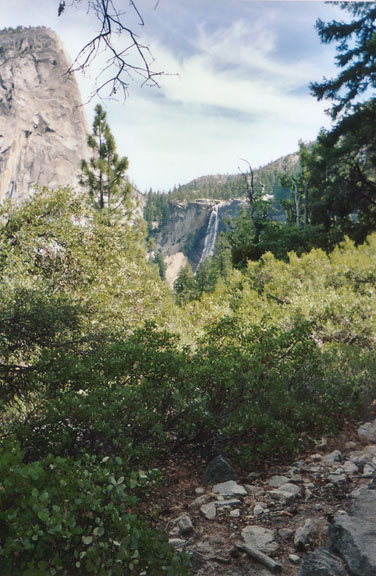 My first glimpse at Nevada Falls. This waterfall is above and set back from Vernal Falls.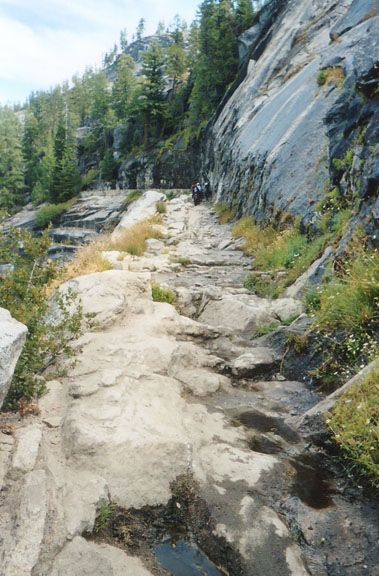 The path gets rocky and wet, and here come the calvary!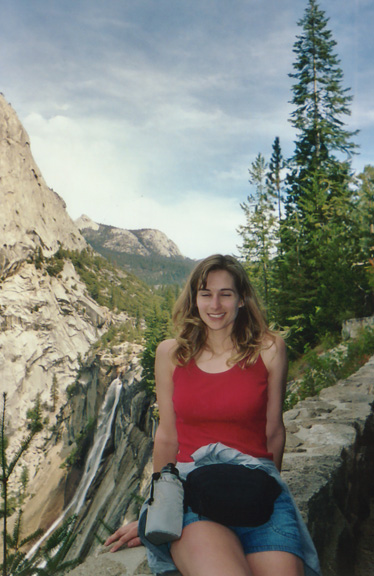 Me and Nevada Falls. I wasn't sleeping, just a cat nap. ;)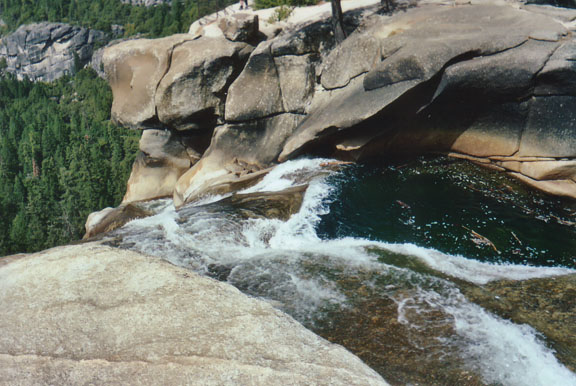 This is what it looks like to be at the very top of Nevada Falls-- kind of scary!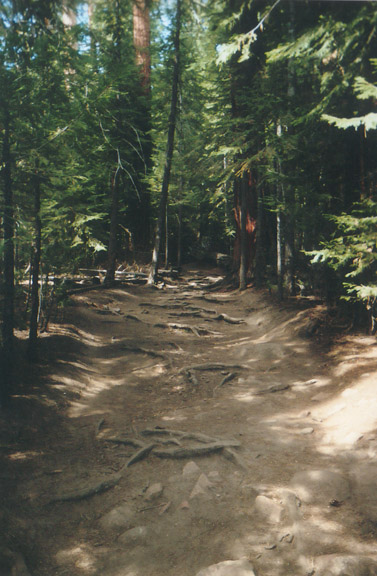 Back on solid ground, and back into the woods, and still UP.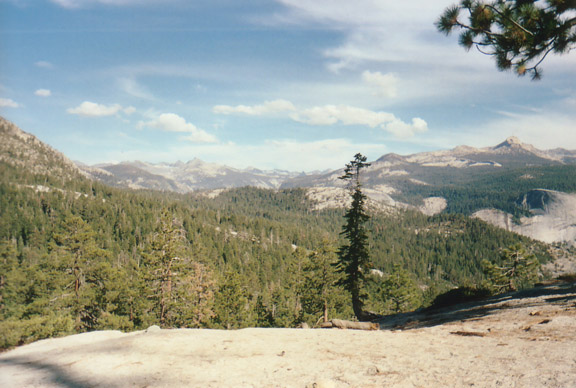 Nice viewpoint as the trees now become quite sparse.
Are you ready for the top?