Miscellaneous Photos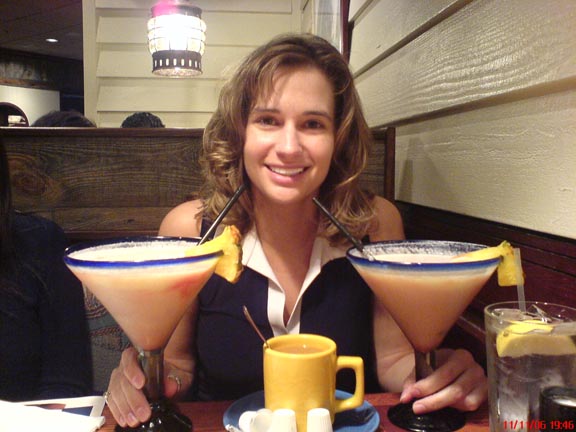 November 11, 2006: Me at Red Lobster. The coffee is mine, the drinks are Maria and Jen N.'s, lol. I got a smaller version later, after my coffee.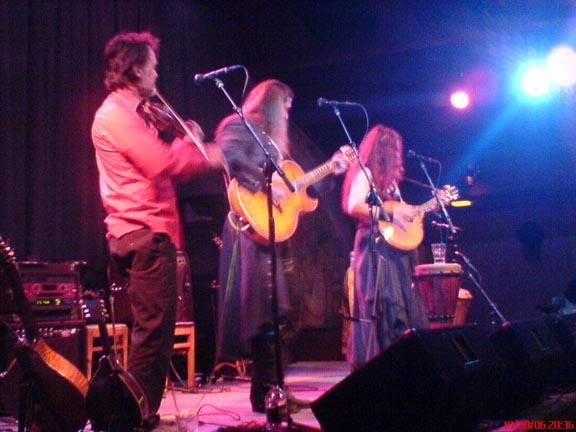 Oct. 30, 2006: Sharon Knight in concert near Santa Cruz. Gari on fiddle, Winter on guitar.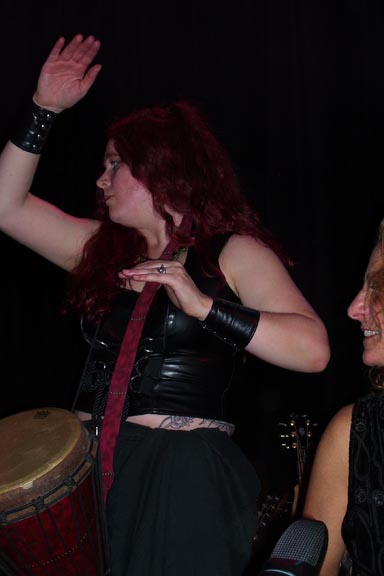 Sharon Knight on drums.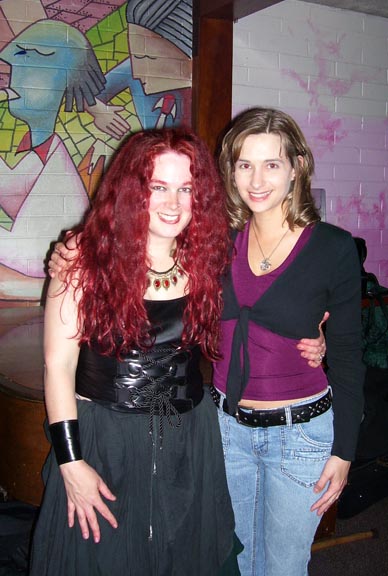 Me with Sharon Knight after the show.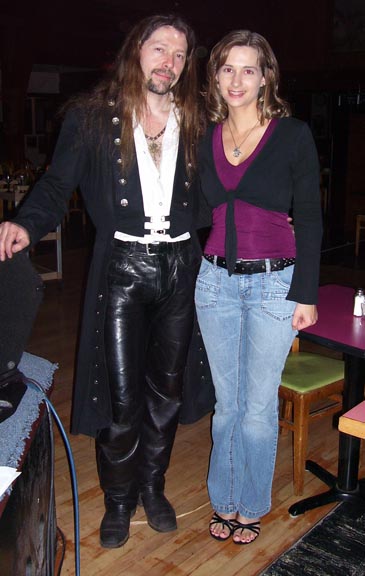 Me with Winter after the show.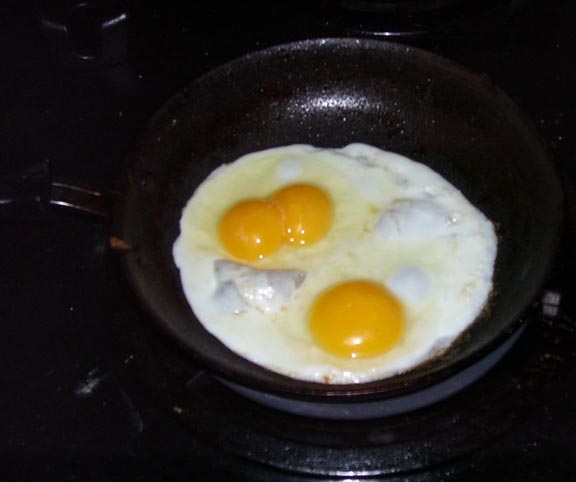 July 16, 2006: A double yolk! Research on the subject reveals that these types of eggs usually come from younger hens. In folk lore, this is auspicious for any of the following: A death in the family, an illness/accident in the family, a wedding, a pregnancy, good luck, and a high-yield harvest. I felt pretty lucky to have such a rare thing, and it was yummy too.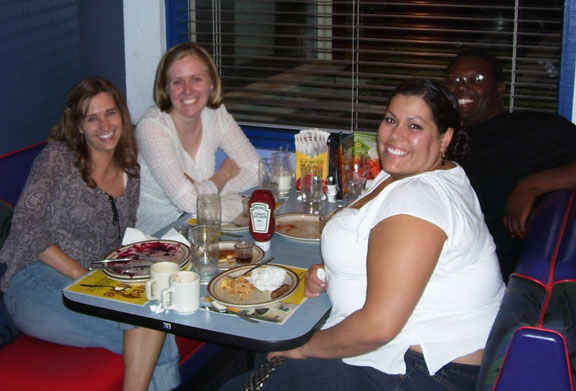 July 6, 2006, at 2am in Denny's: Me, Kristy B., Noelle, and Clifton.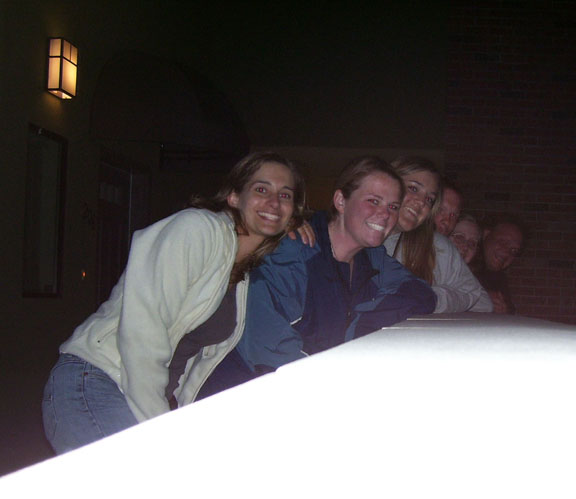 4th of July 2006: Me, Jessica, Mellissa, Ebert, Kristy, and Arthur. We were watching fireworks from the back view of my apartments.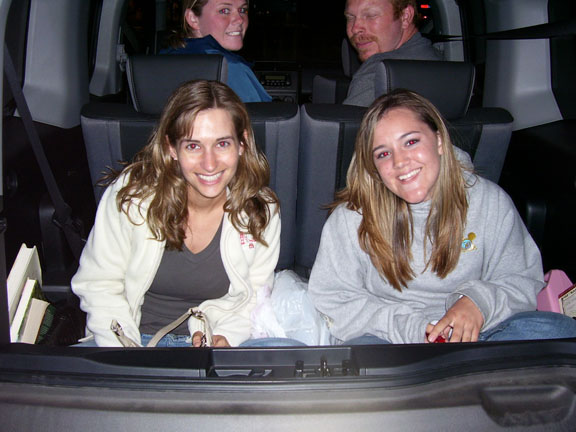 4th of July, 2006: Me with Mellissa in the back of Kristy B.'s Element. Jessica and Ebert are behind us.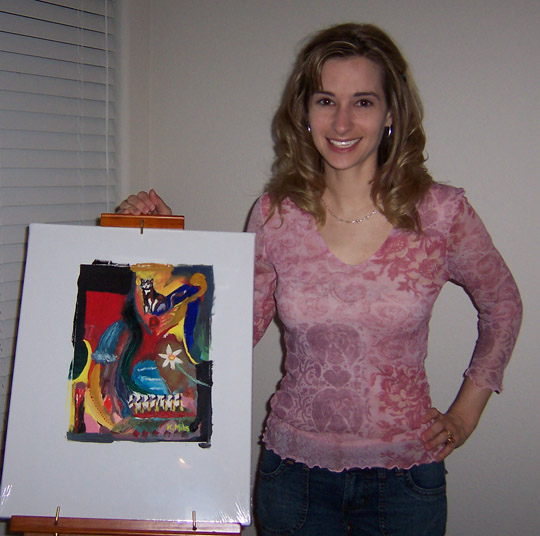 August 17, 2005, Me and my first oil painting. I was practicing with all the colors and brushes.