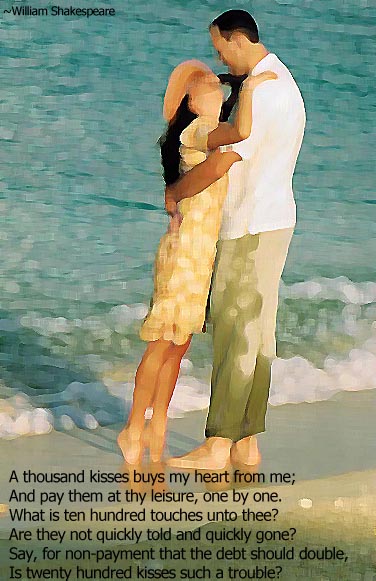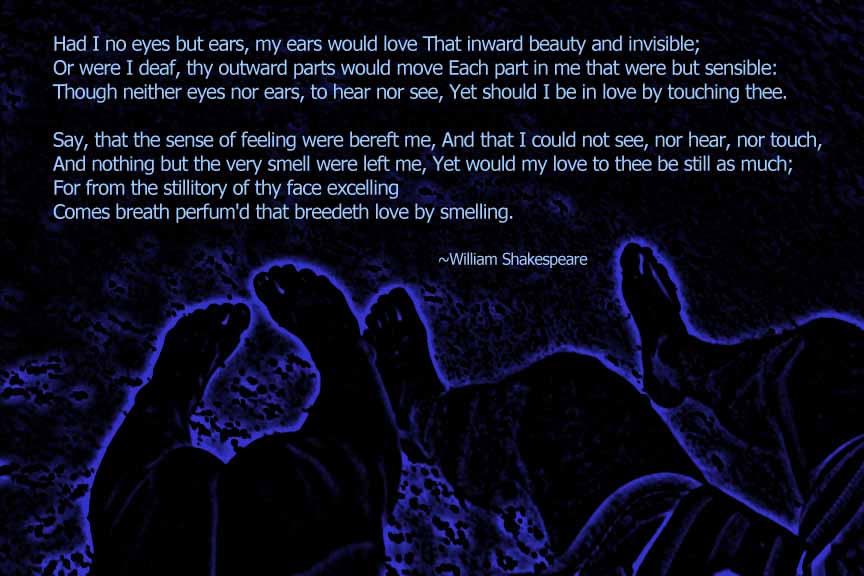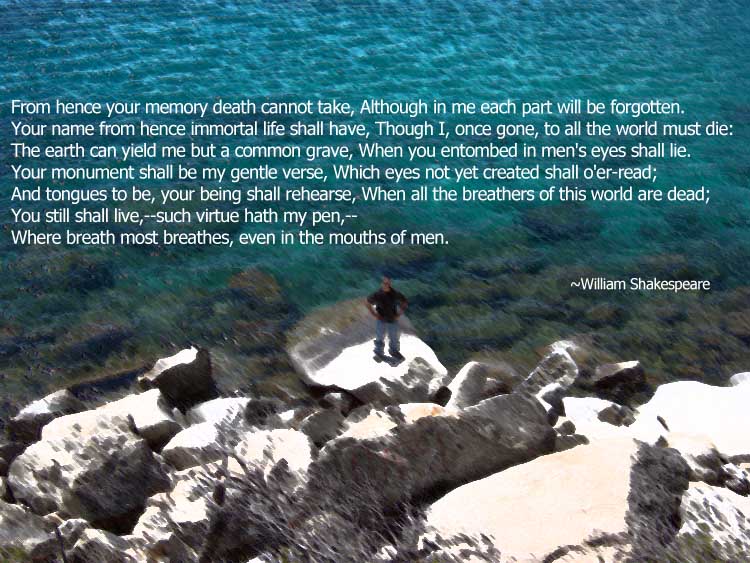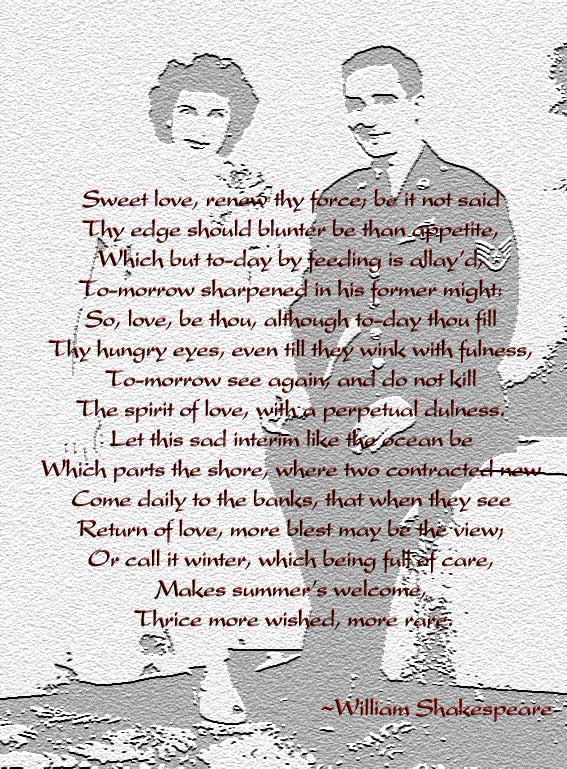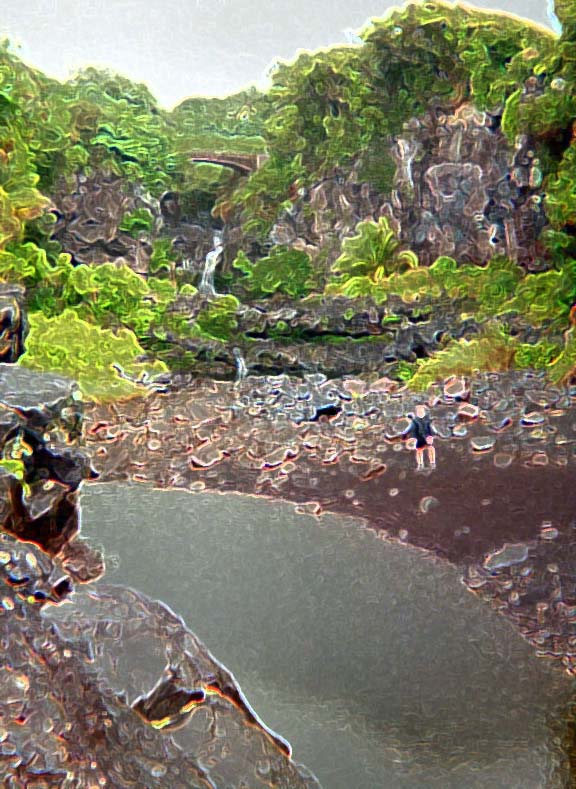 Like as the waves make towards the pebbled shore,
So do our minutes hasten to their end;
Each changing place with that which goes before,
In sequent toil all forwards do contend.
When in the chronicle of wasted time
I see descriptions of the fairest wights,
And beauty making beautiful old rime,
In praise of ladies dead and lovely knights,
Then, in the blazon of sweet beauty's best,
Of hand, of foot, of lip, of eye, of brow,
I see their antique pen would have express'd
Even such a beauty as you master now.
So all their praises are but prophecies
Of this our time, all you prefiguring;
And for they looked but with divining eyes,
They had not skill enough your worth to sing:
For we, which now behold these present days,
Have eyes to wonder, but lack tongues to praise.
No, Time, thou shalt not boast that I do change:
Thy pyramids built up with newer might
To me are nothing novel, nothing strange;
They are but dressings of a former sight.
Our dates are brief, and therefore we admire
What thou dost foist upon us that is old;
And rather make them born to our desire
Than think that we before have heard them told.
~ William Shakespeare