Big Sur Camping Day 3
After checking out of the campground at noon, I headed back north. It was foggy by the ocean. I knew I wanted to go hiking in Julia Pfeiffer Burns State Park (I'd seen it online). I pulled in and was pleasantly surprised by the sign saying it was a free day park for now. After circling 3 lots twice, I got a spot as someone was leaving. Most people just stop for the short walk to see the famous McWay Falls. I decided to hike the long trail first, then hopefully the fog would be cleared up more at the beach.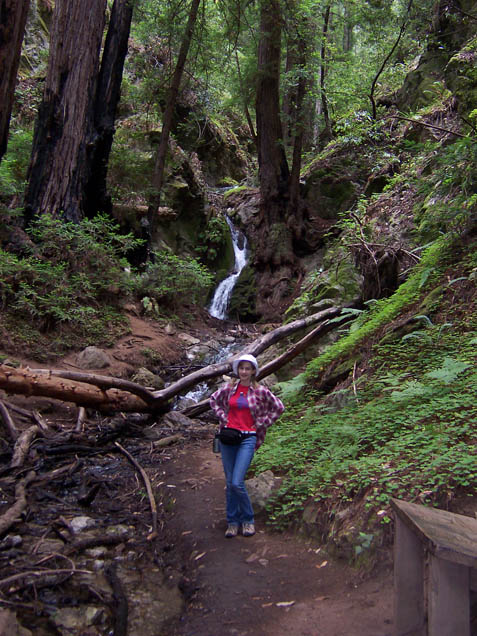 Me by a small fall in Julia Pfeiffer Burns State Park. This picture was taken by a lady in exchange for my taking a picture of her huge greek family, most of whom sat on the logs in the stream behind me. Her husband almost fell backwards off that slick looking log. lol.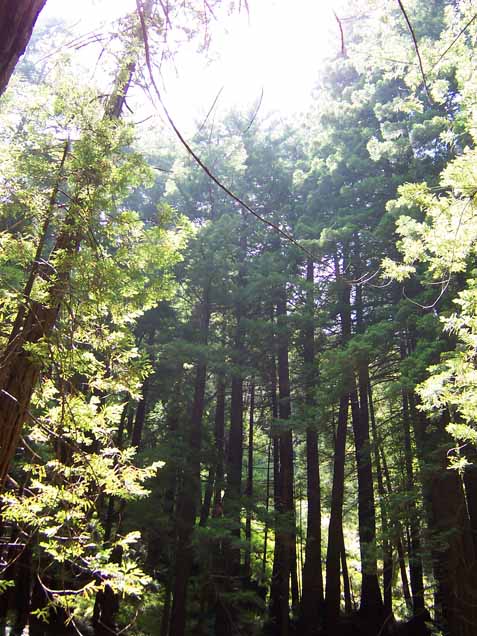 tall, tall redwoods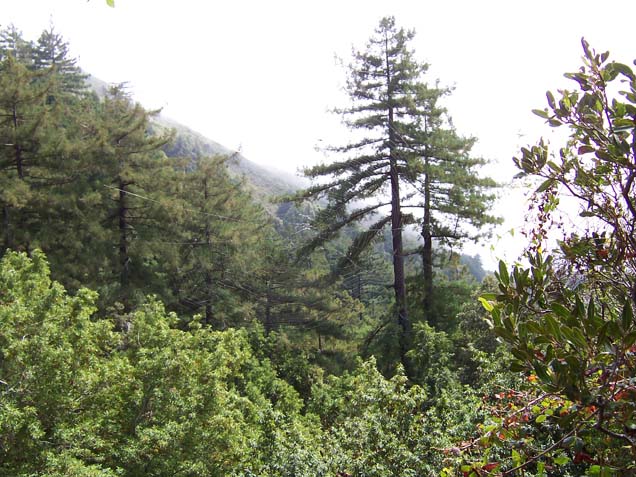 hehe, another spider in his web, these are so cool when you aren't running into them.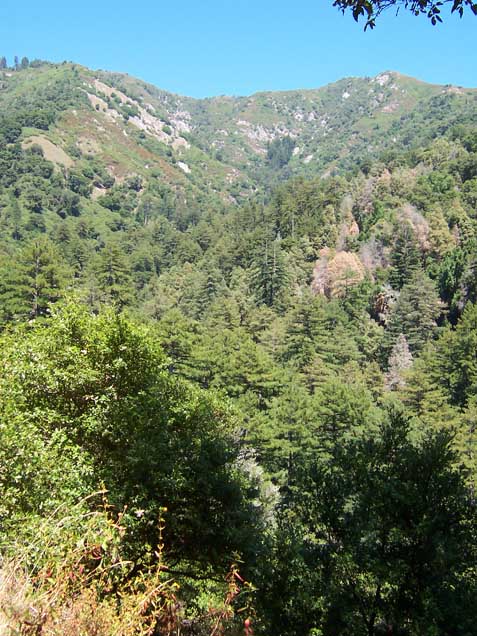 Ah, beautiful Big Sur wilderness, the air smells so rich and fresh.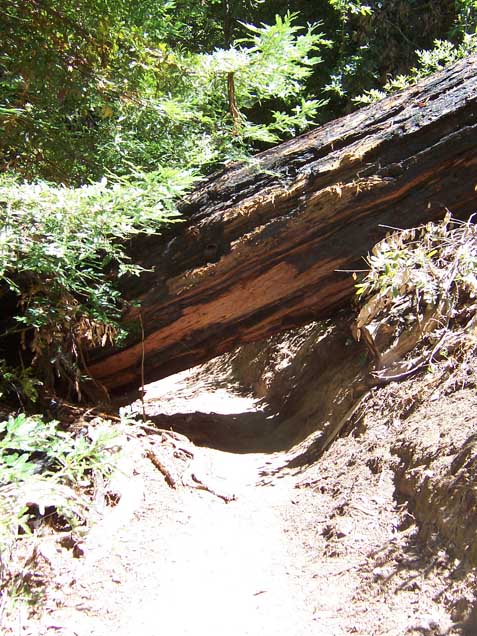 How low can you go? and "ugh" were two expressions that crossed my mind when I walked up to this. I had to really crouch and get dirty on this one!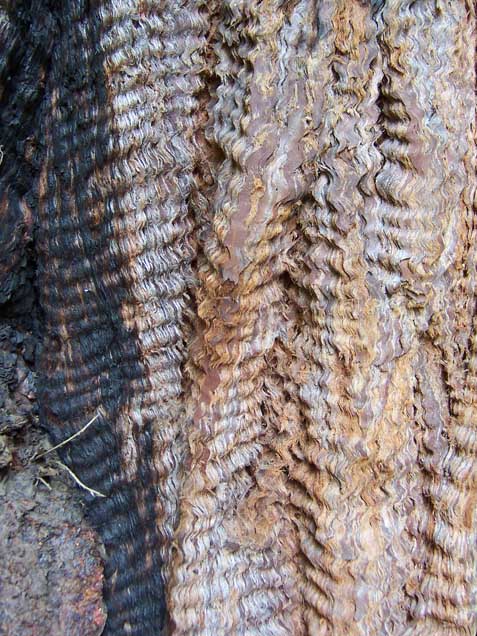 Check out this tree bark! looks like it's had a wave perm at the salon! There were lots of trees like this.
While hiking along, I happened to pass a red-head who caught my eye, I could have sworn I knew her! She smiled at me as she was talking the man hiking in front of her (we were going opposite directions). After I walked passed her, I put it together (especially after hearing her voice). She was an actress! Francis Fisher, the one who plays the mother of Rose in "Titanic," and Lucille Ball in the movie about her life. I thought it funny that I run into a bigger celebrity now, after I move from the Hollywood area. I had just watched "Titanic" the week before, so it was all fresh in my mind, so weird it was. But neat.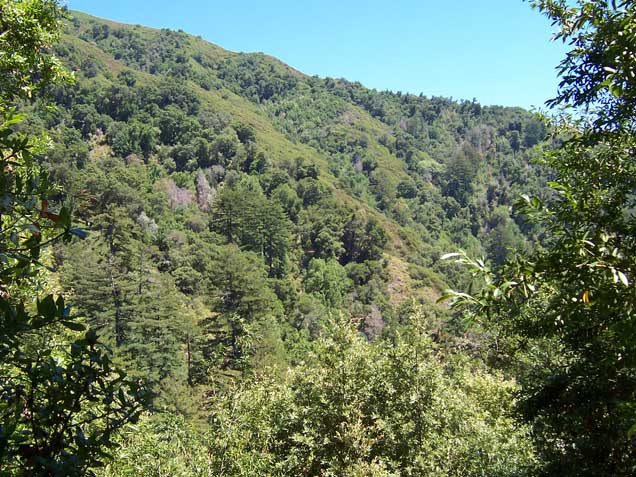 Ah the beautiful Big Sur wilderness. My hopes grow that the coast will be clear.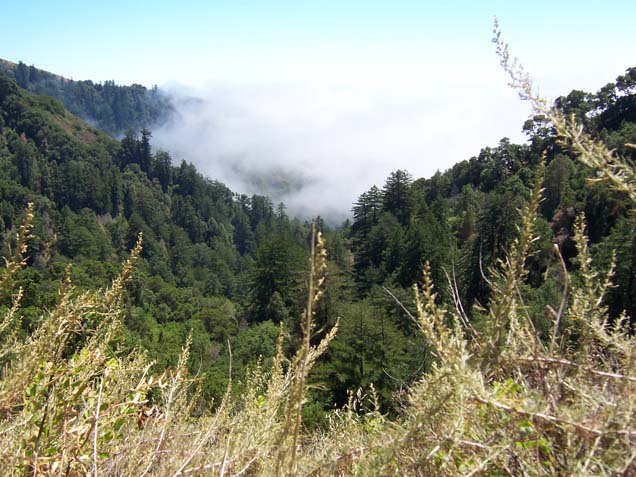 As I come around the corner and look out towards the ocean, I realize the marine layer is still in place. Oh well, I still have a bit to get back down there. Look how high I've hiked! The trail was pretty sparse for people, and part of it was kind of dangerous-- narrow and a steep drop down.
I found myself back at the parking lot, and went for the McWay Falls hike (walk). Even with the marine layer, the beauty of this spot is breathtaking. I took several pictures of it, it's truly amazing in person.
McWAY FALLS: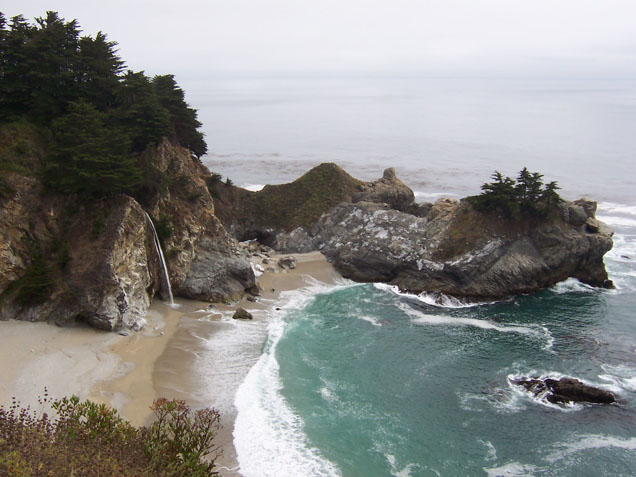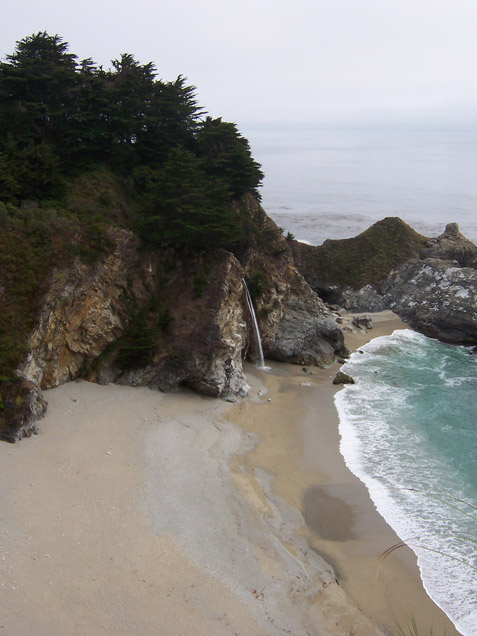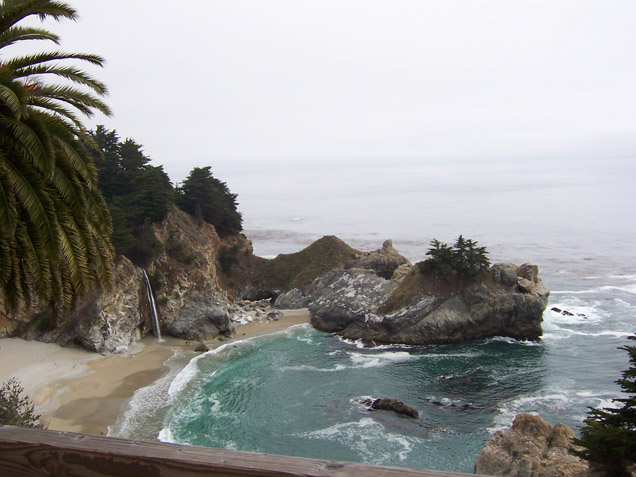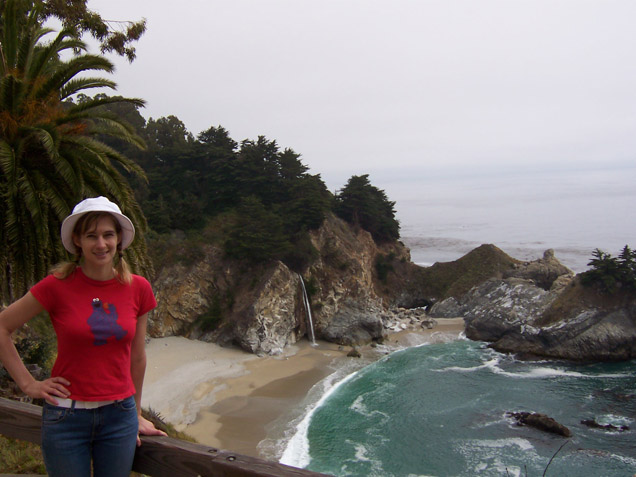 Another snapshot exchange.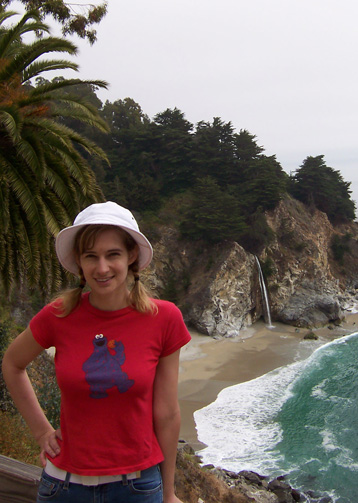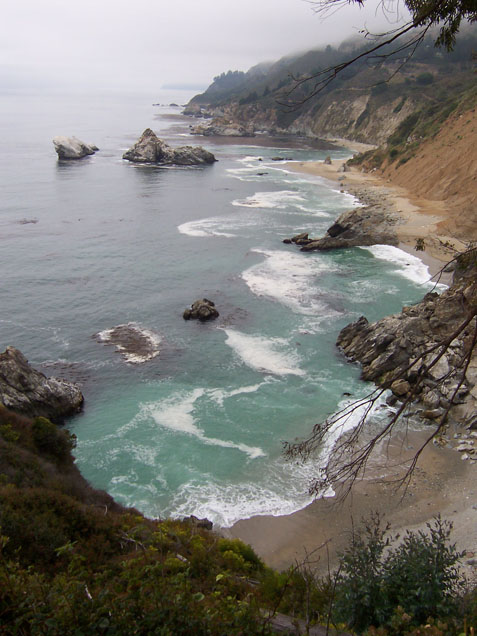 Here's looking the other way on the coast.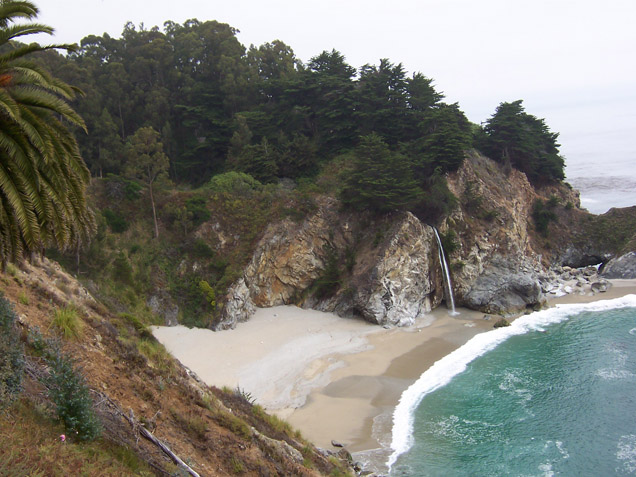 One last look at the falls. I would love to just sit here and paint. I may just do that sometime.
After this, I got back in the car and continued north. I stopped at a restaurant called Nepenthe, that was recommended to me. I felt a little underdressed in my dirty jeans and flannel with t-shirt and hat, but I went anyway. It was only 4:30, so they weren't that busy. It was pretty good, but pricey. I went to the shop under the restaurant then called the Phoenix. It had some really neat things in it. I bought a book of poetry by a guy from Monterey County, and the poems were all about Monterey County. The best part-- the book was autographed! way cool!
What a great camping adventure! I am hoping for another very soon.
BACK | ADVENTURES | HOME