2006 Dickens Fair Page 2
My second day at Fair: Sunday, November 26, 2006: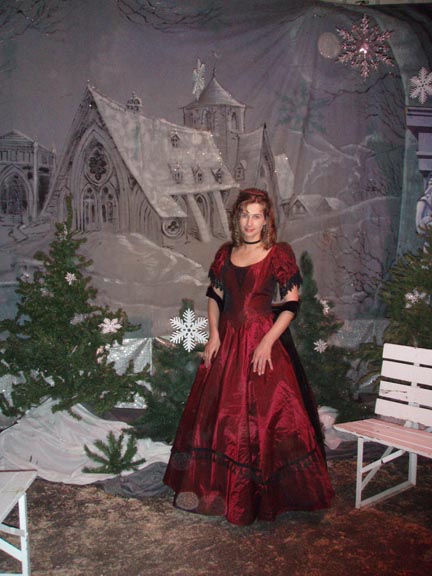 Me in my outfit that I purchased the day before. My top is a little big here, and I would end up taking it in for the next time I go to Fair.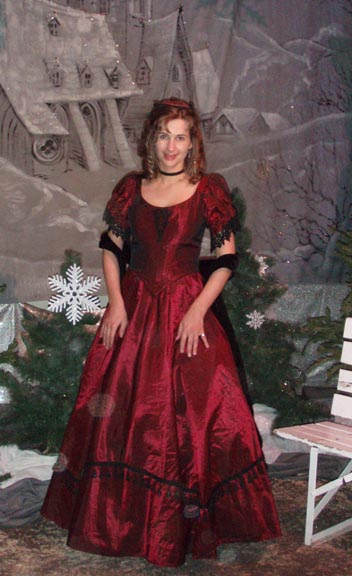 These pictures were taken by a woman that I don't know, but was kind enough to take them.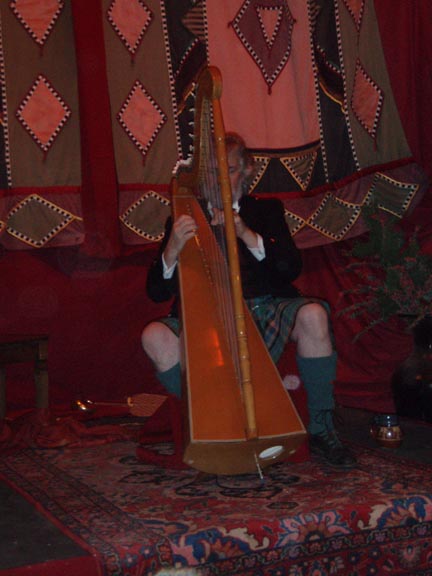 The harp master Chris Caswell. I have 2 of his cds, I love listening to them before I go to sleep.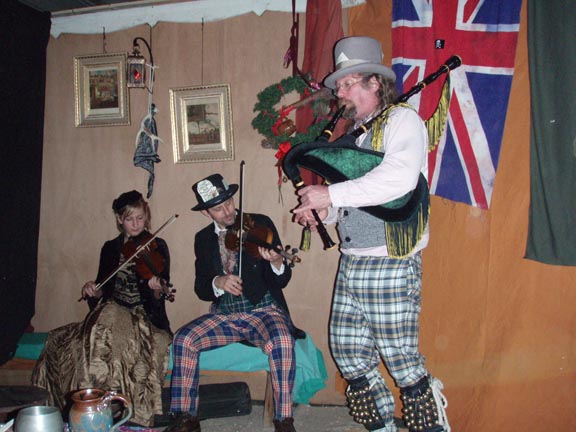 Christina, Jay, and Kevin Hughes in the Bruno booth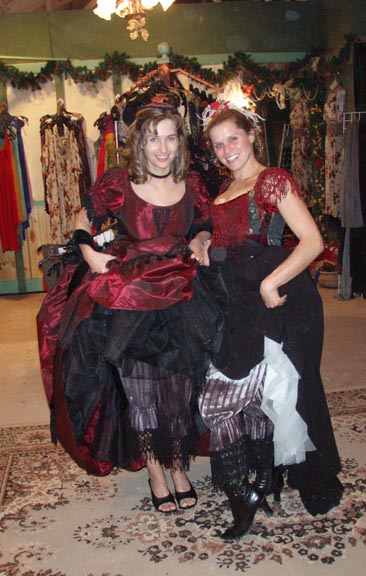 Me and Apryl with our matching knickers. I hadn't bought my boots yet.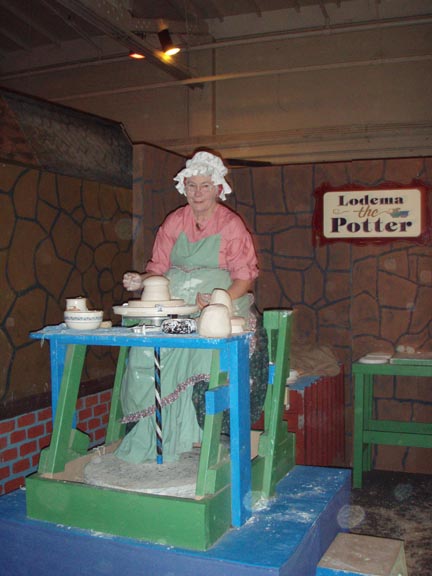 This woman showed me how to make a casserole dish on the pottery wheel.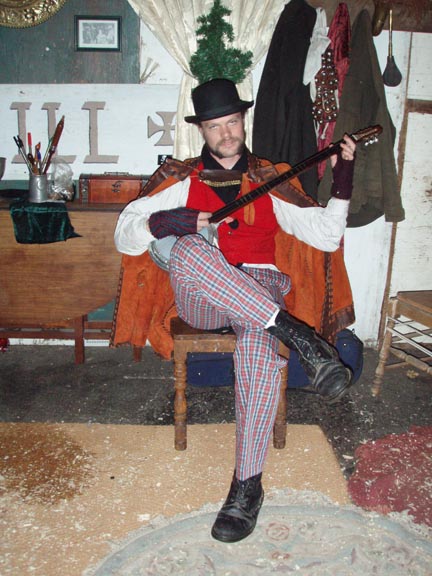 Jeremy playing his Turkish Banjo in the Bruno booth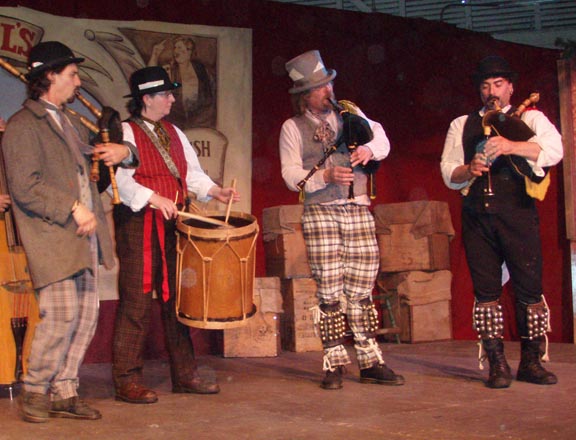 Alex, Dierdra, Kevin H., and Jason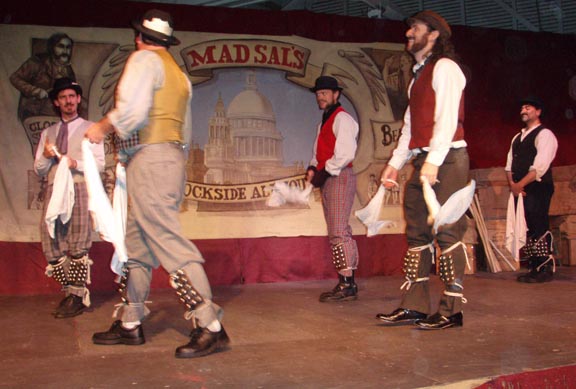 The Brunos: Alex, Ron, Jeremy, Gabe, and Jason.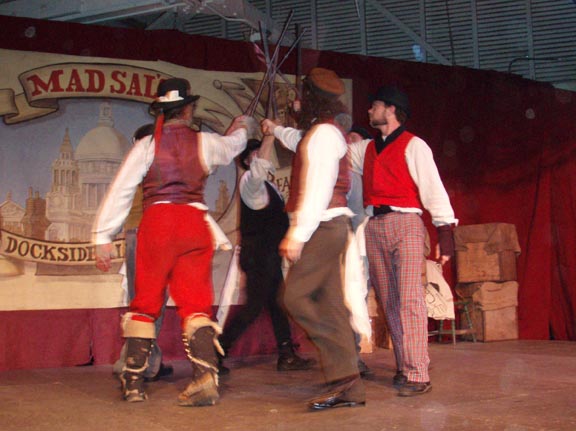 The Brunos performing Sleights: John H., Jason, Gabe, and Jeremy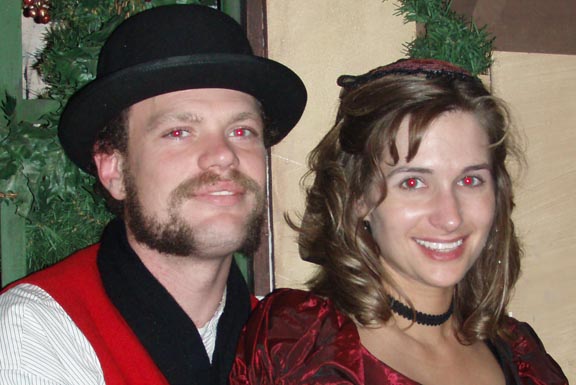 Jeremy and me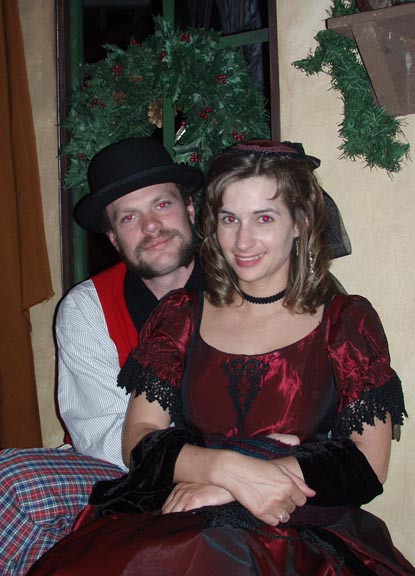 Jeremy and me. These photos of us were taken by Sean from the group Siamsa Le Cheile.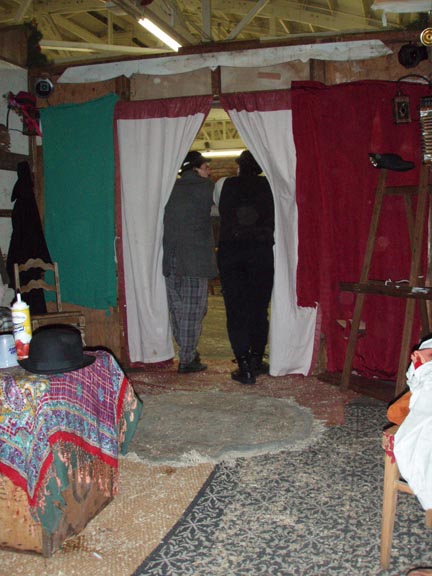 Alex and Jason looking out from the Bruno booth at the end of the day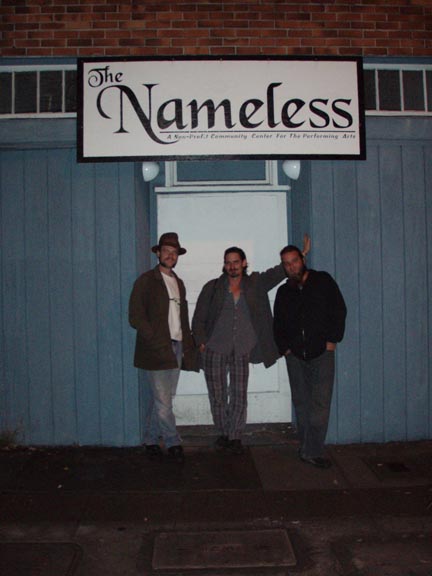 After Fair in Oakland: Jeremy, Alex, and Quin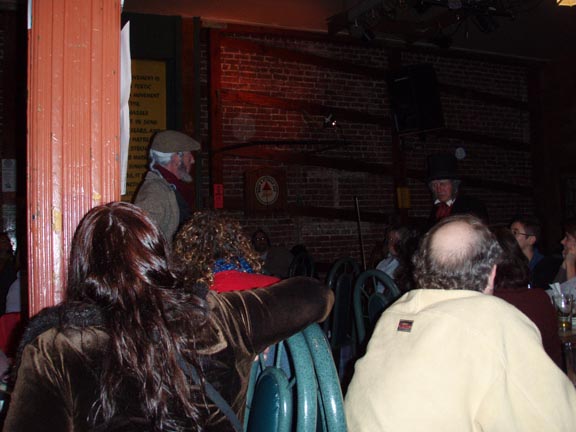 At the bar "The Plough" in Oakland, where Scrooge and Jacob Marley made a special appearance. Several people from Fair were hanging out here.
PAGE 3 | DICKEN'S FAIRE | FAIRE PAGE | HOME