Kristi's Family
1940's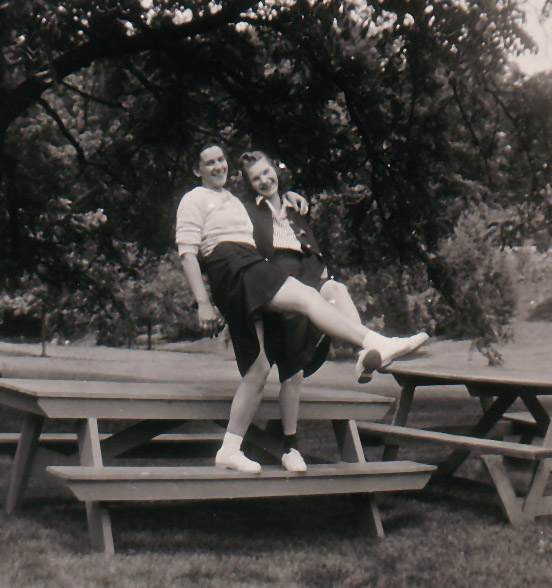 Lorene Giuliani (my Grandma) and a friend in the park, 1940.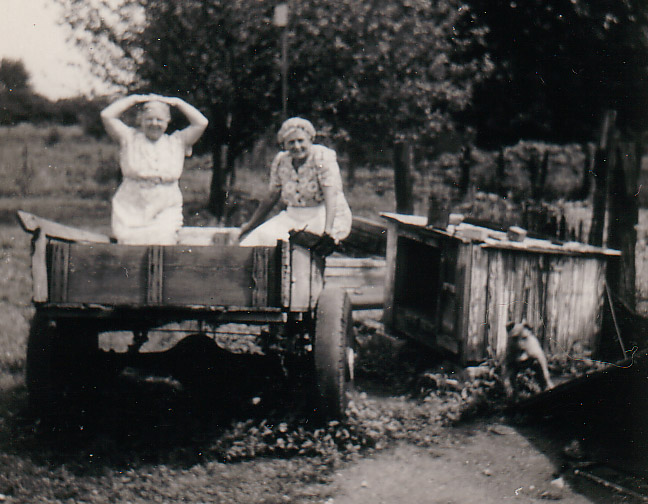 sometime in 1940's, Leona Vassuer Giuliani Topham and Silvia Palagi with dog Junior.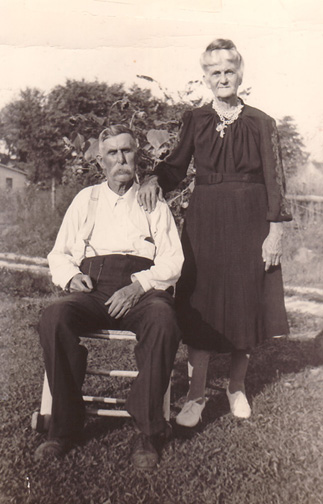 Robert and Elizabeth Wagoner, 1942 (my great-great grandparents on my dad's mom's mom's side)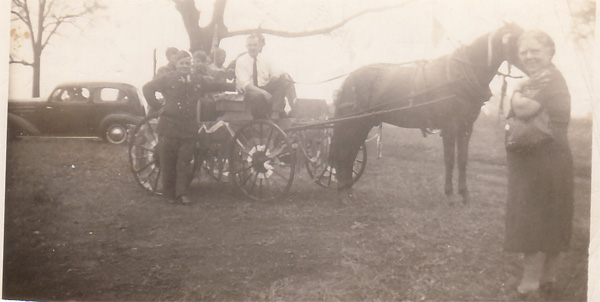 Leona Topham with a parade buggy in 1943.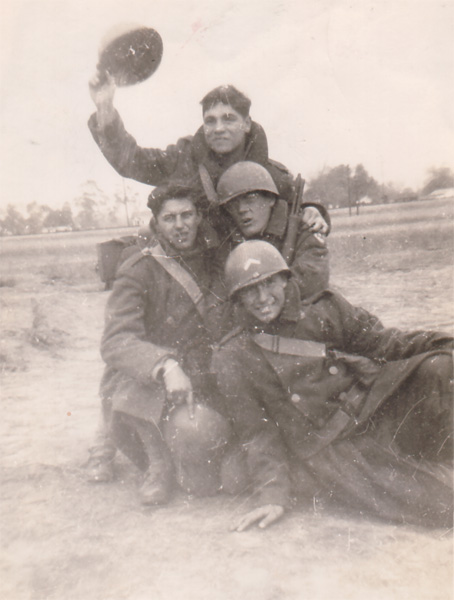 One or more of Lorene Miles Giuliani's brothers during WW2.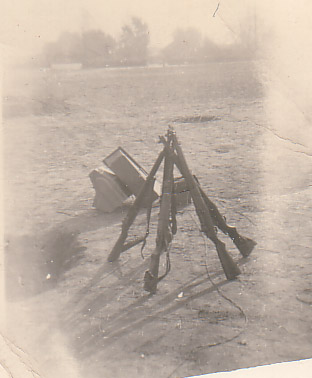 Their guns, 1940's.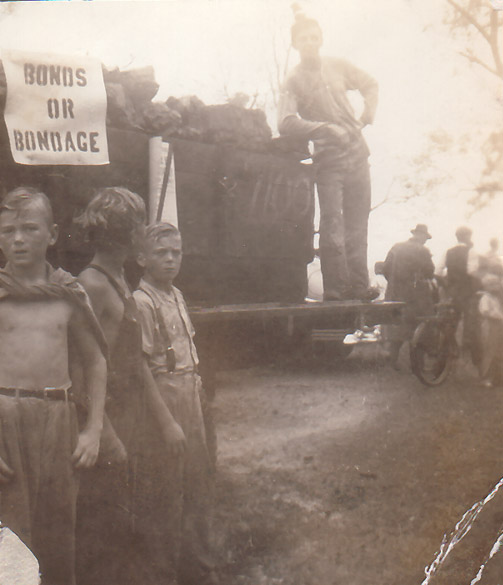 Signs of the times, 1940's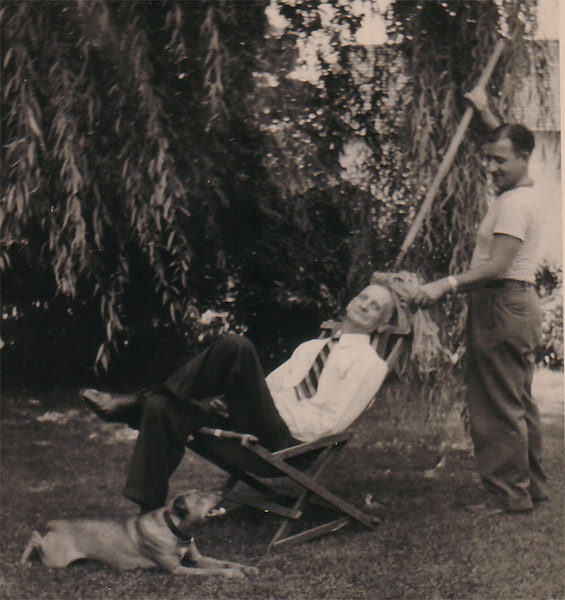 Junior the dog watches Alexander Amos Giuliani (my Grandpa) play with his stepdad Bill Topham, 1947.
1950's | Family Photos | PHOTOS | HOME