Me and my family 2000 - 2001
If the year 2000 brought anything, it was change. I lived in 5 different residences that year, in 3 states, and 3 different time zones. The year started for me in Nebraska, just outside Omaha in the town of Bellevue (where the president would be rushed for safety at the base there on Sep 11, 2001). My next residence was in Solana Beach, CA, near San Diego. I was only there a month, when I insisted on upgraded housing that I found in Carlsbad, CA. After taking a road trip to IL during the time I lived in Carlsbad, I then found myself driving through IL anyway a couple months later on my move to Baltimore, MD. I worked at John Hopkins Bayview while in Baltimore, and learned how to crochet "granny squares." After that, I was headed back across the country to Orange County, CA, specifically Irvine. I stayed at the apartment in Irvine for a year and a half, taking assignments as far as North Hollywood just to stay in the same place for a little bit.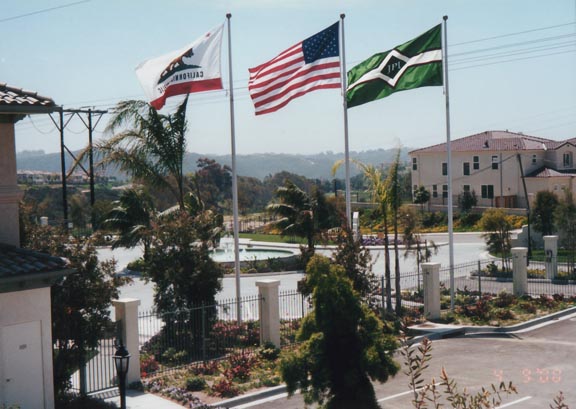 April 9, 2000: View from my balcony in Carlsbad, CA (north of San Diego, south of Oceanside).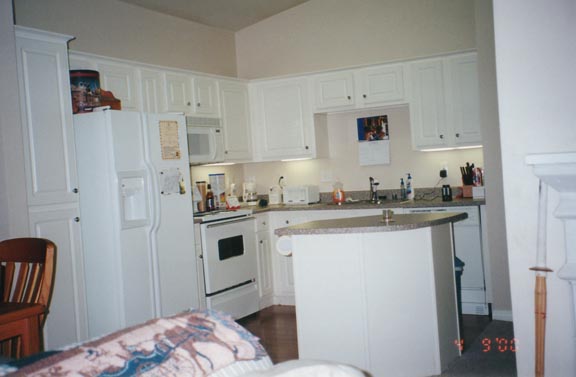 April 9, 2000: kitchen at apartment in Carlsbad, CA.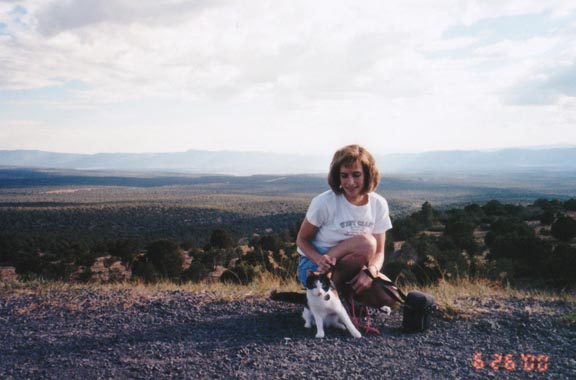 June 26, 2000: Me and Ashley in Flagstaff, AZ. just passin' through...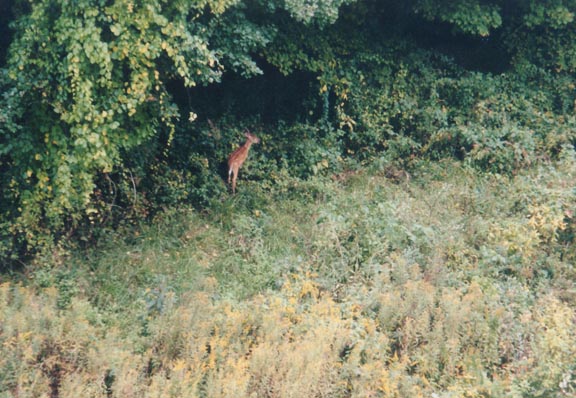 October, 2000: view from balcony where I lived on the outskirts of Baltimore, MD.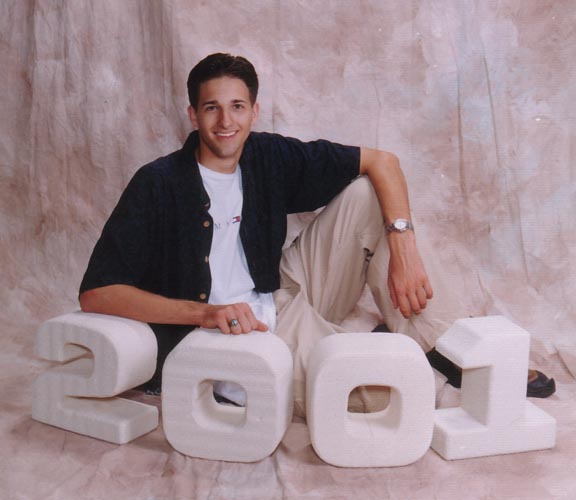 Fall 2000: my brother Andrew Giuliani senior year in Sugarland, TX, age 18.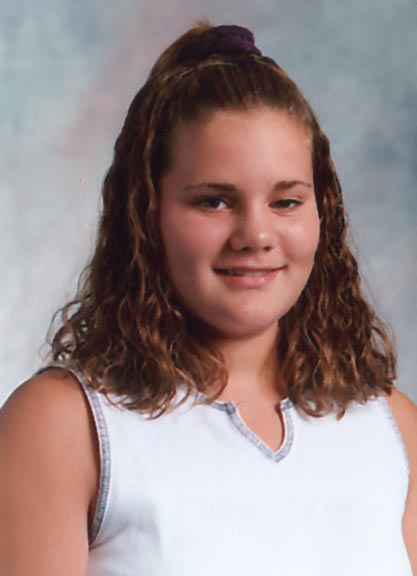 Fall 2000: my sister Sarah Giuliani, age 12, 7th grade in Mahomet, IL.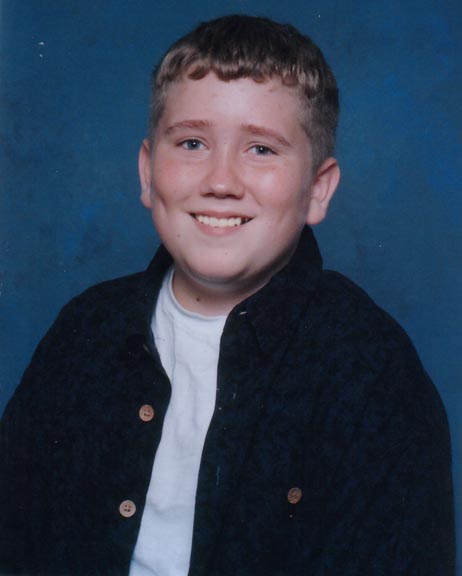 Fall 2000: my stepbrother Brandon Scott, age 11, grade 6, Sugarland, TX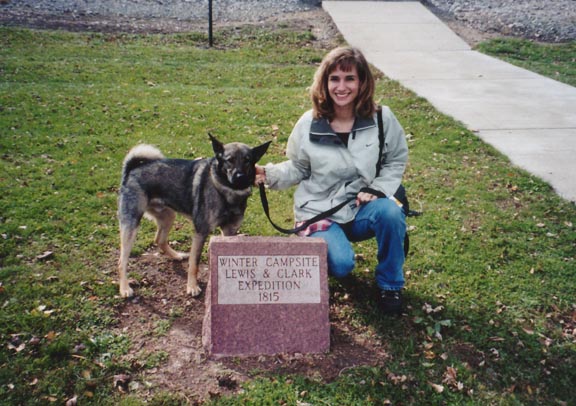 November 2000: Me and Tasco in Clarksville, Missouri (near Hannibal).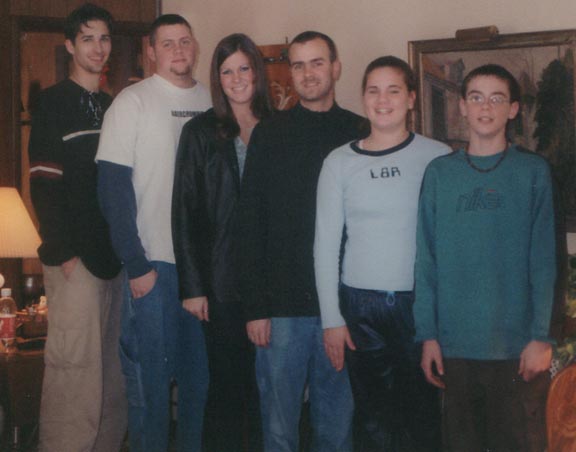 Fall 2000: My siblings and cousins (some anyway): Andrew Giuliani, Brent Johnson, Jennifer Johnson, Matt Johnson, Sarah Giuliani, and Sean Johnson.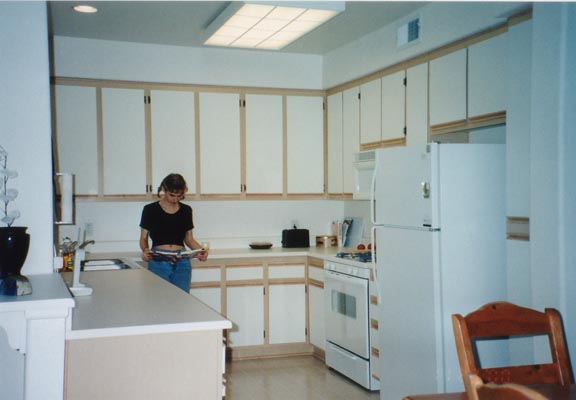 November 23, 2000: me looking in the cookbook on Thanksgiving, in my kitchen at new place in Irvine, California.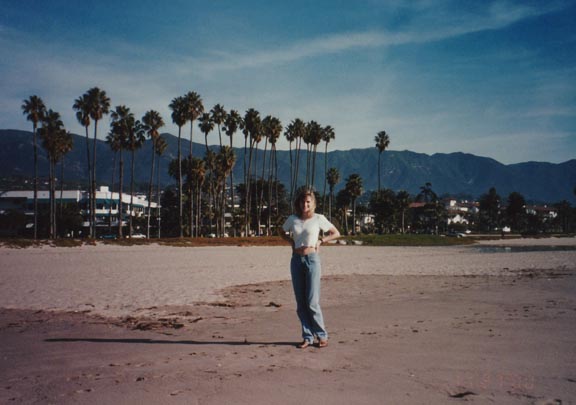 November 27, 2000: me in Santa Barbara, CA.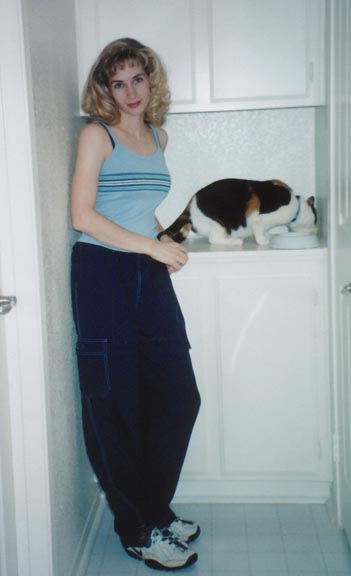 January, 2001: Me and Ashley in the bathroom in Irvine, CA.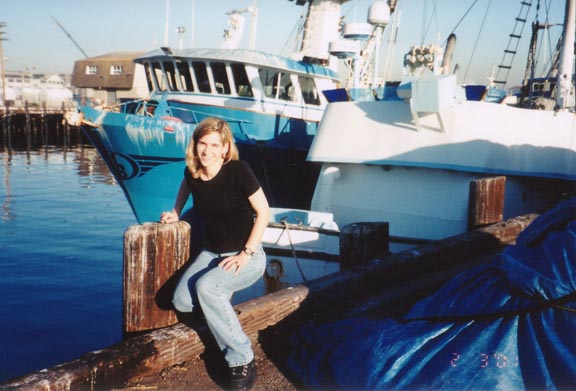 February 3, 2001: Me at the Los Angeles port in San Pedro. This photo was taken by my Great Uncle Gene. There was only one pic of the two of us, and it turned out dark. :(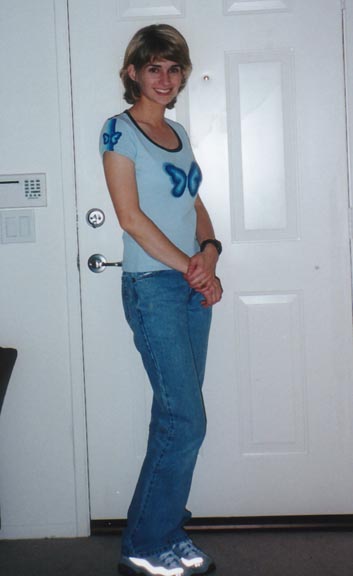 February 23, 2001: I got all my hair chopped off. I do that every now and then, helps me to put dates on photos that aren't labeled.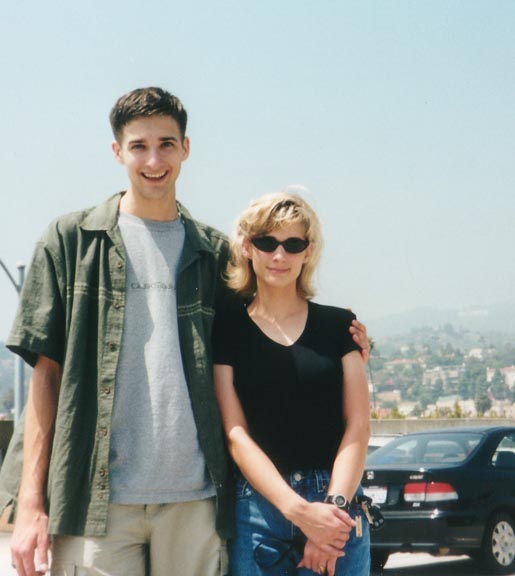 April 27, 2001: My brother Andrew and me in Hollywood, CA. If you look straight over from my shoulder, through the smog, you can see the Hollywood sign on the mountainside. We are standing on top of the parking garage of the hospital that I worked at for a 3 month assignment (Kaiser on Sunset Blvd). Andrew was visiting OC with some kids from his school for a competition. His teacher came and hung out with me, and let Andrew spend extra time with me.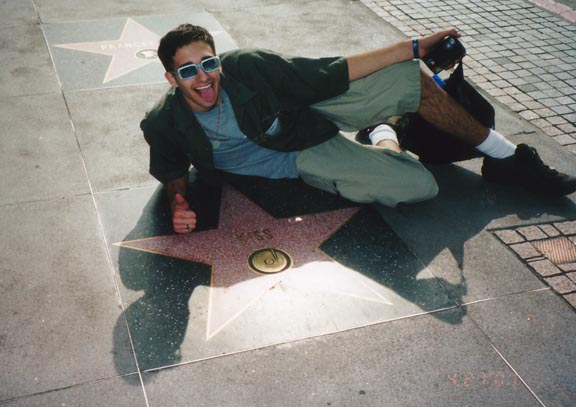 I let Andrew just go wild, lol. No, he was good. This is on Hollywood Blvd, where all the "stars" are. Andrew was very proud of the glasses he has on here--he haggled with a Hollywood shop owner on the price, lol.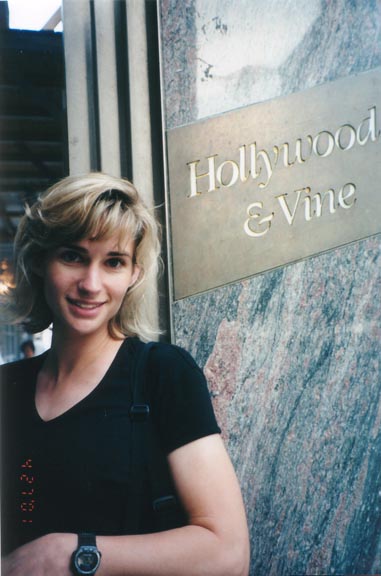 Here I am on the street corner of Hollywood and Vine.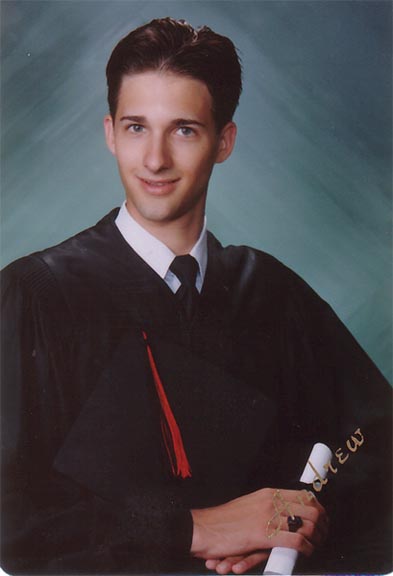 June 2001: My brother Andrew Giuliani graduating from Highschool in Sugarland, TX
June 2001: My sister Sarah, my dad, me, and my brother Andrew. We're at my mom's in TX for Andrew's graduation.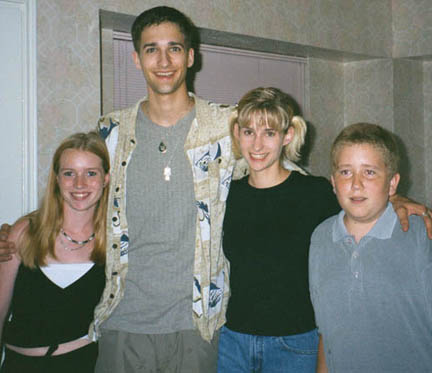 June 2001: My stepsister Brittany, my brother Andrew, me, and my stepbrother Brandon.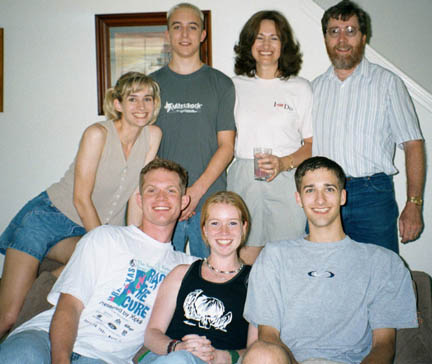 June 2001: Me & Adam, my mom, my stepdad Dennis, my stepbrother Brian, my stepsister Brittany, and my brother Andrew.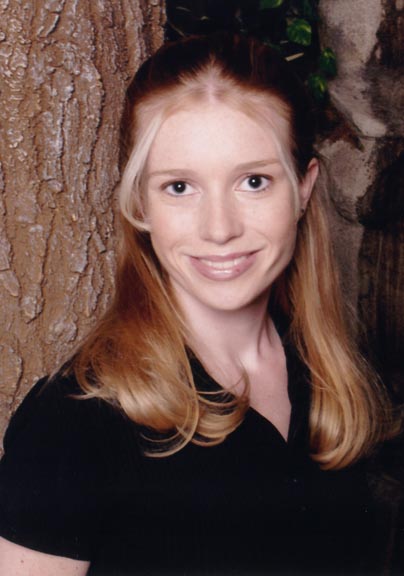 Fall 2001: my stepsister Brittany Scott, age 15, grade 10, in Sugarland, TX.
End note: After my brother, Andrew, graduated highschool in June 2001, he drove to Orange County with me and Adam to stay for awhile. He worked at the Best Buy in South Coast Plaza.
On September 11, 2001

, Andrew and Adam were at the apartment trying to figure out why they couldn't get on CNN.com while I was headed out the door for work (in south LA county). I had the radio on in my car and heard descriptions of the twin towers being hit. I thought it was a melodrama that they were enacting on the radio station, so I changed stations. But every station was playing the same drama. This was before I had a cell phone, so I was anxious to arrive at work to see a tv and call home. Adam said that he and Andrew finally turned the tv on, and saw why they were having so much trouble with the internet. It was a surreal time. Exactly one week later, on Sept 18, 2001, Andrew turned 19, and signed up with the Navy. He would leave CA to go back to TX in late October, and go to basic training from there. A few weeks after September 11, I came home from work to 50 or more police, FBI, and other official looking unmarked cars lining the entry way to my apartment complex. After explaining that I lived there and gaining clearance to my own home, I joined Andrew and Adam on the balcony to watch what was unfolding. There were television crews from local networks set up right outside my bedroom. Several of my middle eastern neighbors were taken away in handcuffs the night of the "raid." I am not sure of all the details regarding the charges and the outcome.

2002-2003 | FAMILY PHOTOS | PHOTOS | HOME