Kauai, HI, Day 2, part 1: Saturday, January 27, 2007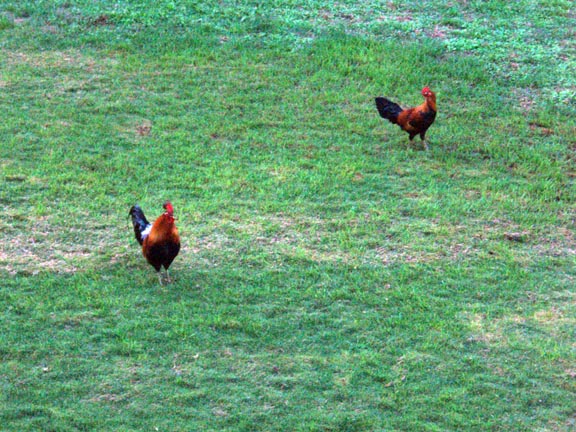 Cock-a-doodle-doo, it's our morning call from the back lawn.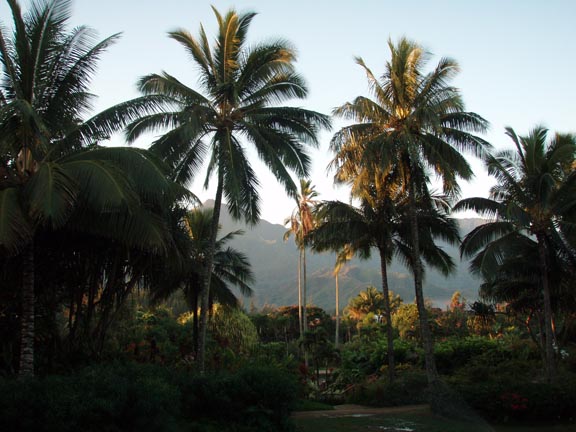 Dawn as viewed from our balcony.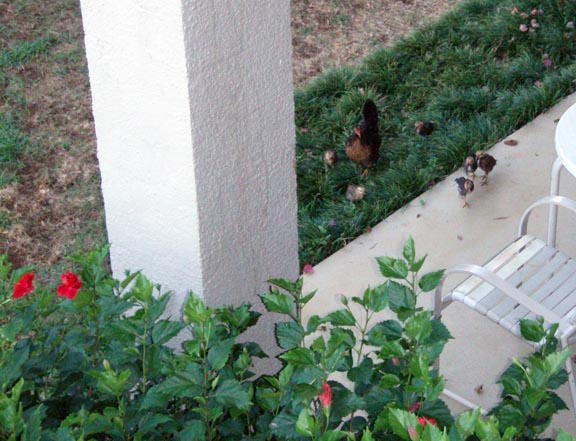 Looking down from our balcony at a hen and her chicks.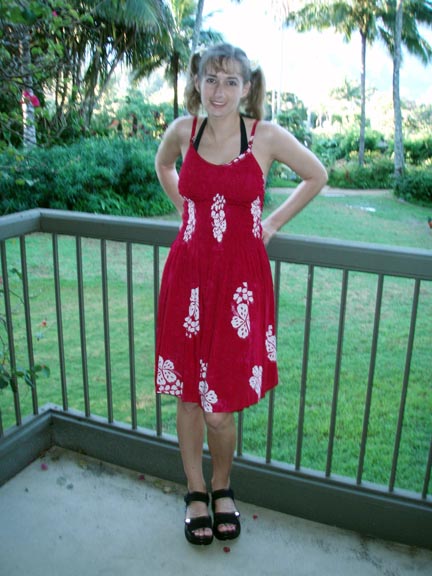 Our first morning in Kaui, on the balcony. I'm wearing my swimsuit, dress, and shoes that I got on Oahu.
We stopped in Hanalei Bay for breakfast at a local breakfast joint, then perused a couple shops.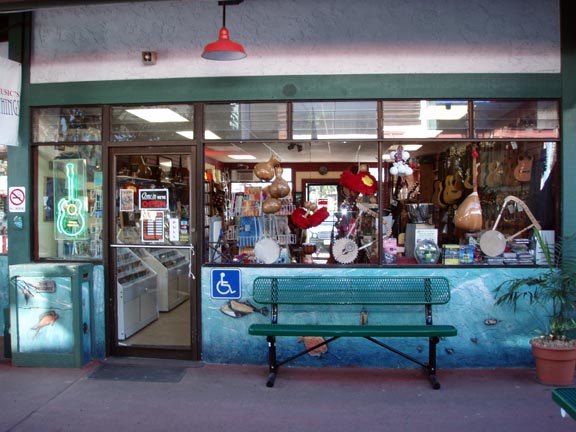 Strings N Things. The front of the store has yarns, the back has stringed instruments.
Then we are off to the Napali Coast for hiking (the north west corner of Kauai)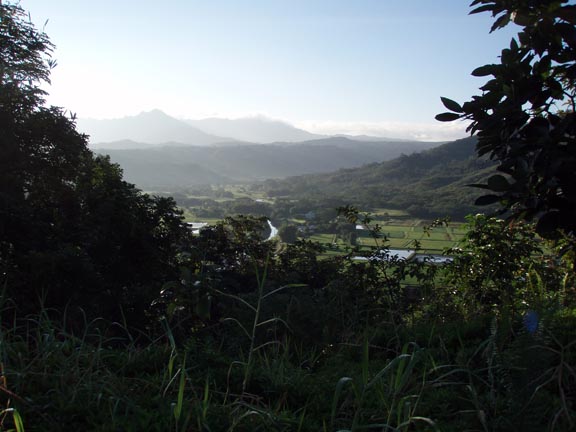 Overlooking Hanalei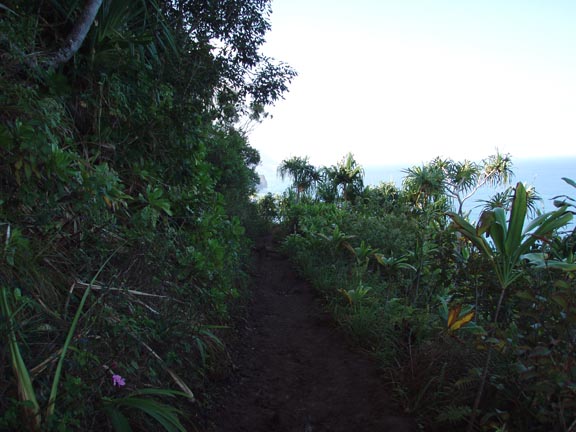 Hiking along the Kalalau Trail.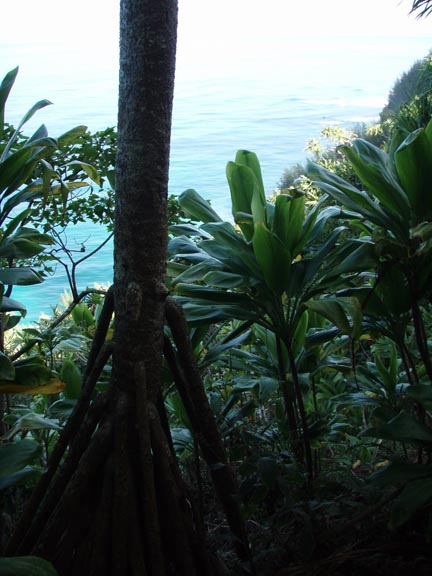 The vegetation is fairly thick.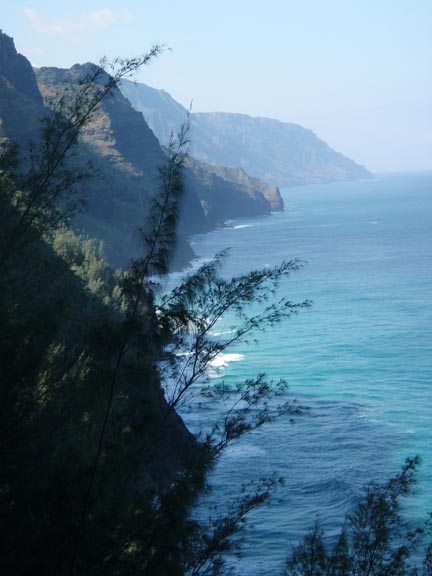 The coast line sure is pretty though.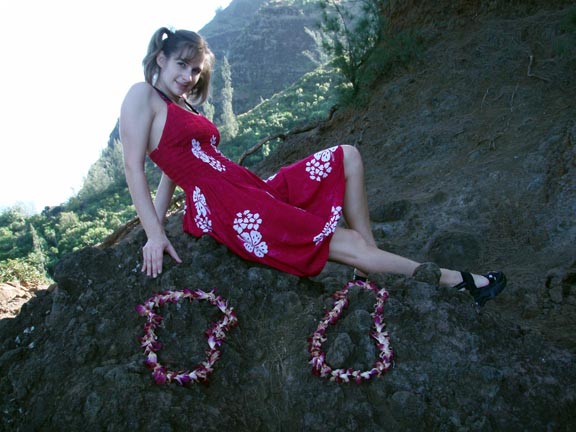 We came upon a rock with two leis on it, good photo op.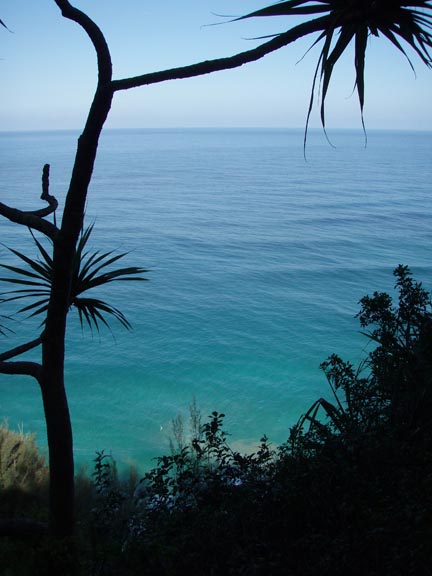 The blue-green of the water is so beautiful.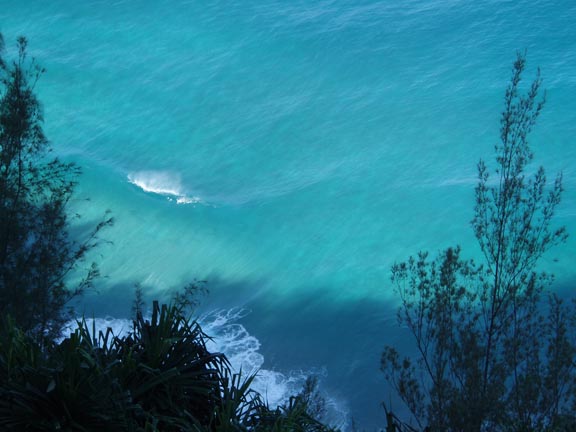 Especially when the sun and wind hit it just right!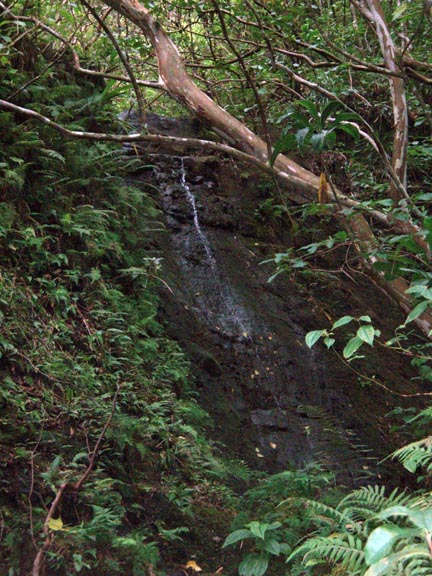 A small waterfall along the trail.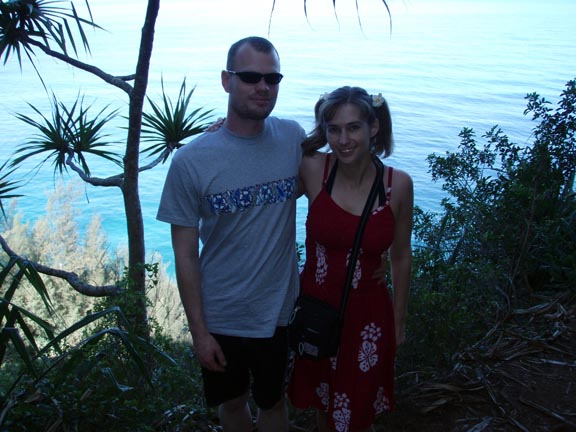 Jeremy and me along the Kalalau trail.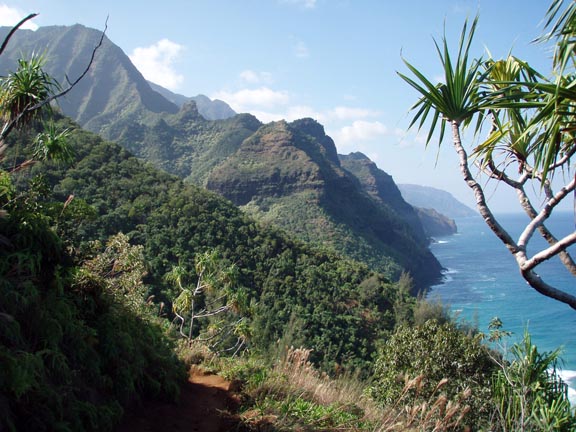 Beautiful Napali Coast.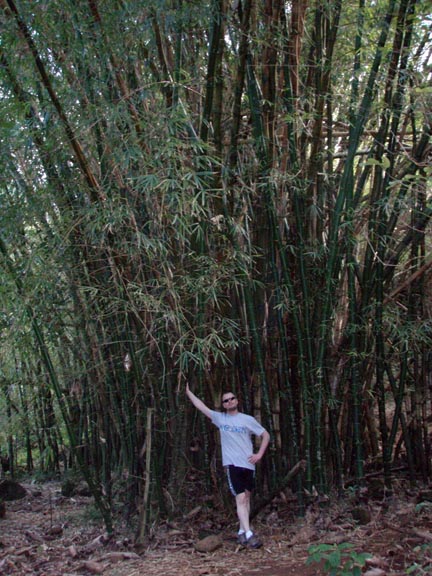 Jeremy by a stand of bamboo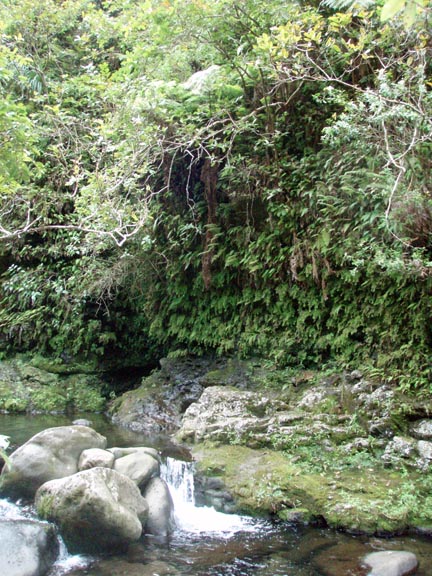 Hanging ferns along the stream.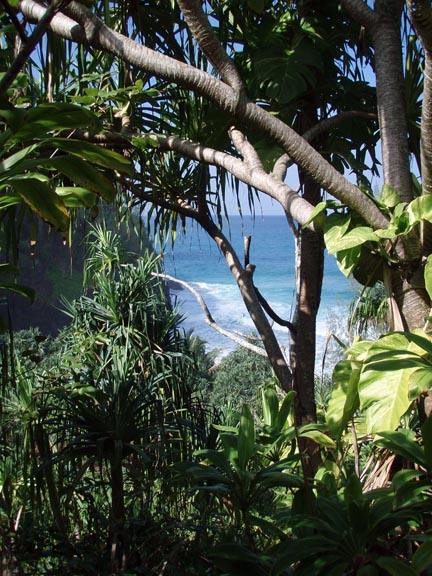 Approaching a small beach that is only accessible by this hike, or by swimming to (neither is to be taken lightly!).
DAY 2, pt 2 | KAUAI | ADVENTURES | HOME