Kauai, HI, Day 3: Sunday, January 28, 2007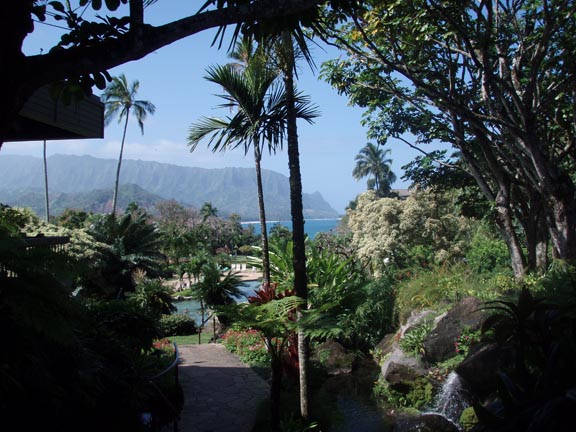 View from the desk at the hotel towards the pools and beach.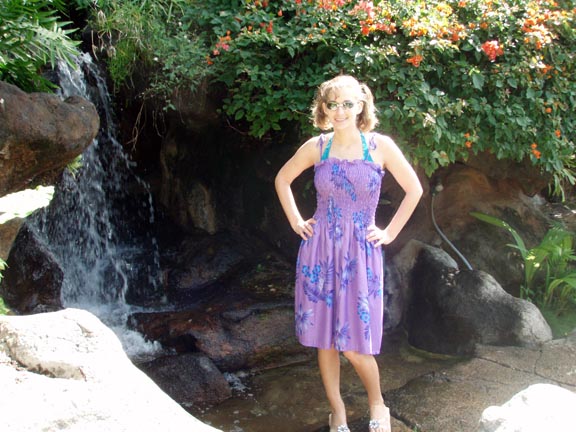 Me standing by one of the waterfalls that go into the hotel's pool.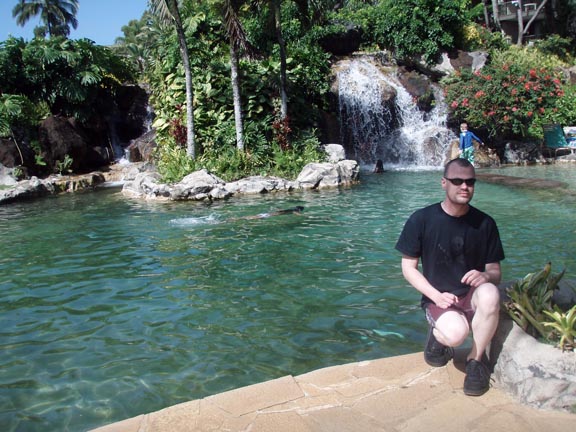 Jeremy by the hotel pool.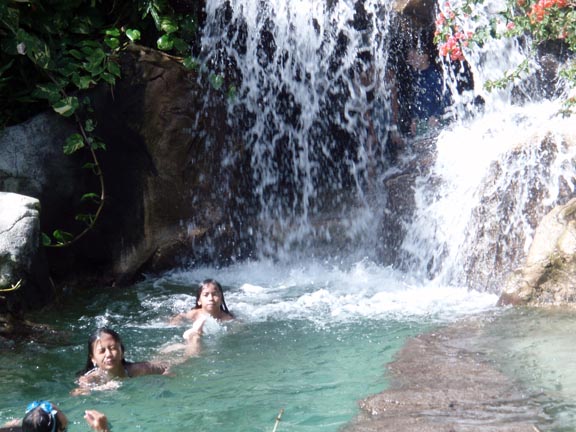 Kids playing in the hotel pool in one of the waterfalls.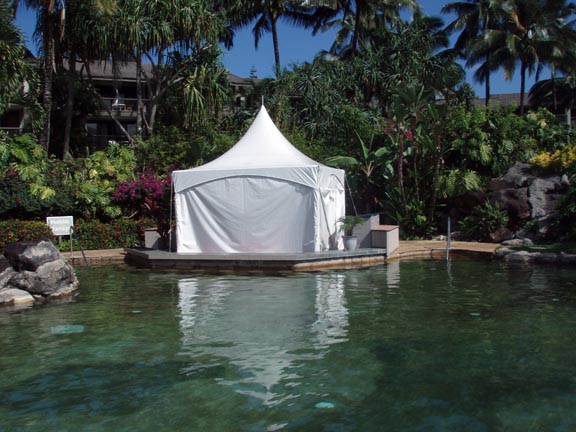 The poolside massage tent.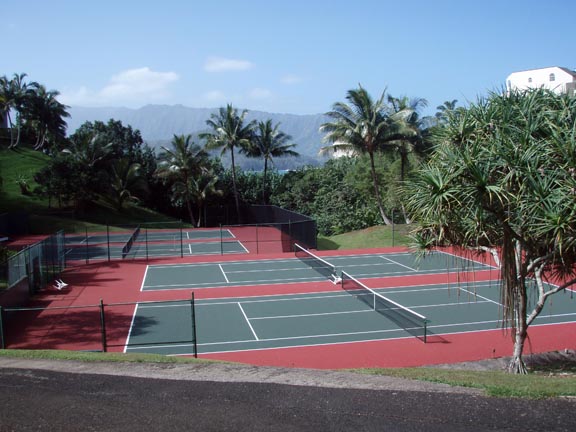 We pass the tennis courts on our walk down to the beach.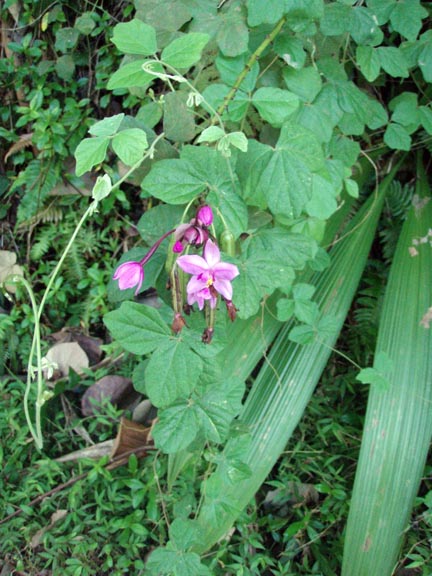 Flowers along the trail.
We got down to the beach, and found it to be a bit crowded, so we headed back up to the car. We had our guide book (Trailblazers: Kauai), and headed out to find Secret Beach. This wasn't as easy as we expected. Similarly named roads can throw one off, along with looking for a lot full of school buses! We finally found it though, and boy were we glad!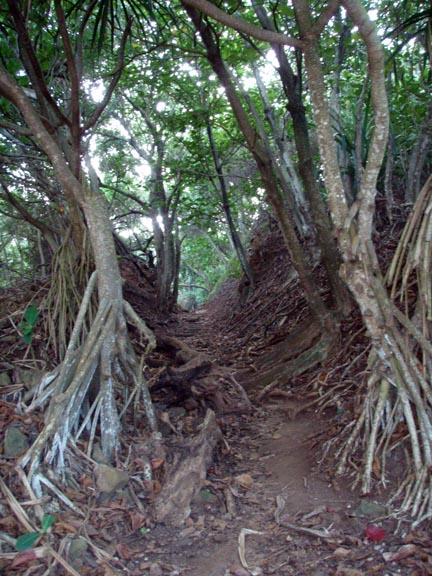 The short (compared to yesterday's) trail to Secret Beach.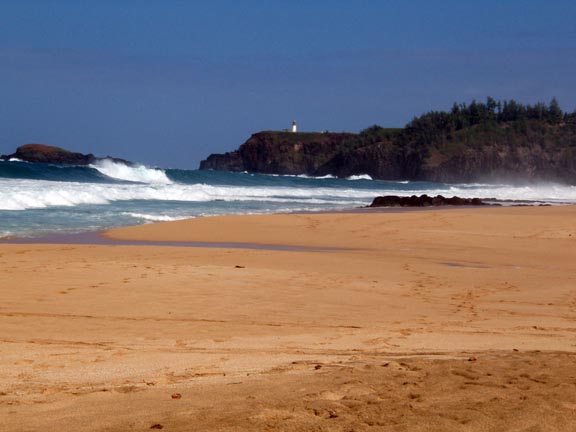 Looking down Secret Beach at the Lighthouse. This beach was VERY sparsely populated, maybe less than 10 people on the whole thing.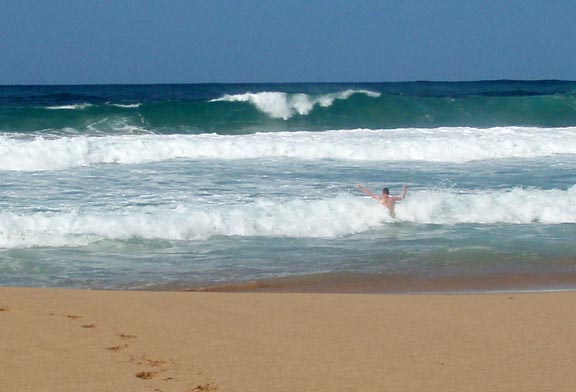 Jeremy headed out into the big waves (this is on Kauai's north shore).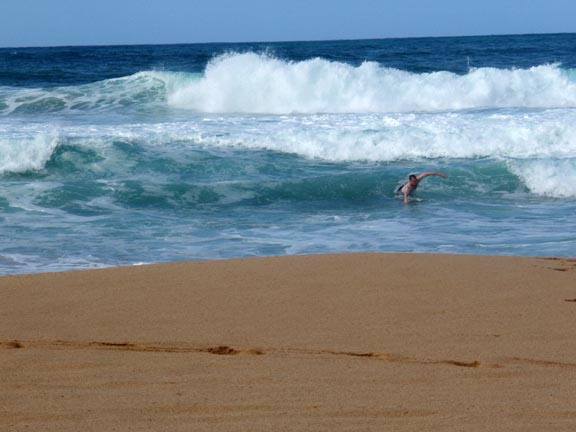 Jeremy swimming in the waves.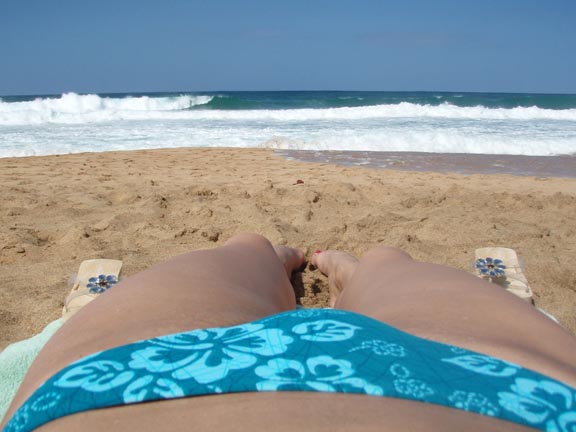 My view from laying out. It was a little bit chilly this day, so I didn't go in the water. If the sun would have stayed out more, or if we had found it earlier, I think it would have been different.
Jeremy joined me on the towels then, and I said "wouldn't it be cool if we looked out and saw a whale?" Just then, someone down the beach yelled "whale!"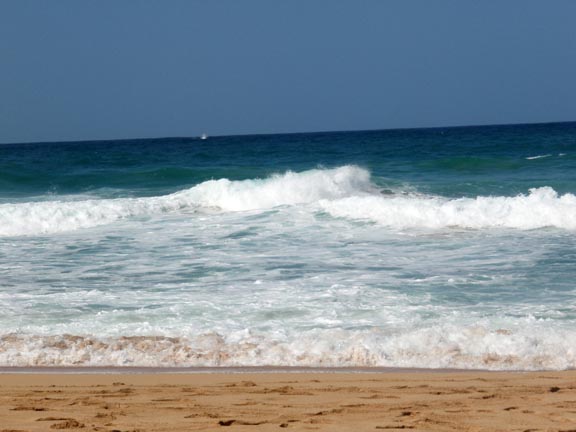 So I grabbed my camera, and got this spouting pic of the whale going by.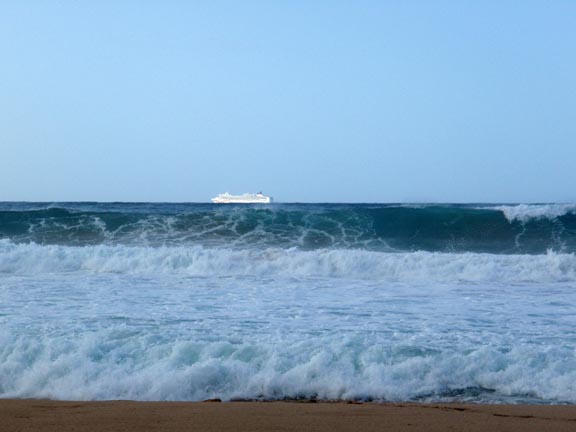 Then we looked up and saw a cruise ship going by!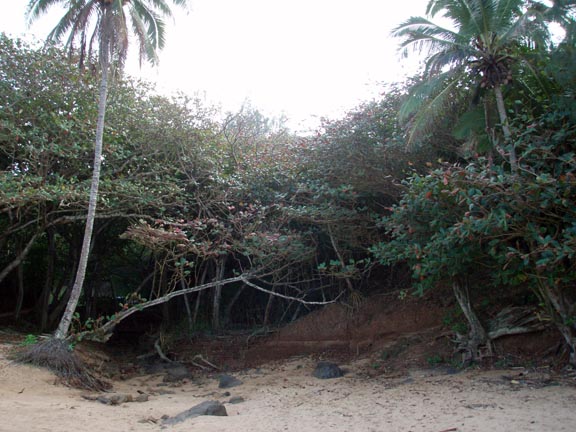 Then we went back to the path that leads us to the parking lot. We washed up and went down to the award winning restaurant at our hotel.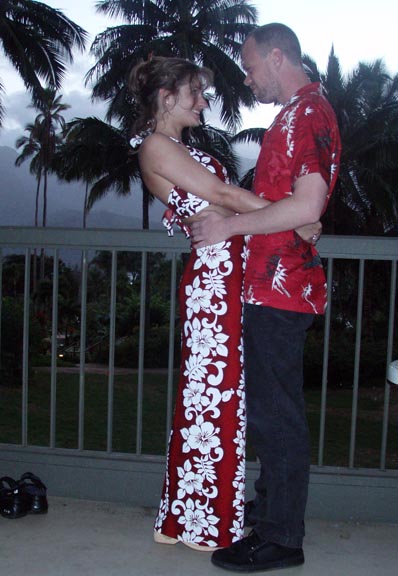 Me and Jeremy on our balcony before dinner (camera timer is a good thing!).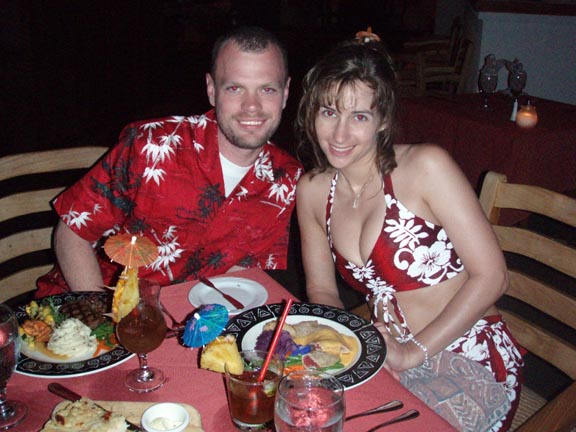 Jeremy and I enjoy our meal and mai-tai's!
DAY 4 | KAUAI | ADVENTURES | HOME