Crazy Beautiful Day 7
We weren't sure what we wanted to do this day for sure, so we decided to just go driving along the northwestern corner of the island, and see what was there.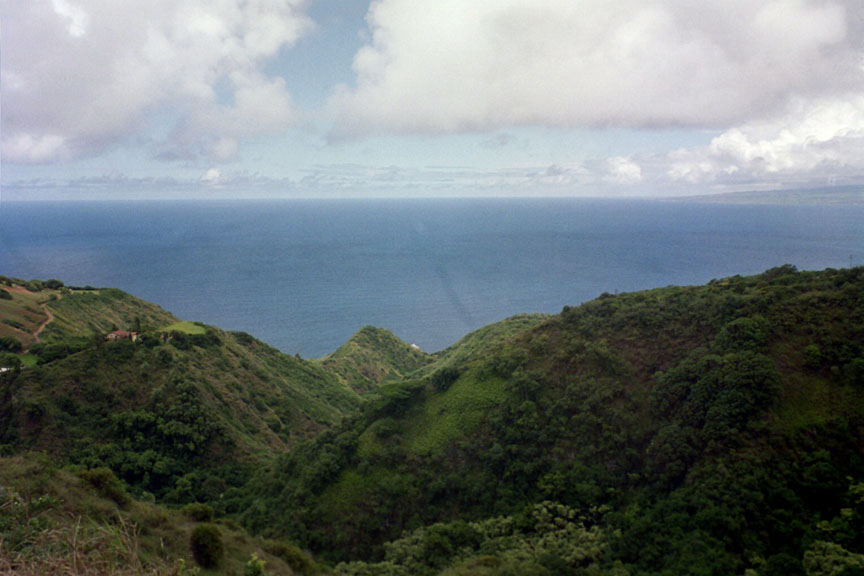 After breakfast at Denny's and some shaved ice (half cherry, half coconut) we headed up to the Northwest highway Route 33 which turns into Route 340 which turns into Route 30. I must say, for all the hype the Hana Highway gets, and it is twisty and narrow, this stretch of highway up here is far more twisty and narrow. I literally had to inch by cars, with a rock face on one side of us, and a sheer drop off on the other. This photo is a view point from the road.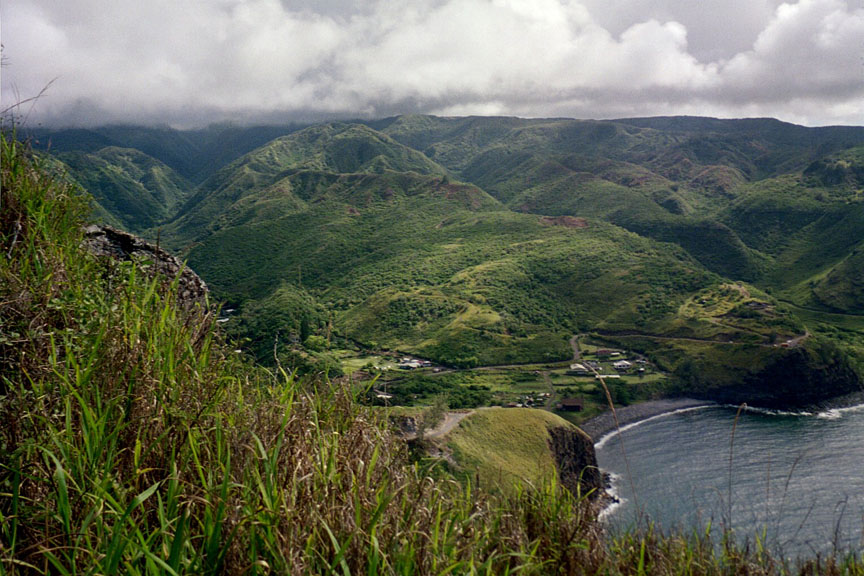 We were driving along and saw these huge boulder/hill looking things on the side of the road, overlooking the ocean. They seemed to beg to want to be climbed, so we climbed them. This is the view from the highest one, looking back inland. The taller mountains are hidden by the clouds.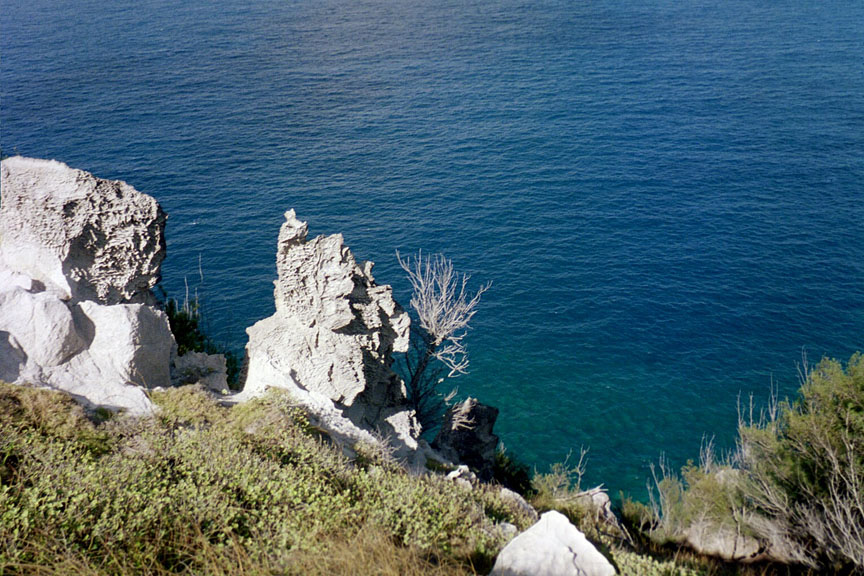 Here is the view looking out to sea. There were some treacherous spots here, and a close call for me. But I made it. This whole area had a barbed wire fence from the road, but we found an opening.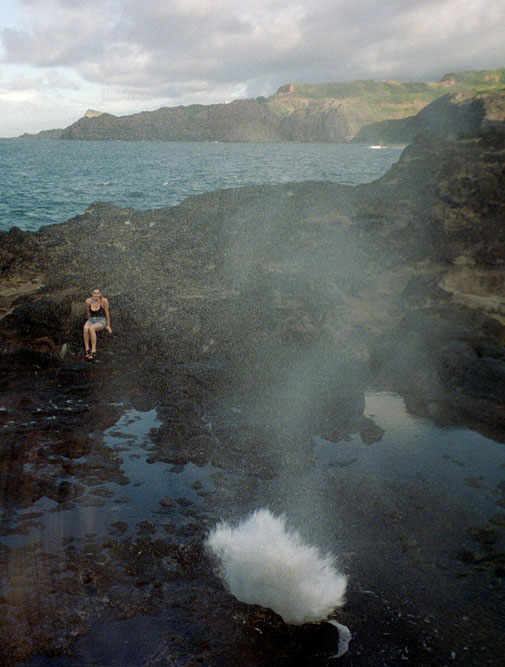 Farther down the highway, that's me sitting down on lava rocks with a 3-foot blow hole starting to erupt. If you look in the distance, to the left, you'll see a hill sticking up into the sunshine. That's the tall hill that we climbed earlier, and took the last photos from.
That's me still, with the blow-hole in full eruption. It was such a site to see.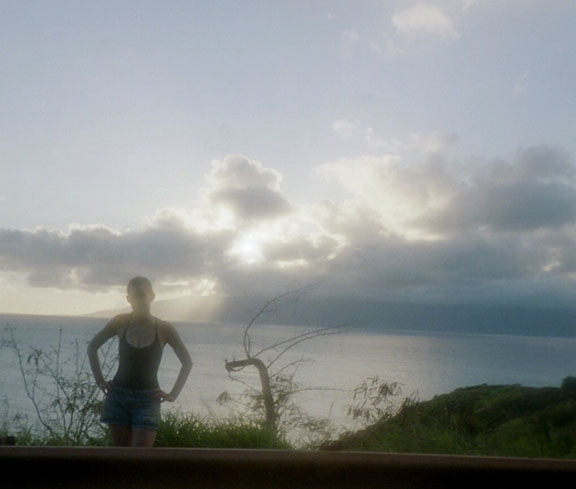 That's me over on highway 30. The sun is starting to set behind the island of Molokai.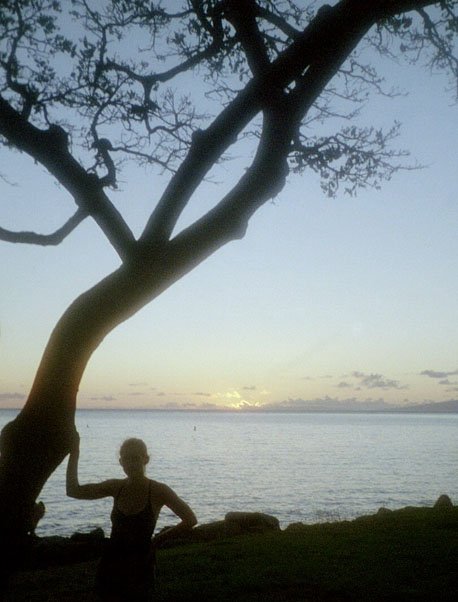 We've come around to the west side of the island now, and the sun is setting over the ocean. That's me by the tree.
This day wasn't too eventful, just the hiking and driving. We walked to dinner when we got back, at the Korean restaurant nearby.
DAY 8 | DAY 6 PART II | MAUI MAIN PAGE | ADVENTURES | HOME