Oahu, HI Day 1: Friday, January 5, 2007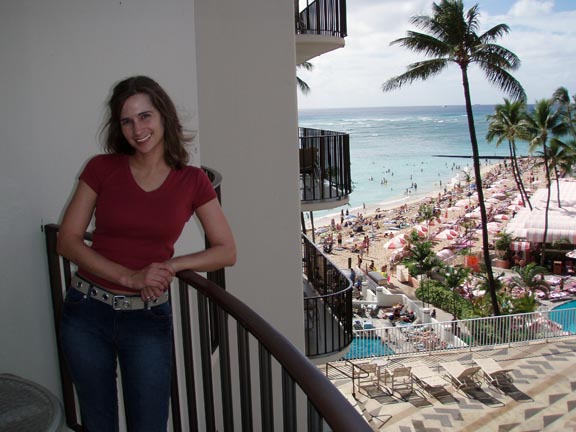 I had just gotten in from the airport and shuttle in the early afternoon. This is the view from the hotel room (towards the ocean).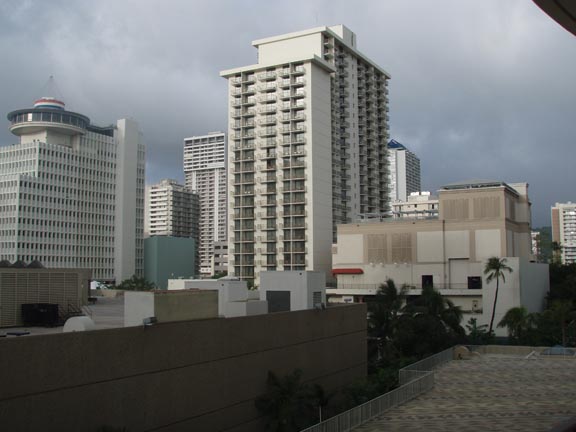 This is looking the other direction, towards the city.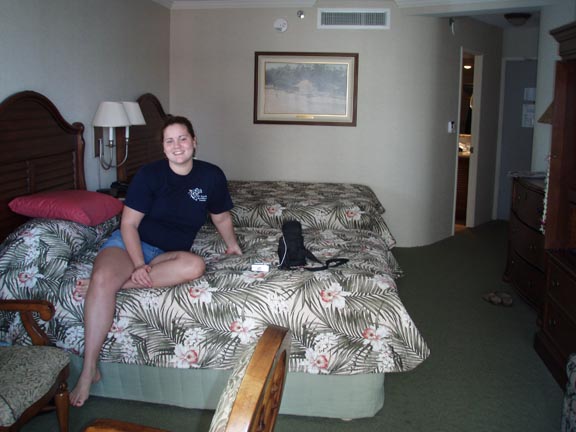 My sister, Sarah, met me in the hotel room (my stepmom, Kathie was still down at the beach).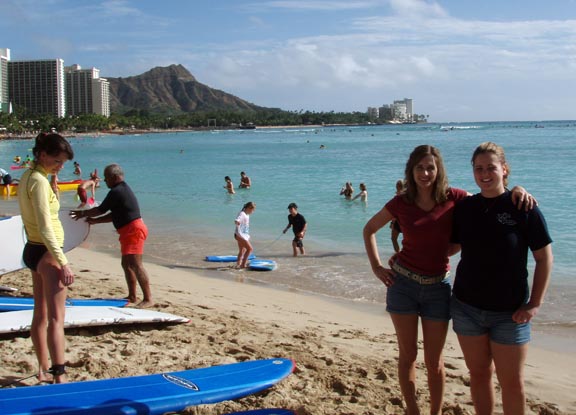 After a quick change into shorts, Sarah and I joined Kathie on Waikiki Beach. That is Diamond Head in the background.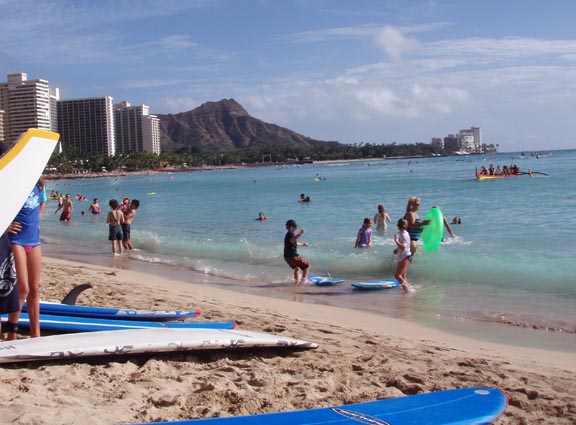 Waikiki Beach is a busy place. I found out a week later in a tabloid that Orlando Bloom and Ashlee Simpson were also at Waikiki Beach the same time we were (they were there separately, not together-- I don't want to start any tabloid rumors!). :)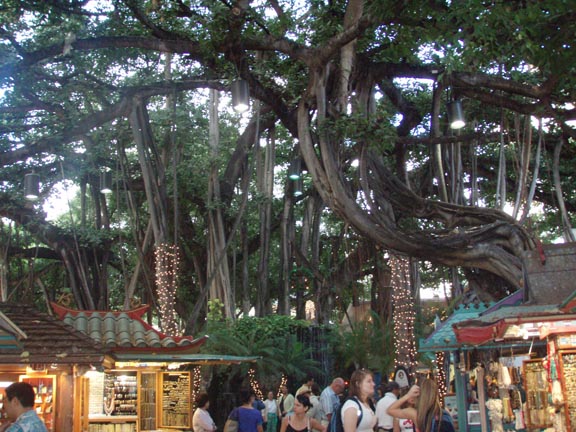 The International Marketplace across from the hotel. This was an amazing marketplace. The vendors like to have you haggle down the price, they'll take most offers, and give you an even lower price if you start to walk away! I did a LOT of shopping here. Oh, and that's one of those banyan trees covering most of the market.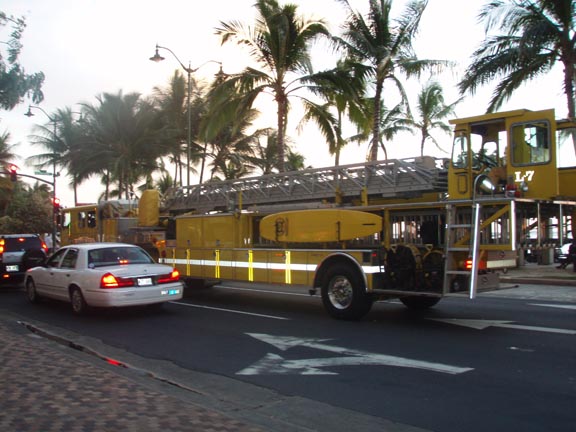 Honolulu fire trucks come with surfboards, lol.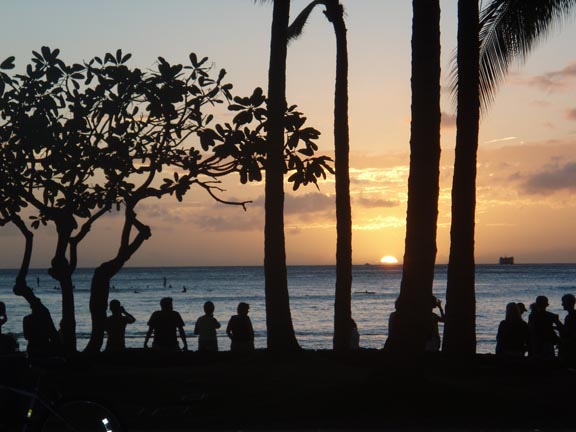 Sunset along the boulevard above Waikiki beach.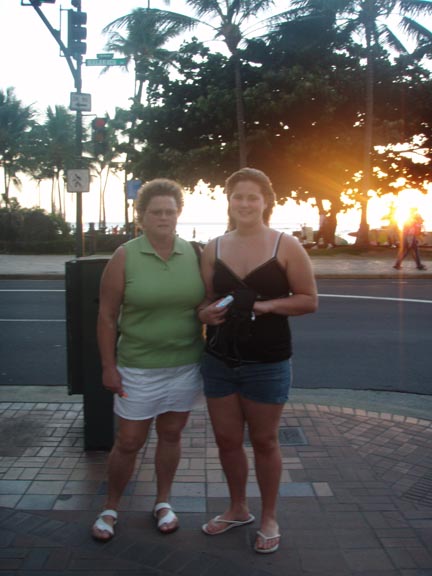 Kathie and Sarah on our evening stroll.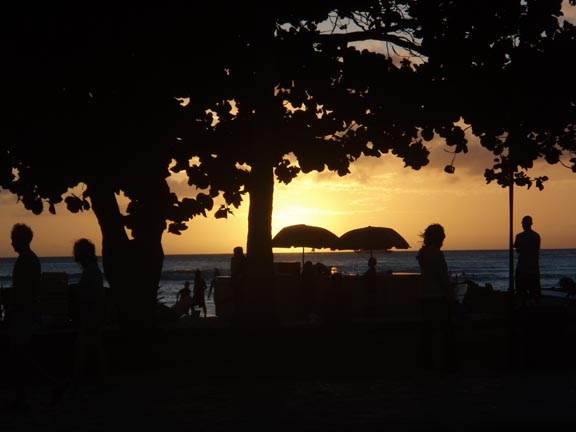 Another Waikiki beach sunset picture.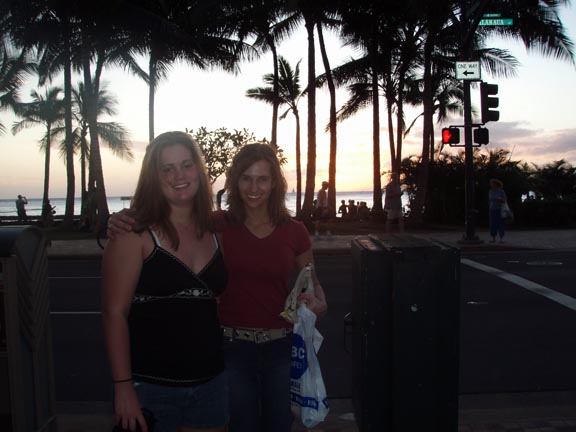 Sarah and me, just before we went for sushi (which we love). Kathie tried it for the first time with us, but couldn't handle the textures, so she left, but kudos to her for at least trying!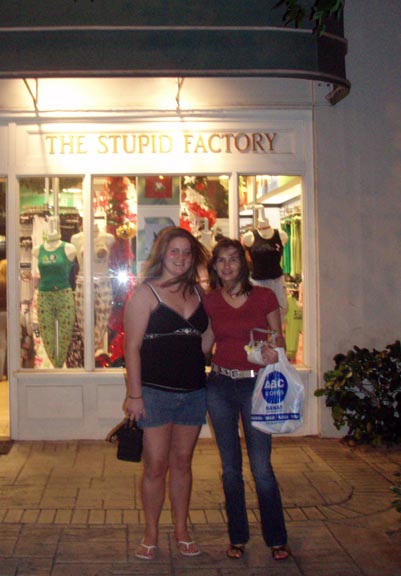 Sarah and me in front of The Stupid Factory. Notice my ABC Store bag. Literally one of these stores on just about every corner in Honolulu. I don't remember any in Maui, but I did see some when I went to Kauai a few weeks after my Oahu trip.
DAY 2, pt 1 | OAHU | ADVENTURES | HOME