Oahu, HI, Day 2, part 1: Saturday, January 6, 2007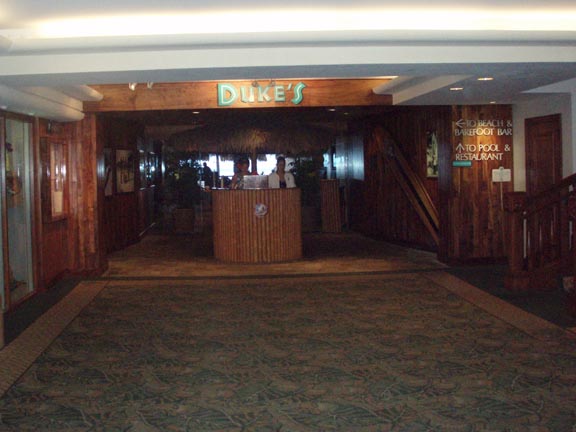 Duke's in the hotel for breakfast buffet every day. Way yum!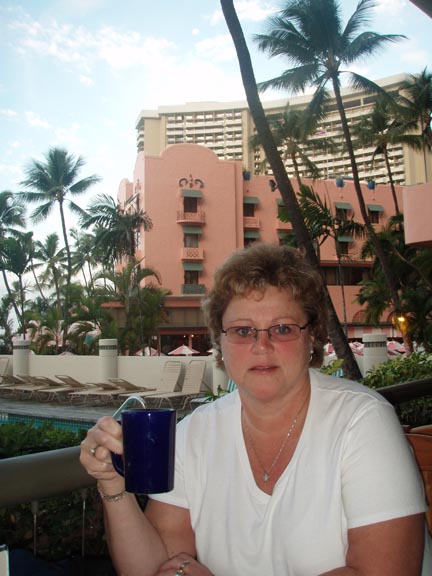 Kathie at breakfast. Kona coffee!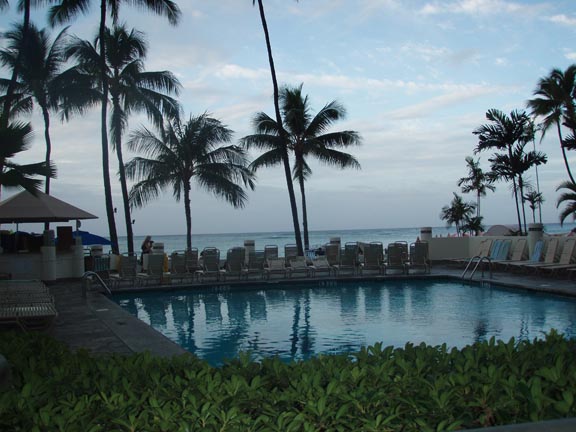 View from our breakfast table early in the morning.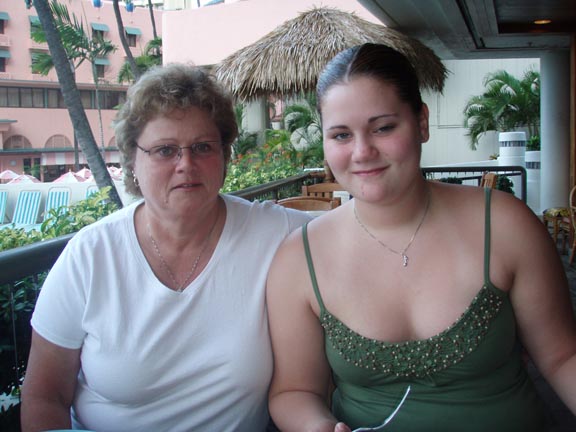 Kathie and Sarah at the breakfast table.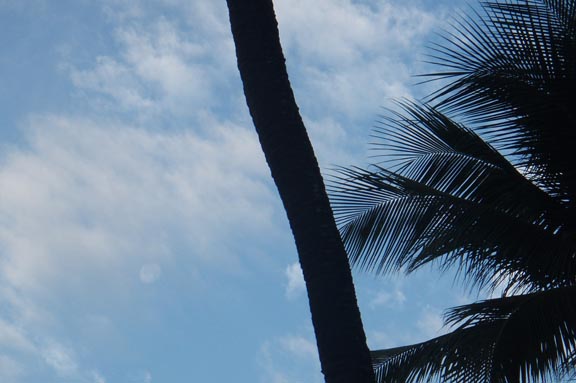 The morning waning moon above the restaurant.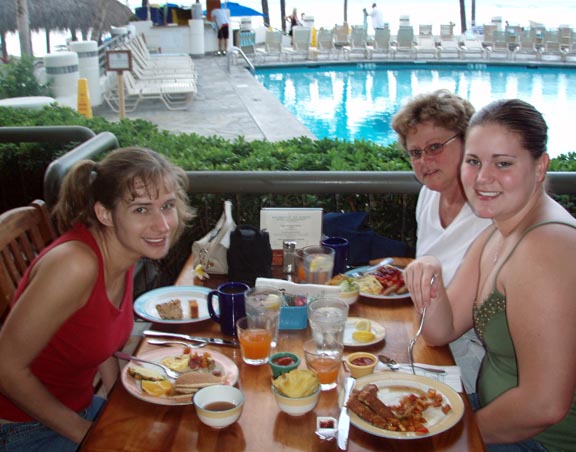 All of us at the breakfast table! that food and juice was sooo good.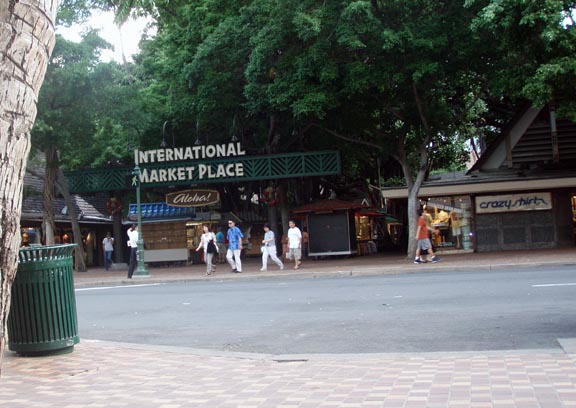 The International Market Place. I took this while sitting on the sidewalk, waiting for our morning shuttle to take us to the HUGE flea market at the stadium. As we sat and people watched from this spot, we saw and heard enough Japanese that we had to remind ourselves that we didn't go all the way to Japan, just Hawaii, lol.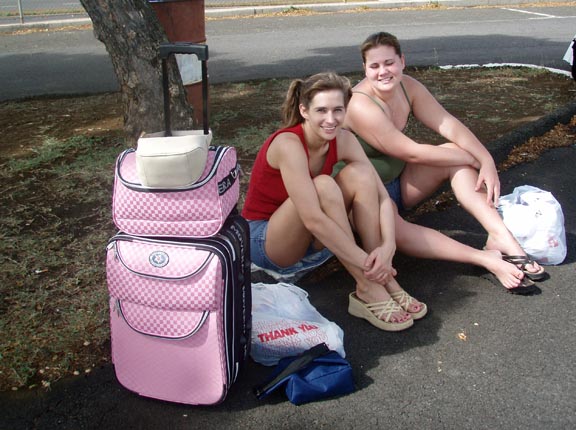 Me and Sarah at the stadium, waiting for the bus to take us back to the hotel. The flea market was awesome!! I got so many great deals, I had to buy a new set of luggage to put everything in to take back! That pink luggage set you see there, I got for a total of $25 cash. It's got a lot of quality features too. :)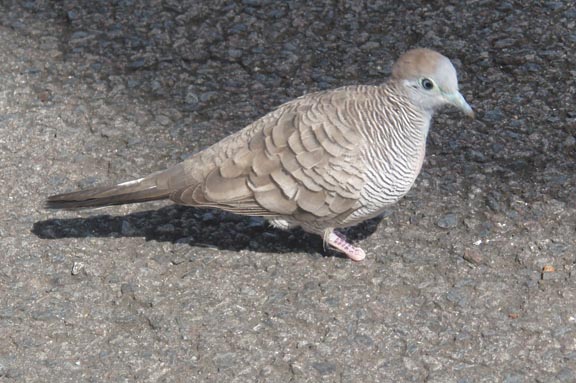 We seemed to see a lot of these birds with either stumps for feet, or varying number of toes and deformed feet. I wonder what's up with that?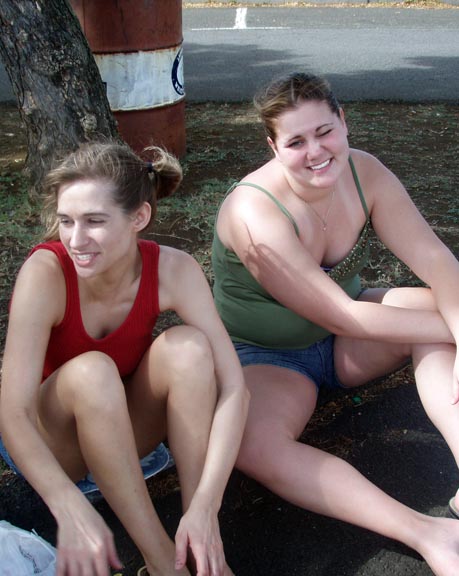 Me and Sarah still waiting for the bus, but having a good time doing it! lol.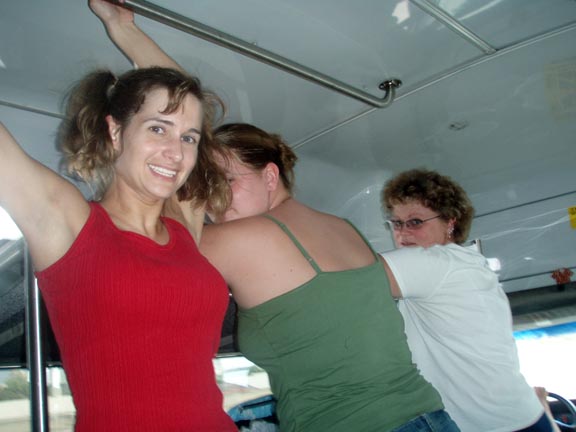 Me, Sarah, and Kathie on the bus. No seats left, so I had fun swinging on the hand bars. Sarah got sick.
DAY 2, pt 2 | OAHU | ADVENTURES | HOME