Oahu, HI, Day 2, part 2: Saturday, January 6, 2007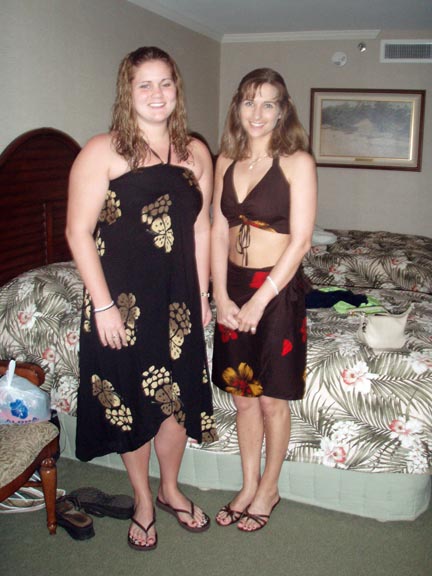 Sarah and I, rested from a day of shopping, and ready for a luau!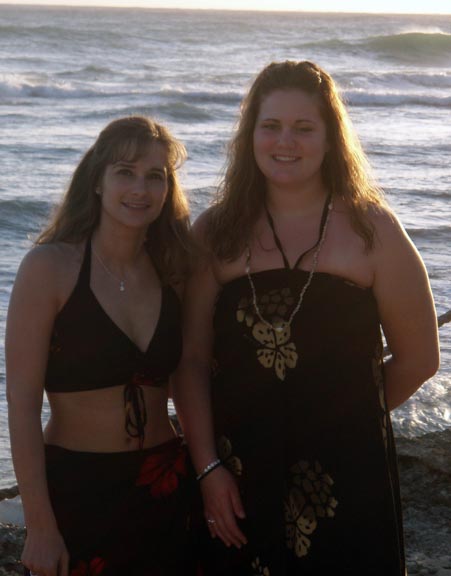 Me and Sarah fresh off the bus from hotel to luau, on the beach, waiting to go in.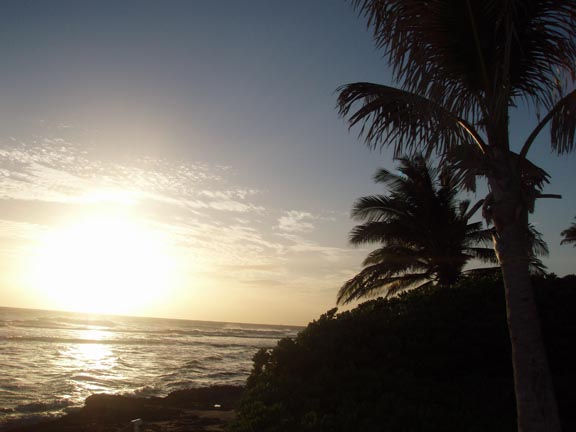 Sun heading down at the luau.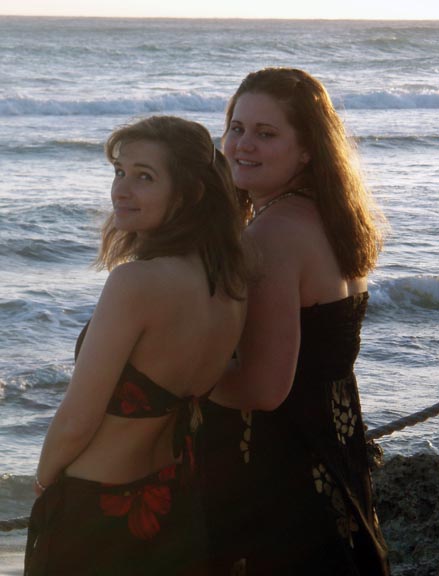 Me and Sarah enjoying the ocean.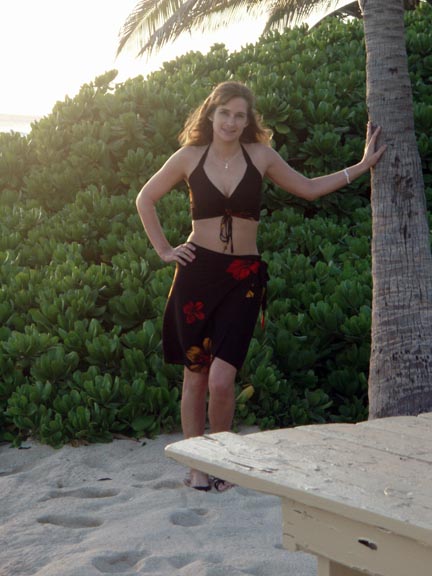 I'm standing by our table at the luau.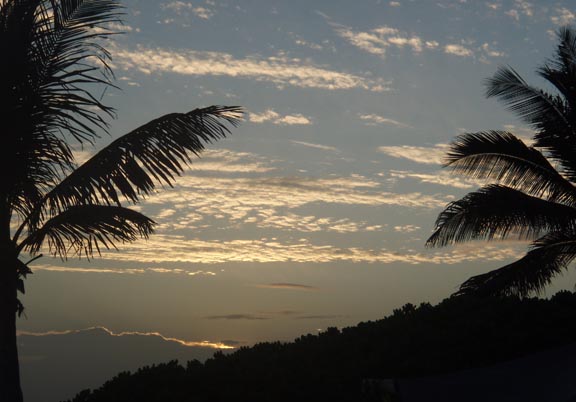 Final fading sun shot at the luau.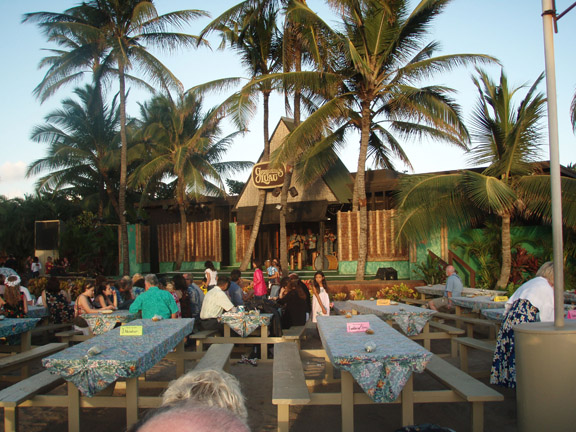 A Hawaiian band plays on stage while people arrive and find their seats.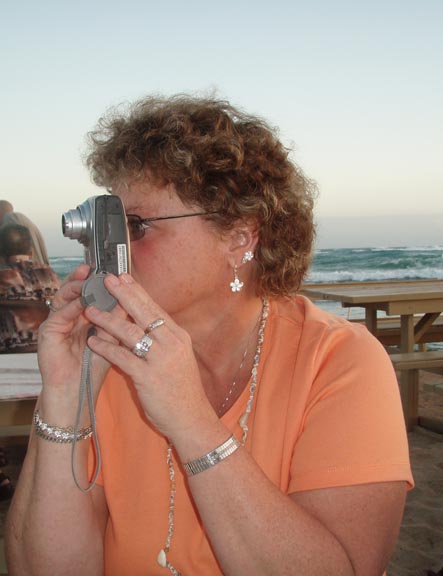 Kathie snapping pics of the stage at our table.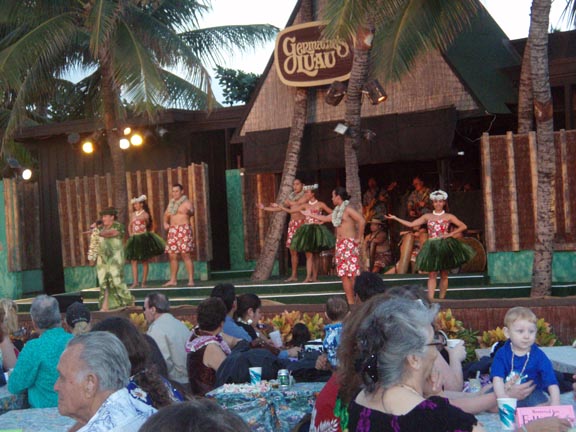 Opening act of Germaine's Luau.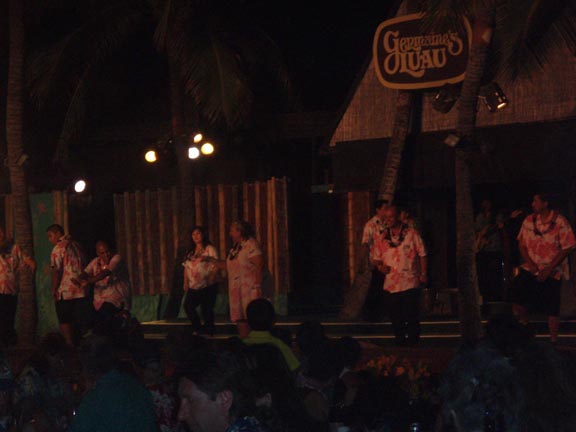 The bus driver/tour guides show off some moves.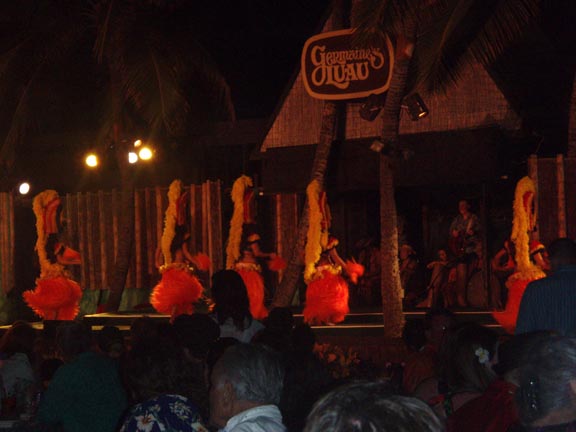 Luau in full swing, as we dine on our scrumptious buffet meal.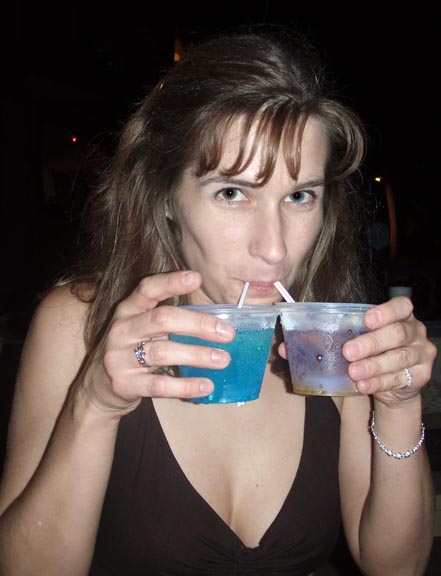 I've finished my pina colada, and was working on my mai tai (the brown one here) when my sister said she didn't like her blue hawaiian, so I didn't let it go to waste. Can't beat mai tais in hawaii!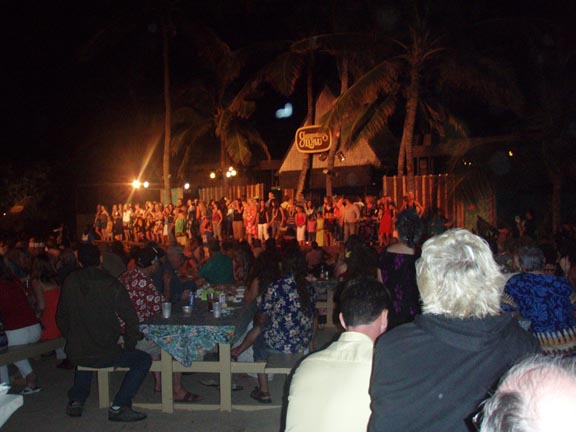 It's a good thing I had those drinks. They called for a woman or two to come up from each table to learn hula. I was my table's representative. I'm in the front, towards the right, under the right side of the sign. ;)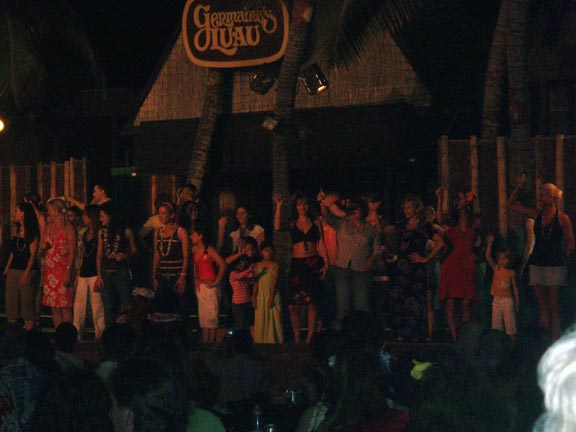 Hello!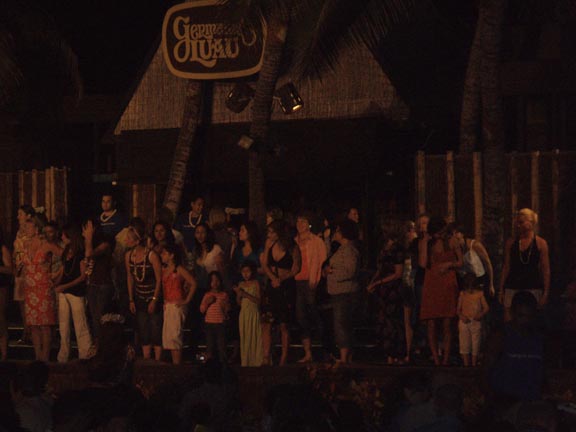 So first we watched them show us some moves...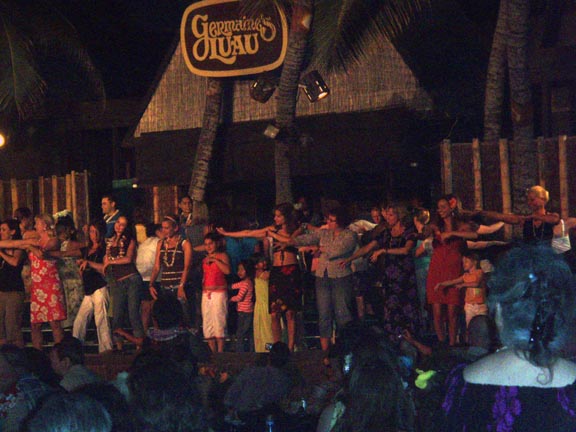 Then we practiced.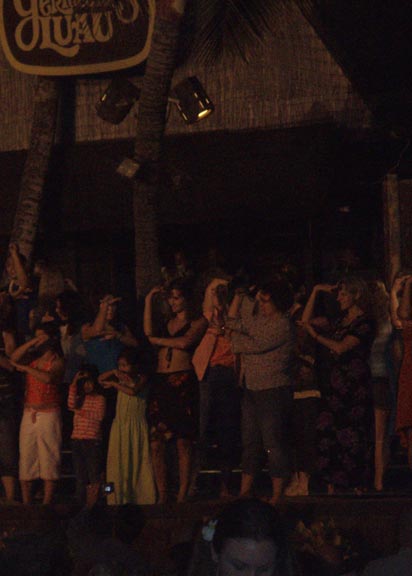 lol.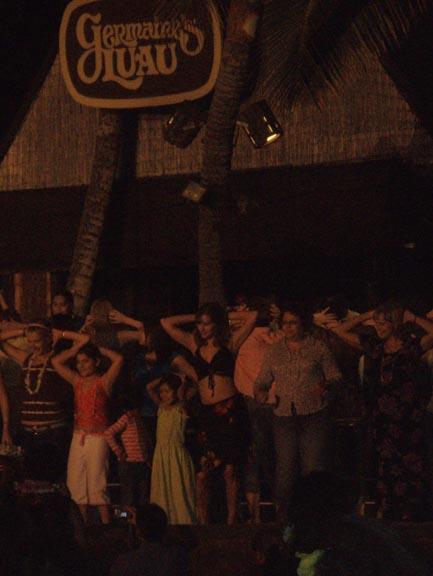 Huh!
Then we hung out for a bit more, and then had to find our bus. Sarah! Help me to find our bus, we're bus 6! It's bus 6! Take me to bus 6! Our driver led us in sing alongs and bus races on the way back. :)
DAY 3, pt 1 | OAHU | ADVENTURES | HOME