Oahu, HI, Day 4, part 1: Monday, January 8, 2007
On our last day together, we decided to start with swimming, and hanging out on the beach for a little bit.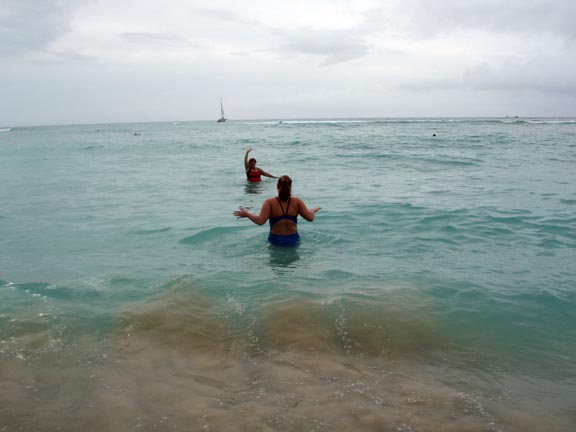 Kathie was the first in the water, and waves Sarah and me in. Sarah goes out ahead of me.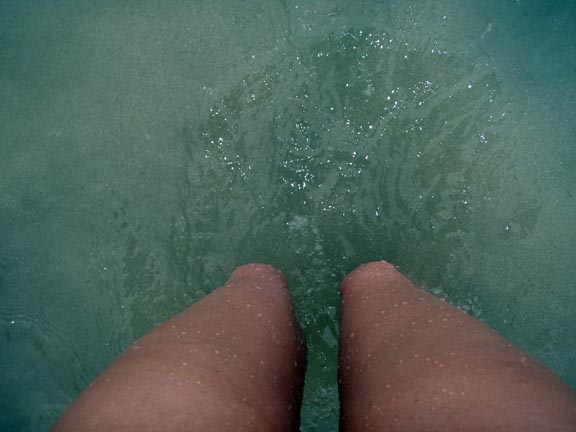 I look down at my knees, as I am not so sure about the somewhat chilly water. At least it's warmer than the waters off the coast of California.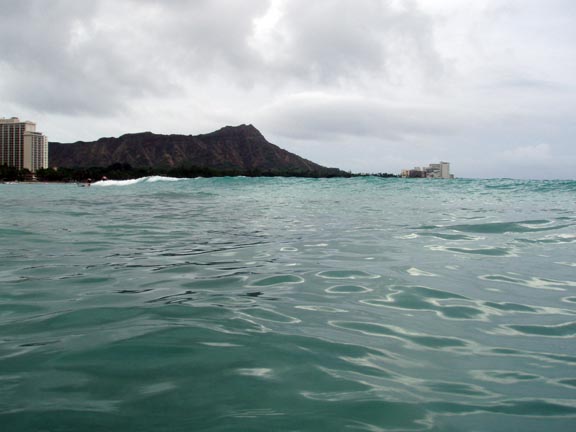 Diamond Head in the distance, as I ease into the water.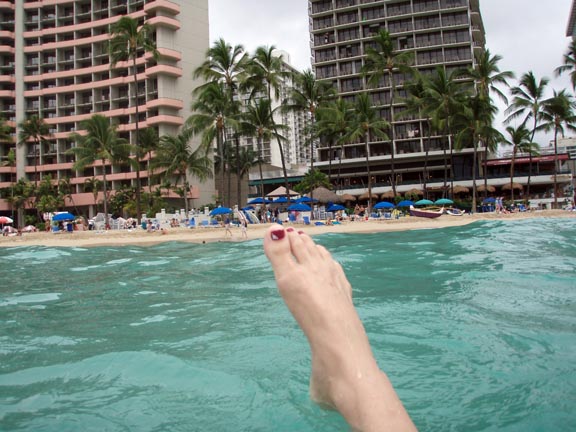 I'm in now, and enjoying my new water-proof digital camera. This is my foot, as I look back towards the hotel.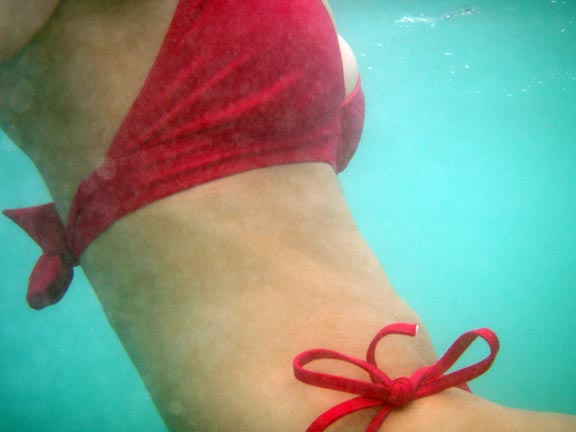 More fun with the water-proof camera, as I put it underwater and take a picture of whatever-- just so happens to be the side of my abdomen, lol.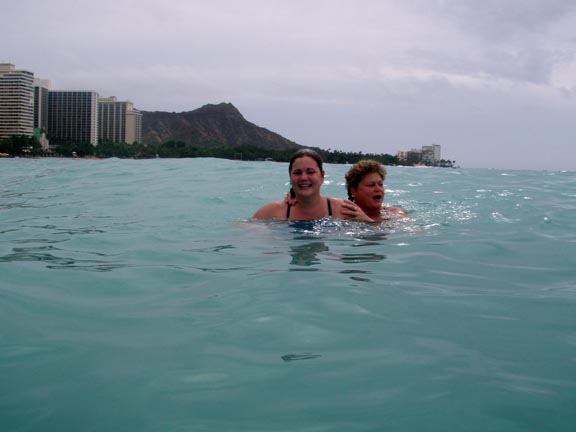 Sarah and Kathie go farther out, before we go in a little closer to play in the waves.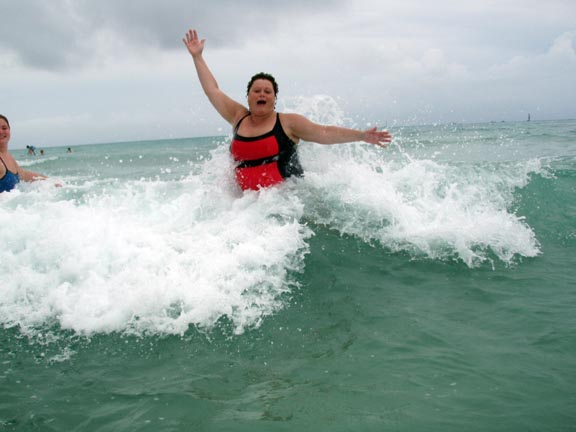 Kathie catches a wave!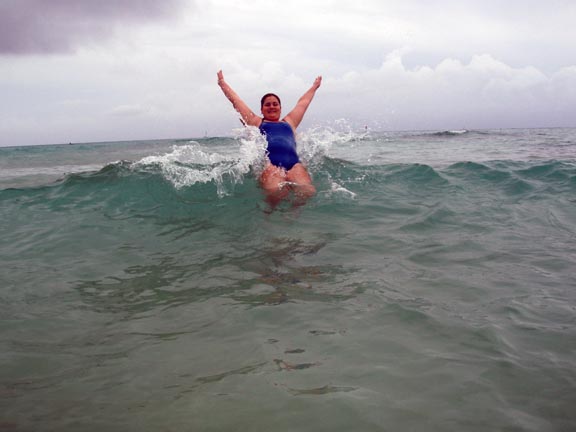 Sarah catches a high wave!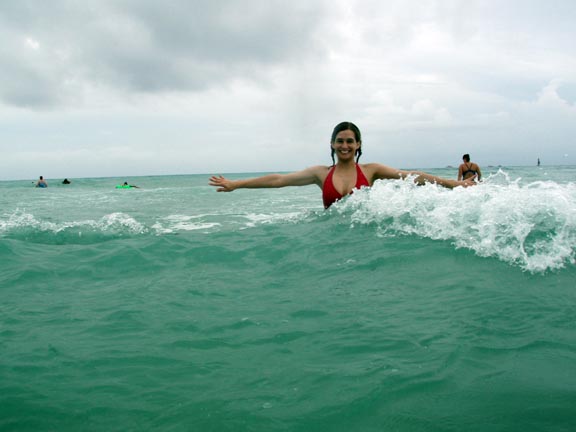 Mine's not so much.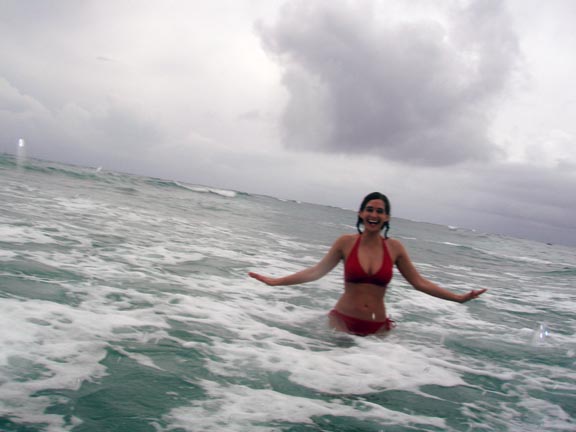 I have fun in the water anyway, and it's gotten a little warmer now that I'm used to it.
Day 4, pt. 2 | OAHU | ADVENTURES | HOME