Day 1: May 19, 2006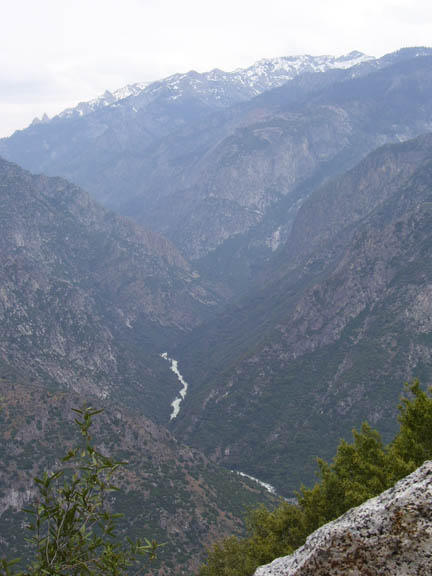 I drove out of Monterey County, CA very early in the morning. My first day in Kings Canyon Park was a cloudy one, with occasional drizzle. The snow still capped many of the tall mountains (as seen here), and the snow melt made for many waterfalls and swollen rivers (as seen here).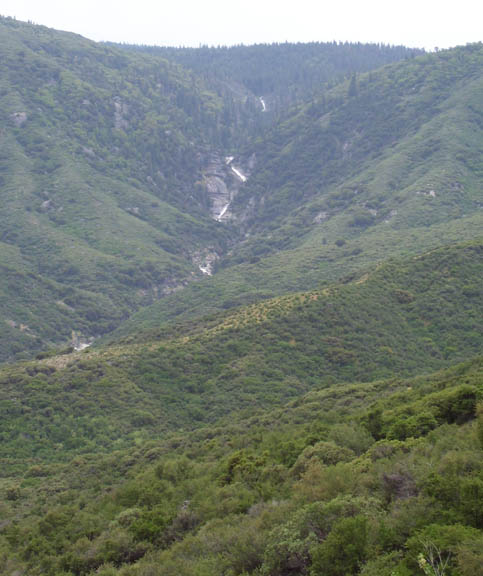 This was a sight to see! That's a cascading, mighty river coming down the mountain, roaring into the valley--filling it with an amazing sound.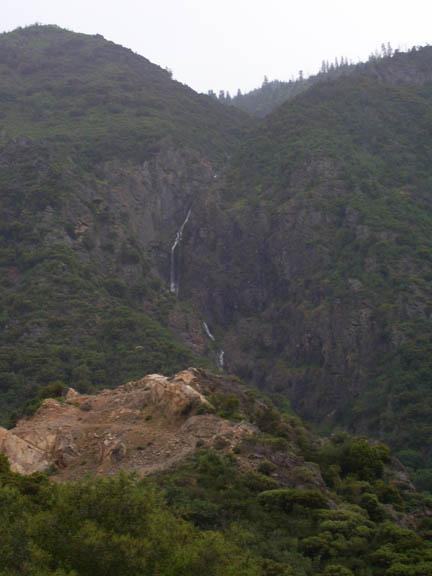 One of MANY roadside waterfalls, reminds me very much of Maui!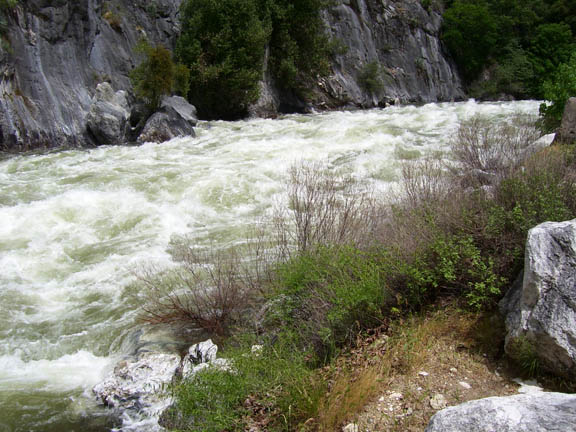 The raging river in the canyon. The sound of this was really loud!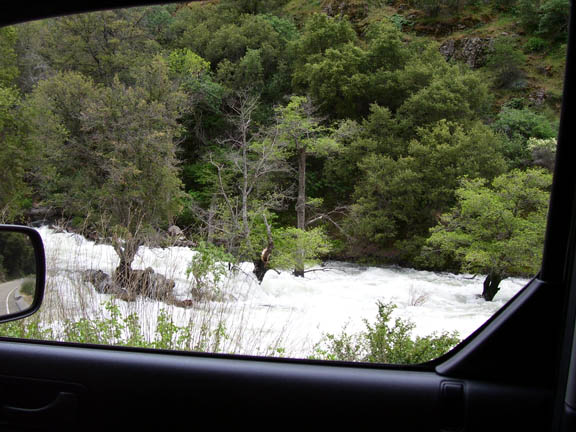 The sight of the swollen river roaring next to the road.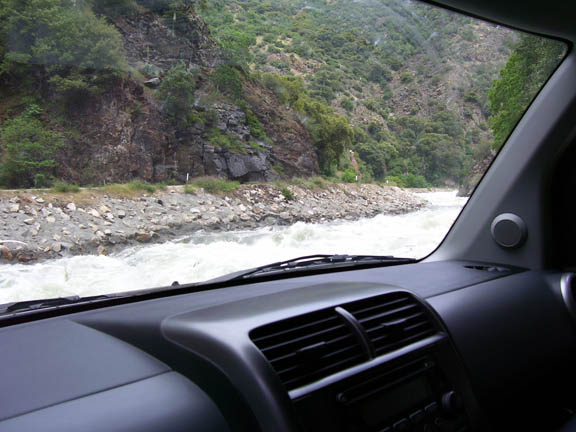 The view from my car in a small parking lot next to the river.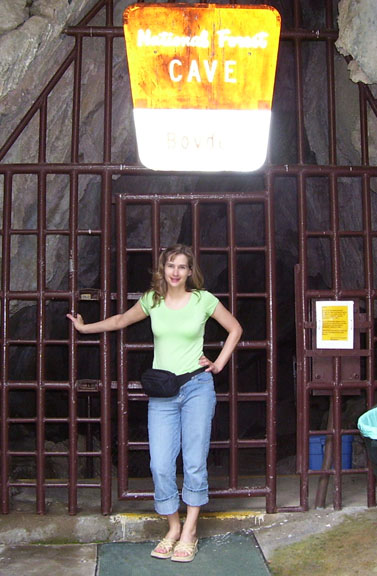 I had stopped at Boyden Cave for a guided tour. I was very lucky in that I was the only one wanting a tour at the particular time, so I got my own private tour!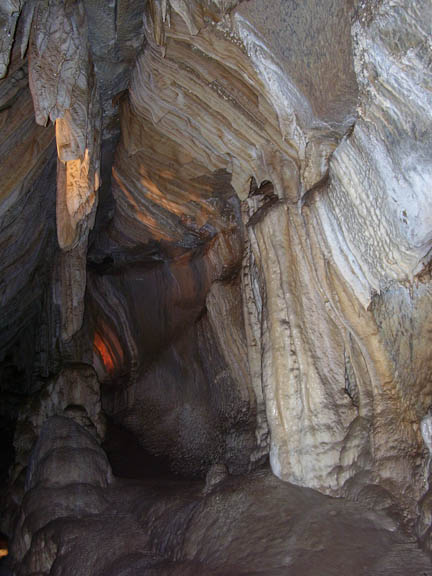 Some "cave bacon" and a neat lit up section in the back.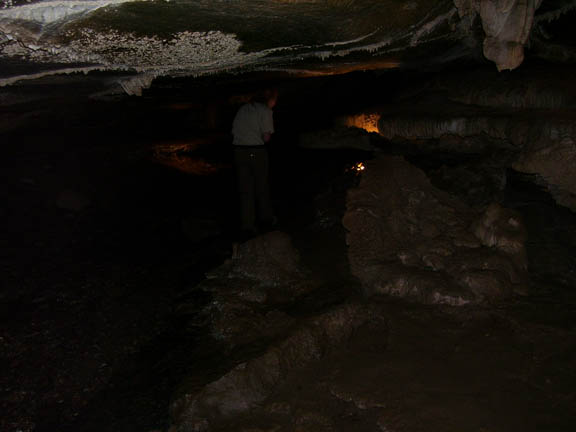 My cave guide as we neared the back. She took me all the way to the end, then she said that that part was so dark, if we didn't have the lights on, we couldn't see our hands in front of our faces. To demonstrate this, she turned off the house lights, and indeed, we couldn't see the hands in front of our faces. However, when she went to turn them back on, her flashlight was broken, and she couldn't see the switches! I laughed, and tried to fish out my flashlight, only to find the battery was dead. She sounded nervous (maybe worried about my reaction), but I just laughed, because I figured she'd find the switch eventually, and if not, I might be able to, or at least find our way out. She found the switch shortly after, and we were on our way again.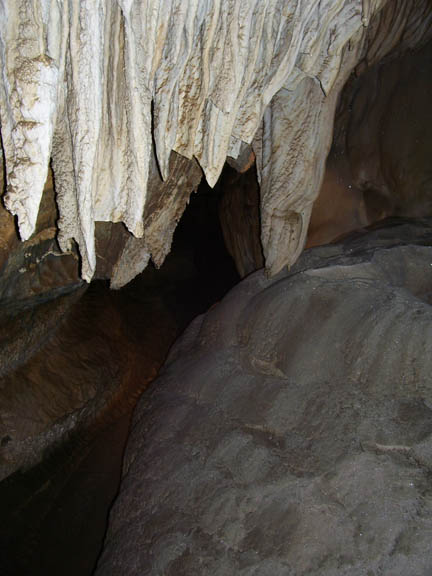 Sparkly cave formations.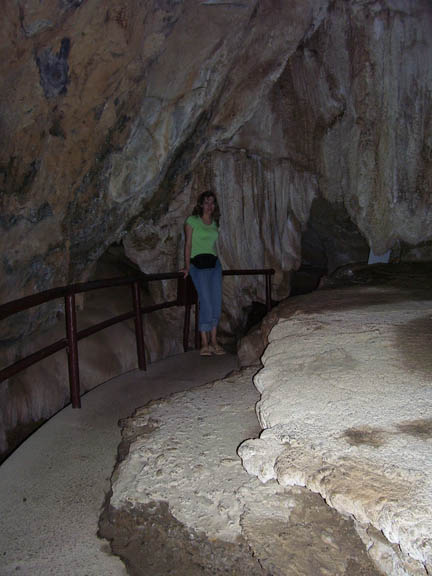 Me inside Boyden cave.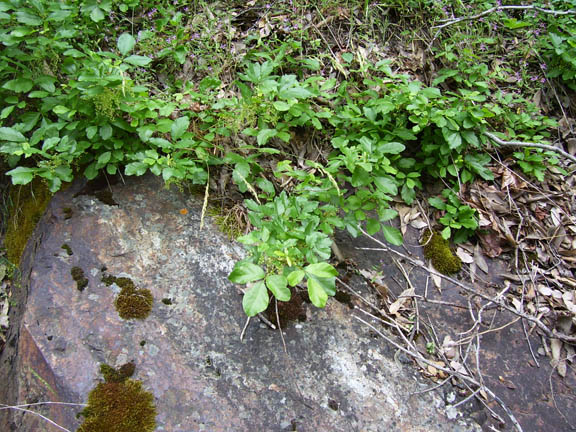 The guide pointed out this lovely array of POISON OAK on our way down from the cave entrance. She was infected on her legs, and I told her about my escapade with poison ivy from only a couple weeks prior. No, I had no interest in playing here!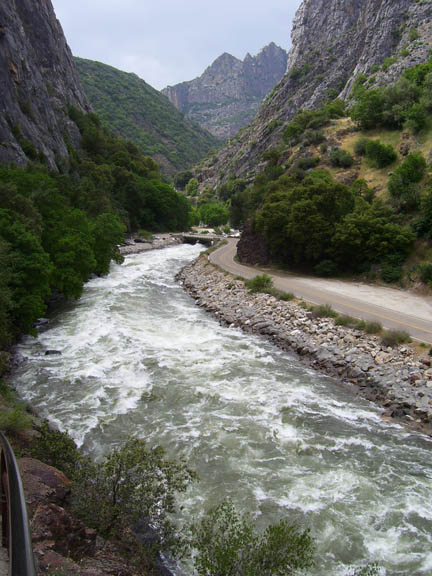 Looking towards the parking lot from the cave entrance trail.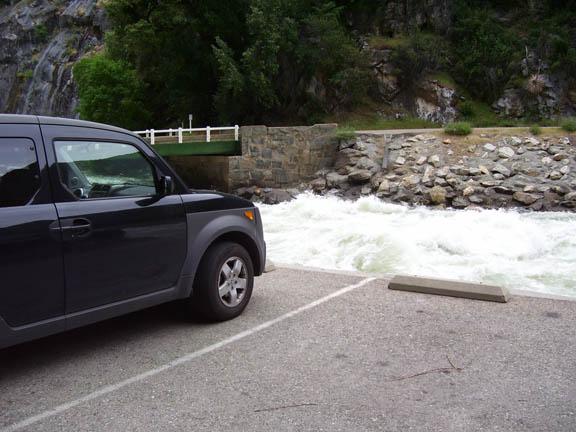 Heading back to my car after the cave tour. I just can't get over this river. In one word, it was just VIOLENT.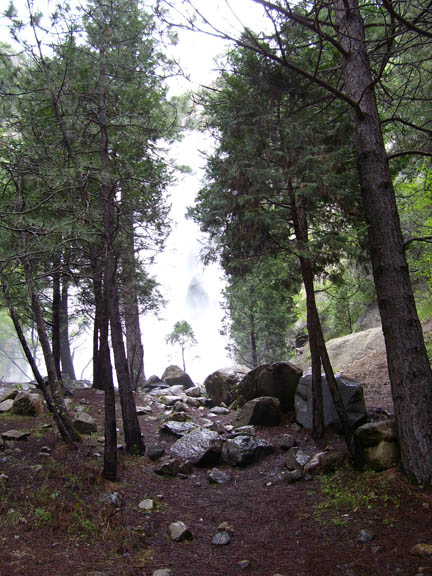 Here I am approaching Grizzly Falls, as the cave tour guide told me it would be just off the road, down the way. Yes, it's making a cold, wet spray here.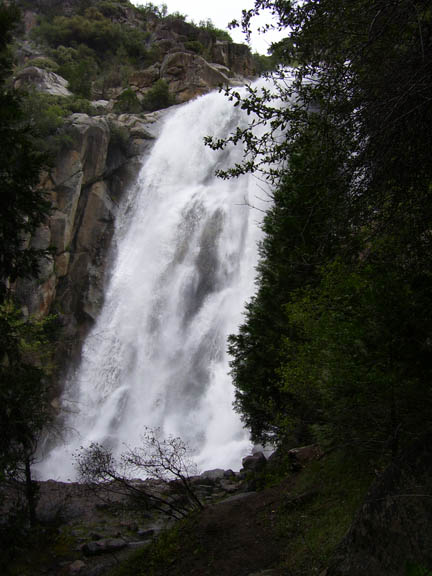 Here's a clearer view of Grizzly Falls.
View of a suspension bridge on a hiking trail that I made it to.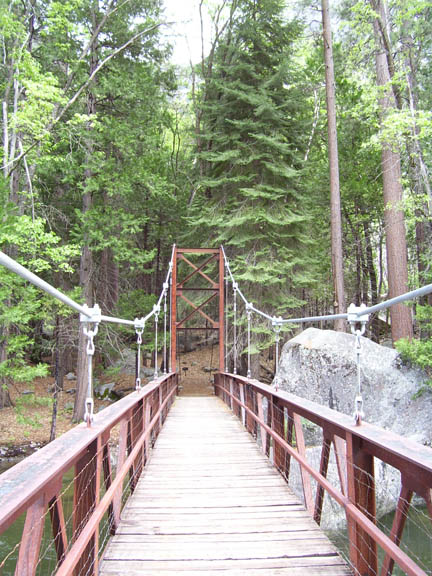 On the bridge.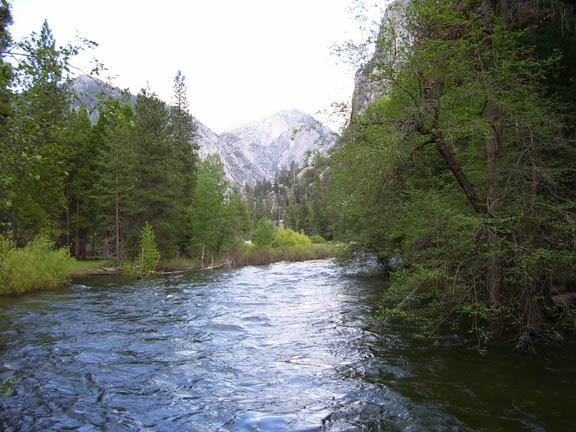 View from the bridge. This river is much calmer, but still swollen.
I went on to Uncle Gene's at this point, and enjoyed a small visit with him before I had to excuse myself to bed out of sheer exhaustion.
DAY 2 | KINGS CANYON | ADVENTURES | HOME