Kristi's 31st Birthday Adventure
For my 31st birthday, I decided I would like to go and visit my Great-Uncle Gene (aka: Earl Eugene Miles), and visit King's Canyon National Park along with it's neighboring park Sequoia National Park.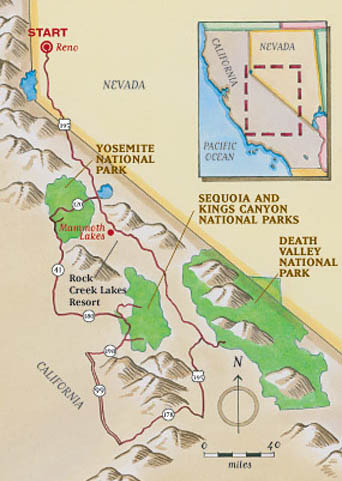 This map shows several National Parks that are all within a days drive of eachother. The green area in the middle is where I was for this trip. Uncle Gene lives just to the west of this, about an hour and a half away. This is all fairly close to Fresno, CA.