Day 3: May 21, 2006
This day started as the previous had with breakfast at Perko's with Uncle Gene. We had the same waitress who remembered our orders from before!
This was a rainy day, but I went to the mountains anyway, because you never know what kind of weather you'll have up there.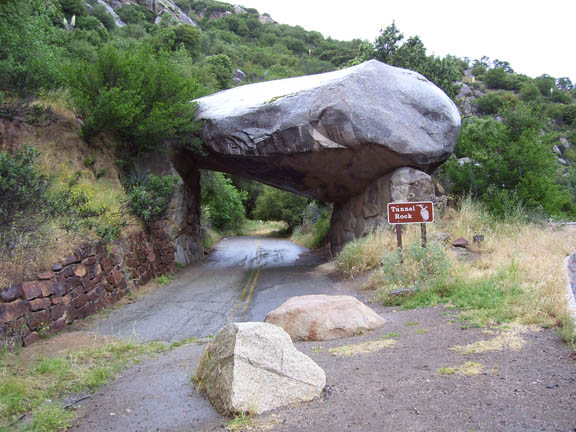 An interesting entrance of a bygone era to Sequoia National Park. I imagine RVs and tour buses became a bit of a problem with this entrance.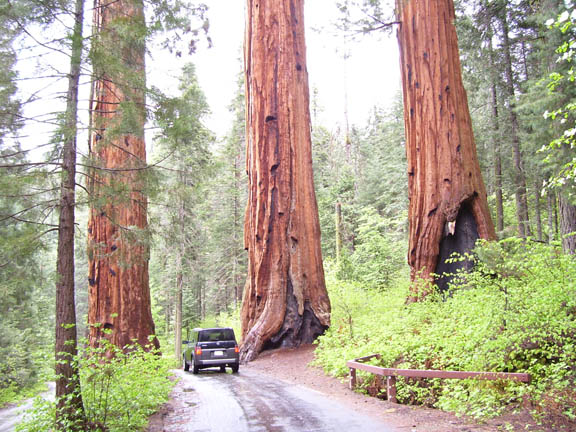 My little car by the giant sequoias.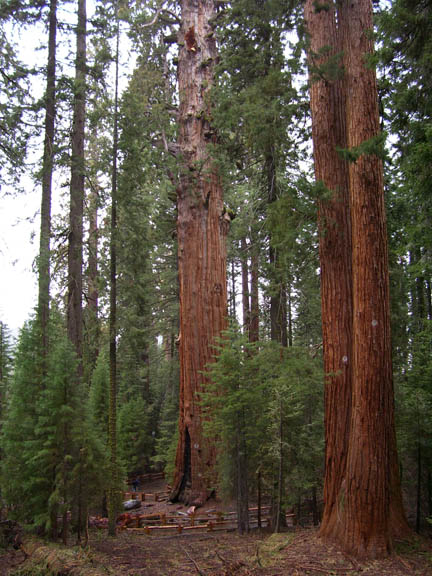 This is the General Sherman Tree (the one with the fence around it). It is the world's largest living organism known to man (by volume). I wanted to hike a small trail that went out from here, but it was closed for repairs.
So I only went to see this, before I decided I was too wet and cold to see any thing else. I have some nice shots of the General Sherman Tree though: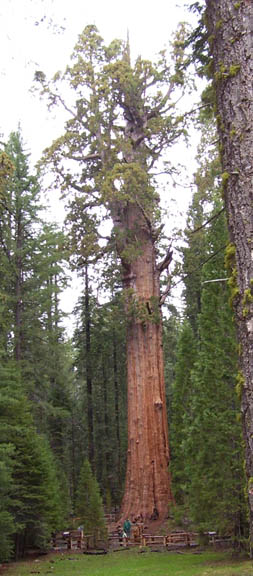 There is the tree in it's entirety.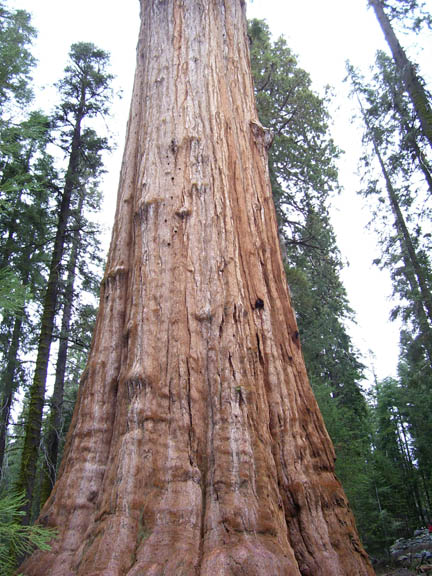 Here is a close-up of The General Sherman tree's base (I could use any one of those bumps as a chair).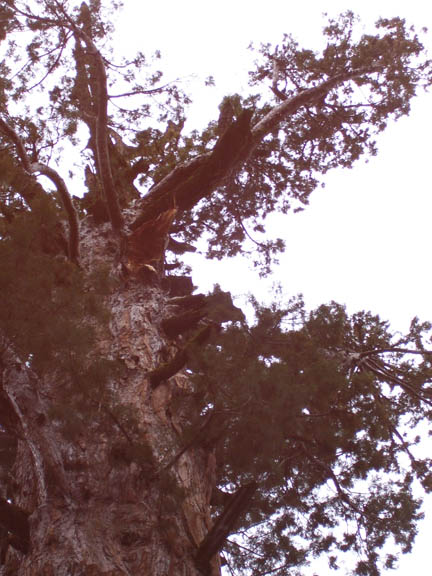 There is a spot on the upper parts of the Sherman Tree where a winter storm broke off one of it's largest branches.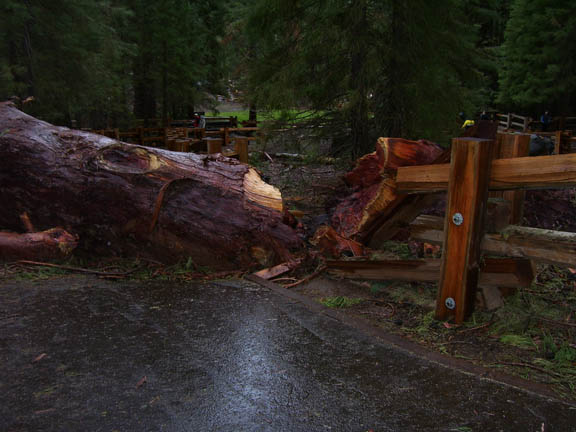 Here is where the branch landed, crashing through the guard fence, and the concrete walkway.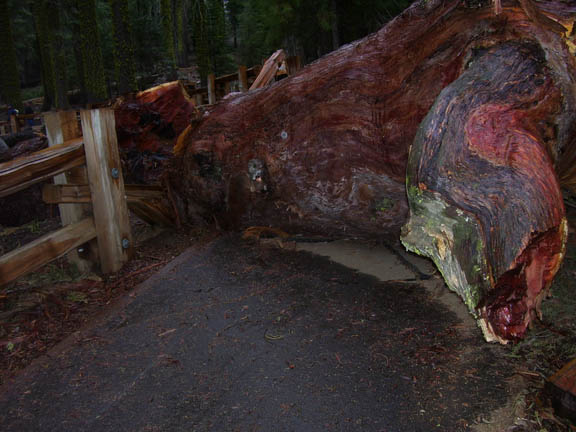 The view of the limb from the other side.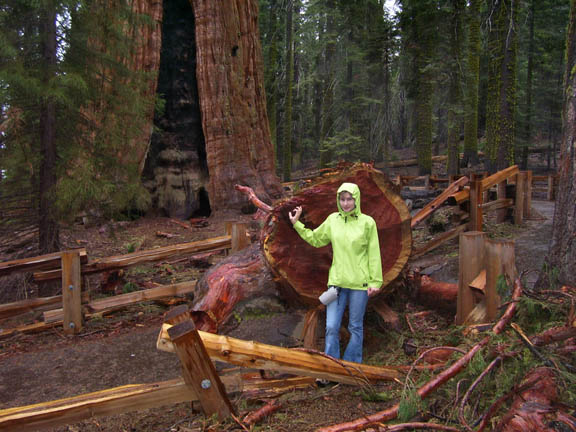 Here I am standing in front of the downed limb. This limb is such a size that it puts many regular trees to shame!
I was quite cold, as you might be able to tell here, so I called it quits after this. I went to Gene's and he wasn't home, so I worked on sorting out some of the old family pictures I had brought with me. Gene helped a lot with dating and labeling several pics that I was unsure of. This evening, Uncle Gene took me to a little Japanese restaurant where I was able to get some sushi and miso, and he got tempura.
DAY 4 | KINGS CANYON | ADVENTURES | HOME